Been feeling the heat the last few months? You aren't the only one. Temperatures in Singapore hit record highs in April and May this year in part thanks to climate change, in part because of the urban heat island effect .
Thankfully, our sunny (and sometimes scorching) island has plenty of cool places, both literally and figuratively, for you to seek reprieve! Check these out:
#1 Make a rug at Tuft Club
Image source: The Smart Local
Make your own soft, fluffy rugs with a tufting workshop at Tuft Club ! Tufting is a textile making process where you use a specialised gun to shoot yarn through fabric. It gained its street cred and really became cool when people started getting creative with their designs and tufting got picked up as a TikTok trend back in 2020!
Tuft Club offers workshops to make either rugs or hand-tufted mirror frames. Prices start from $195 for a four-and-a-half hour workshop and guns, cloth, and yarn are provided. Do note that participants need to be at least 16 years old though!
#2 Indulge in an ice cream buffet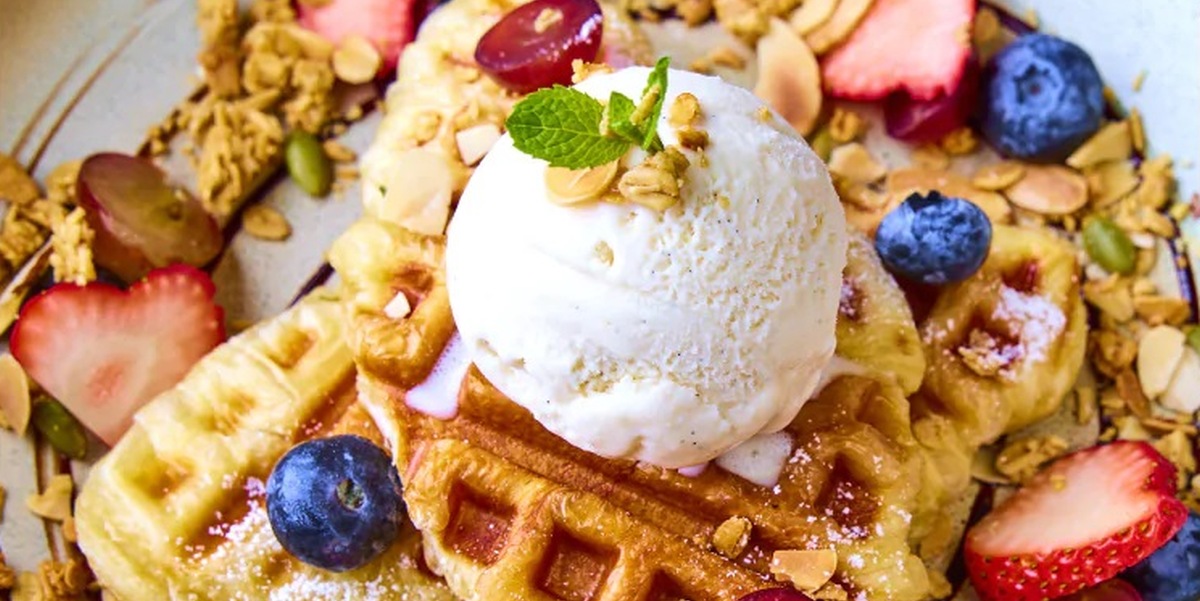 Image source: You are my Sunshine cafe
No better way to cool off on a hot day than with a delicious scoop of ice cream. Make it extra special by having it with a kroffle—a unique cross between a croissant and a waffle.
You Are My Sunshine café at Ngee Ann City is sweetening the deal with an all-day kroffle ice-cream buffet with prices starting at $9.90 from Sundays to Thursdays, and $17.90 for Fridays, Saturdays, public holidays and the eve of public holidays. So if the heat isn't enough, here's one more reason to treat yourself!
#3 Get sporty at Snow City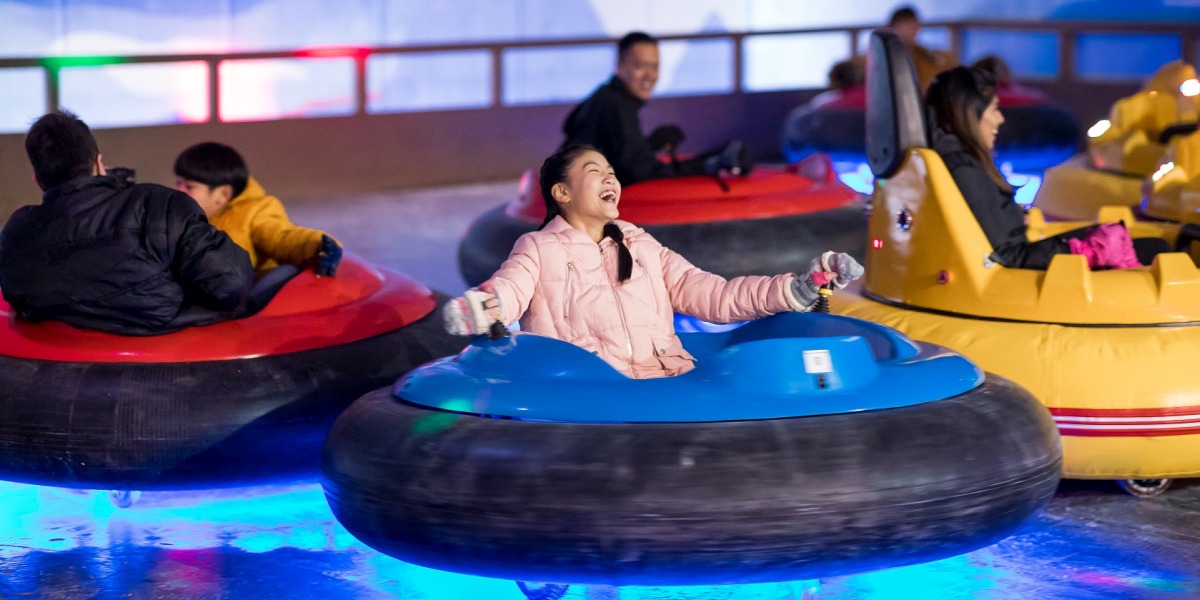 Active families can get their sporty fix indoors at Snow City. Put your marksman skills to the test at the Winter Shooting Arena as you try your hand knocking down paintball markers in a snow field.
The whole family can also enjoy Drift on Ice —an attraction that brings the bumper cars we know and love at carnivals, into a sub-zero environment. The best part about it? No sweat needed.
#4 Stimulate your mind at Library@Harbourfront
Image source: National Library Board
Library@Harbourfront is the perfect stop for families with young children. The designated Children's Zone offers a makerspace for children between three and nine years old, and an array of Augmented Reality books to help bring stories to life.
The library also boasts of a collection of 200,000 volumes, so you're bound to find something for everyone in the family to enjoy. Plus, with the view of Sentosa and the sea, it's almost like reading at the beach.
#5 Relax in nature at Gardens by the Bay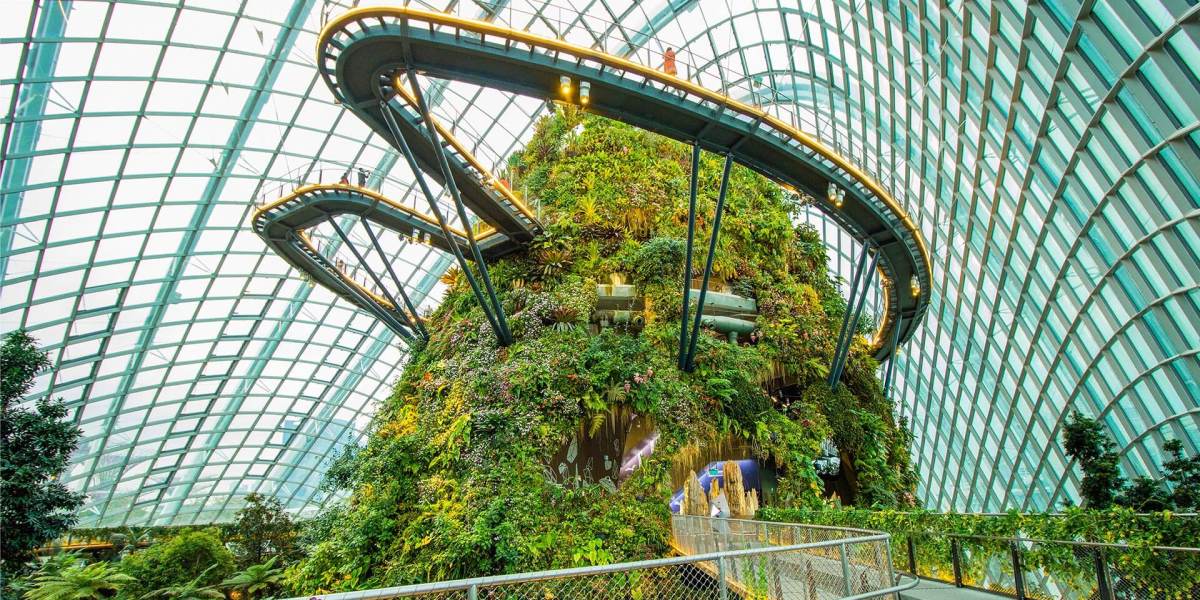 Image source: Gardens by the Bay
Bask in the great outdoors… only indoors at Gardens by the Bay. Take a trip to the Cloud Forest for one the world's tallest indoor waterfalls and a huge array of exotic plants from around the world, or pop in to the Flower Dome —which holds the Guinness World Record for being the largest glass greenhouse—and check out the floral displays that change each season.
Admission fees apply for both attractions, but with temperatures in both kept to between 23°C to 25°C, so with the sweltering sun outside, we'd say this is well worth it!