As we gaze up at skyscrapers like Marina Bay Sands, revel in the sights of the Supertrees at Gardens By the Bay or even speed through the city on the latest Thomson East Coast line (TEL)—it is clear that Singapore has come a long way from its days as a sleepy fishing village.
It has been 57 years since independence, and as the country gears up for NDP 2022, why not celebrate National Day by taking a walk back in time? Revisit some significant moments in Singapore's history and relive moments from your own childhood, so you can entertain the young ones with tales, and appreciate how far we have come.
Here are some ideas:
#1 Trace Singapore's path to independence at the National Museum
Image source: National Museum of Singapore
No better place for a crash course in Singapore history than at the National Museum! Visit the Singapore History Gallery for an overview of the country's transformation from Singapura to Syonan-To and finally, Singapore as we know it today. If you're game for more, pop in to the Surviving Syonan Gallery detailing the Japanese occupation, and the Growing Up Gallery to reminisce about the kampong days.
Best part? Admission is free for Singaporeans, permanent residents and children of all nationalities.
#2 Relive key moments of the war at the Battlebox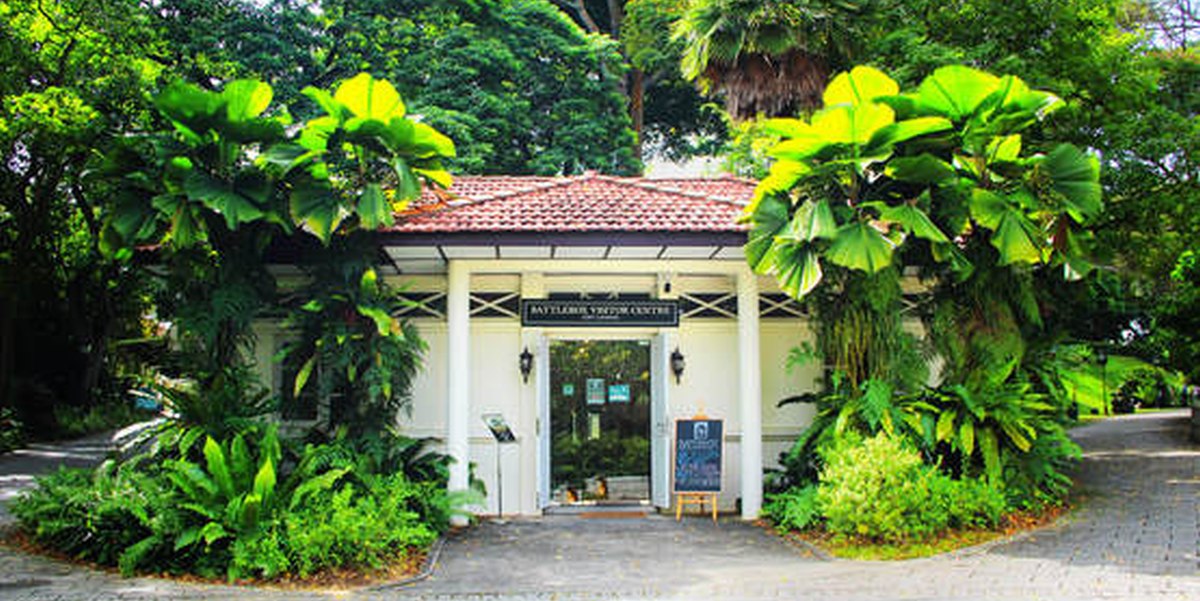 Image source: Fort Canning Battlebox Singapore
The surrender of Singapore to the Japanese on 15 February 1942 is no doubt one of the biggest moments in Singapore history. Learn more about this pivotal moment and the days leading up to it at the Battlebox , an authentic World War II command centre from the 1930s.
Entry is by guided tour only, so you'll have an expert docent to lead you through the labyrinth of rooms and wartime artefacts, and walk you through how the war unfolded on land, sea and air—in the exact place where Lieutenant-General Percival and his senior officers directed the Battle of Singapore. You are free to explore the Battlebox your own after that, and you might even pair the activity with a trip to other landmarks like the Changi Chapel & Museum , Kranji War Memorial or former Ford Factory to complete the experience.
#3 Follow the road to modernity at the Singapore City Gallery
Image source: URA
How did the land-scarce Singapore transform into the modern city that it is today? Find out at the Singapore City Gallery . With 40 interactive and immersive exhibits, this gallery details the planning challenges that Singapore faced, and the innovative solutions chosen to overcome. Some highlights include being able to brush your hand over images of conserved buildings to see what they look at today, and an interactive group game to help you and the family visualise the future of Singapore.
Free volunteer-guided tours are available at Singapore City Gallery on Tuesdays, Thursdays and alternate Saturdays. You can sign up here .
#4 Design your own heritage trail
Image source: My Community Festival
Did you know that Tiong Bahru is one of the oldest housing estates in Singapore ? That Toa Payoh hosted a visit from Queen Elizabeth II in 1972 and 2006 ? Or that Sembawang was a naval base that repaired Royal Navy warships?
The neighbourhoods across our country are peppered with significant moments in history. So if museums aren't quite your cup of tea, get outdoors and explore the different neighbourhoods instead. You can refer to these heritage guides for inspiration on places to visit and landmarks to look out for, or even plan a route based on your own favourite hawker meals and memories growing up in Singapore. The options are endless!