With three shopping malls, numerous office buildings and the famed community space Our Tampines Hub (OTH), Tampines is a picture of modernity and intelligent urban planning.
Today the bustling town is home to over 250,000 residents—the number grows with each new residential estate that comes up—but few people realise that just a few decades ago, Tampines was considered an "ulu" (remote) location, marked by kampungs, sand quarries and plantations.
Here, we bring you a few lesser-known facts about Tampines, which will no doubt be fascinating to youths. You can even check out some iconic landmarks mentioned below on these heritage trails.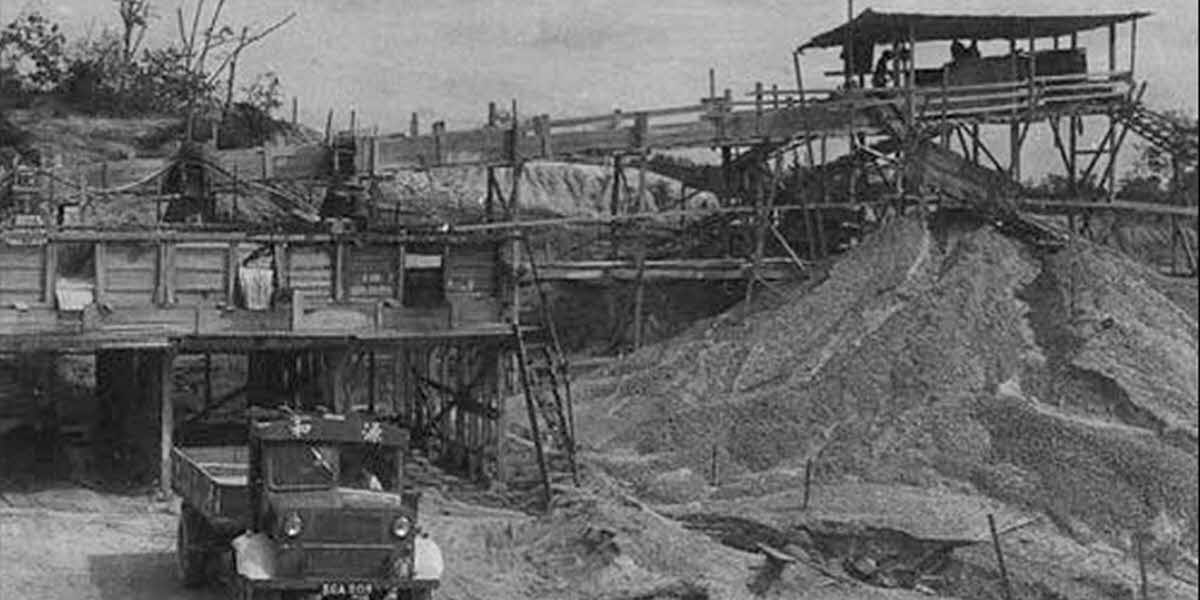 Image source: Roots.gov.sg

All that is gold…
Sand quarrying started in Tampines in 1912; by the 1960s, one could find 26 quarries here due to the high demand for sand in the construction of public housing estates. Many residents nearby worked at these places as lorry drivers, attendants and general workers. While all of them have since closed down, you can still catch a glimpse of a disused quarry and its resulting lake at Tampines Ave 10. This is a popular hiking spot for nature lovers today. And for the uninitiated, the nearby Bedok Reservoir is also a former quarry.
Image source: Roots.gov.sg

Playgrounds hark to the past
The watermelon playground and mangosteen playground, two vintage iconic structures at Tampines Central Park today, were designed by HDB architect Lee-Loy Kwee Wah as a nod to the old fruit farms of rural Tampines. A third pineapple playground has since been demolished.

An award-winning town
In 1992, about a decade after over 3,700 villagers were resettled in the area, Tampines won the prestigious World Habitat Award from the Building and Social Housing Foundation and UN-Habitat. The award recognises innovative, outstanding and revolutionary housing ideas, projects and programmes worldwide. You can find a commemorative sculpture for this accolade next to OTH.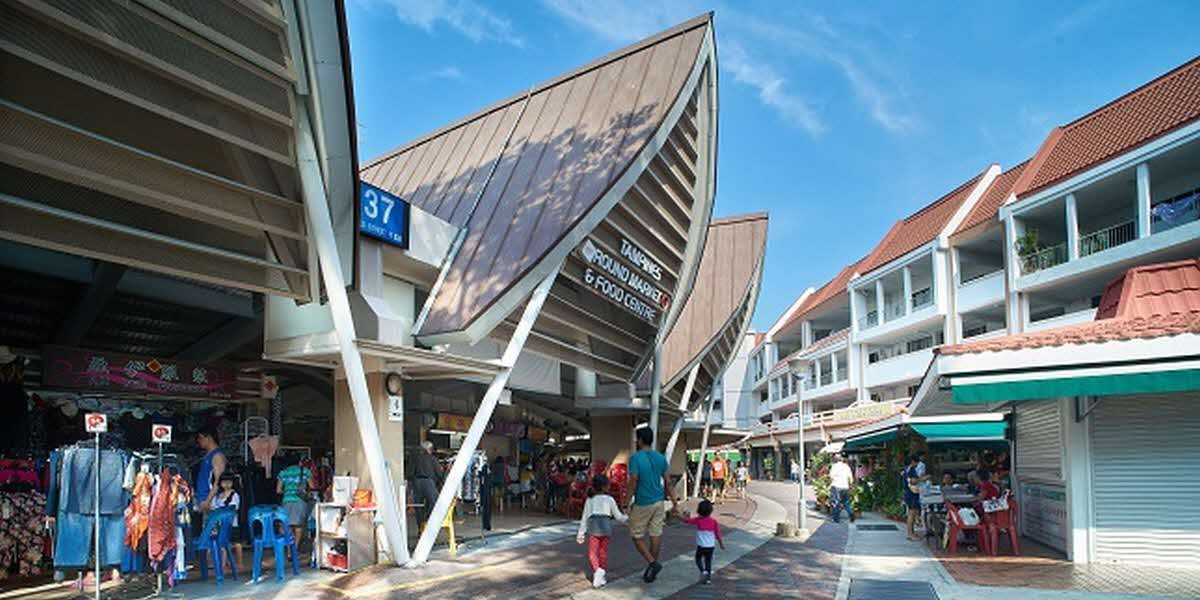 Image source: Roots.gov.sg

A social space since 1983
Before the mega malls were built in the 1990s, the familiar Tampines Round Market & Food Centre served as a hub for socialising and shopping for residents. Today, the Round Market continues to draw a crowd (from all over Singapore) for its affordable and delicious street foods and warm friendly faces of the veteran stallholders.
An Eco Town
In addition to over 20 parks and gardens than you can find in Tampines, there are various sustainability features implemented over the years for residents to more easily adopt eco-friendly practices. For instance, there are rooftop farms at HDB estates and even a black soldier fly facility at Tampines Park—residents contribute food waste that gets turned into plant fertiliser.