Located deep in the HDB heartlands of northwestern Singapore is the serene town of Choa Chu Kang (CCK). Comprising of seven neighbourhoods including Keat Hong, Yew Tee, and Teck Whye, CCK is largely a public housing estate that is home to 170,000 residents.
Residents of modern-day Choa Chu Kang may have trouble believing it, but back in the 19th century, their hometown was a collection of rural villages surrounded by gambier and pepper plantations that were preyed upon by many wild tigers!
Read on for more fascinating historical facts and stories about CCK – and if you're taking a walk around the area, see if you can spot some of the landmarks mentioned below. Did you know…
1. Choa Chu Kang gets its name from the Teochew word "kang chu" (港主), which means 'master of the riverbank' – a title given to Chinese settlement heads in charge of the plantations in the area. Choa Chu Kang was therefore named after the Choa or Chua clan which settled near the Berih River (Sungei Berih).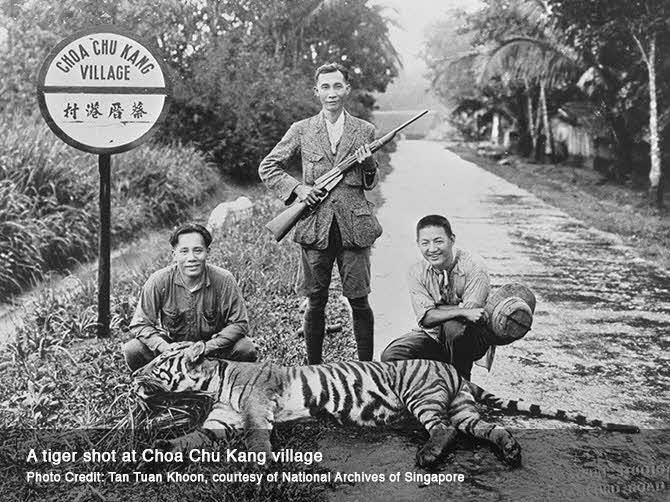 Image Source: NLB
2. Wild tigers were a real menace in Singapore during the 19th century following the clearing of large swathes of forests for roads and plantations, particularly in areas such as Bukit Timah, Choa Chu Kang, Tampines and Changi. In fact, it was estimated that there were 200 deaths a year due to tiger killings. In response to the threat, large rewards of up to $150 – no small sum in those days – were given for every tiger killed. The campaign was a successful one. In October 1930, the last wild tiger was shot and killed at Choa Chu Kang Village.
3. Choa Chu Kang Road is one of the oldest roads in the area and is an arterial road that links Choa Chu Kang to Upper Bukit Timah Road. Following the development of Choa Chu Kang new town in the 1970s and 80s, the road is now split into Old Choa Chu Kang Road (which serves military facilities such as Tengah Air Base) and Choa Chu Kang Road (a shorter stretch which links up to Woodlands, Upper Bukit Timah and Bukit Batok).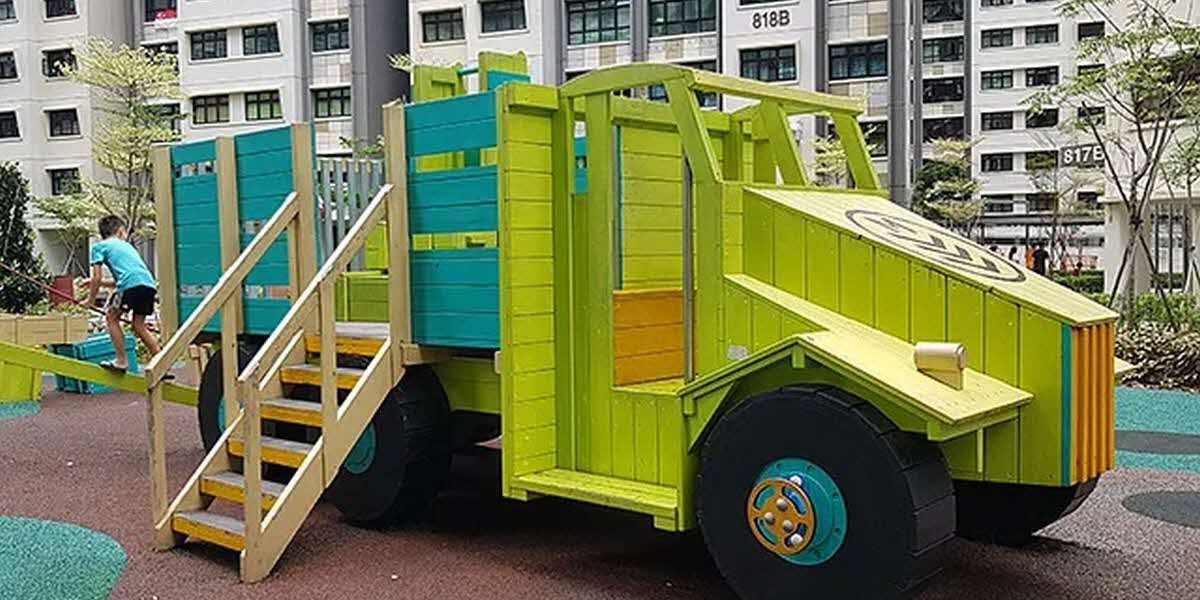 Army truck playground. Image source: Home & Décor Singapore
4. The first HDB blocks in Choa Chu Kang were completed in Teck Whye Avenue in 1977. Retaining its link to the past, design motifs reminiscent of its rural kampung origins were incorporated into the design of the flats built there. Even the playgrounds were designed in homage to the many military installations and army camps situated in the area!
Choa Chu Kang is also an FFL Community Town – neighbourhoods designed to better support families. Find out more about the family-friendly features of the town here.