Bishan may be known as a popular residential area in the central area. But this bustling neighbourhood also offers some hidden gems to explore, family activities for quality bonding time and other fun things to do—especially if you enjoy nature or learning more about Singapore's heritage!
1. Soak in nature at Bishan-Ang Mo Kio Park
This centrally located park is one of Singapore's largest urban parks and a great place for families to have a fun day out e. The 62-hectare Bishan-Ang Mo Kio Park has a beautiful 3 km meandering river with lush banks, which invite families to picnic or exercise in its green and tranquil surroundings. There's something for everyone in the park—nature lovers can explore the diversity of flora and fauna in the park, while fitness enthusiasts can walk, cycle or jog. Canine lovers have a pick of two dog runs, and children will have a splashing good time at the Pond Gardens' Water Playground. When hunger pangs strike, refuel at one of the many cafes and eateries in the park.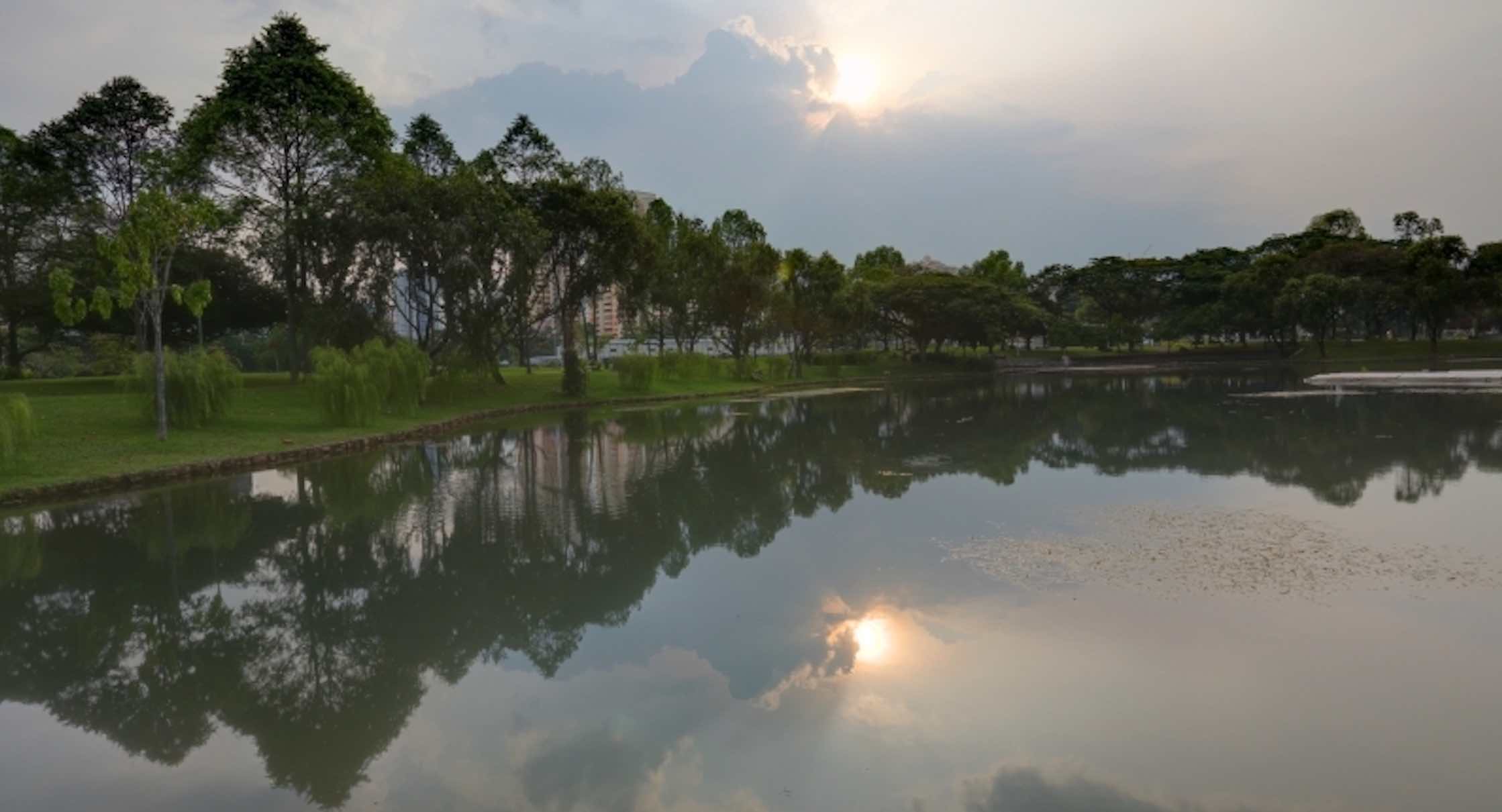 Image source: NParks
2. Nail that skating trick
The Bishan Harmony Park offers ramps, quarters, railings, fun boxes, and flat banks ideal for skate enthusiasts or mountain bikers both novice and experienced. This skate park has three key areas that are colour coded according to their uses, including a red-coloured street section, a green flat area, and a large blue bowl for skaters to work on fancy skating moves.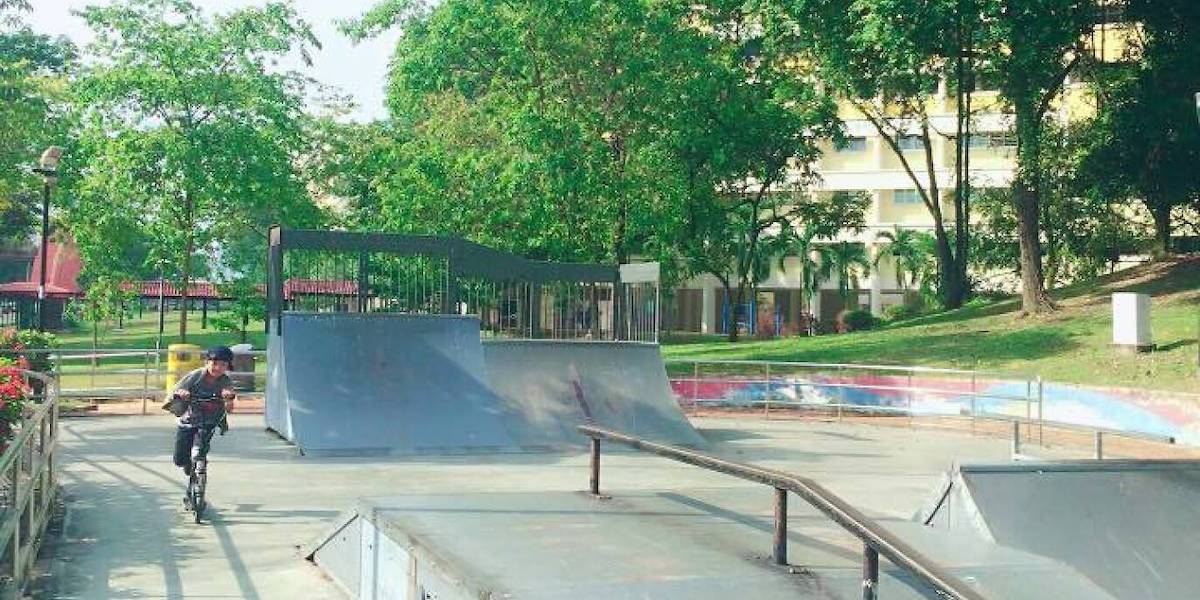 Image source: TimeOut Singapore
3. Playtime at the famous clock playground
Fancy going back in time to when mosaic-tiled playgrounds were popular? Check out Bishan's very own clock playground, which features two colourful clocks on a house with stilts. Located at Blk 514B, Bishan St 13, the young and young-at-heart can climb a metal ladder and traverse a bridge. And finally, slide down a terrazzo slide that lands in one of the few sandpit playgrounds left in Singapore.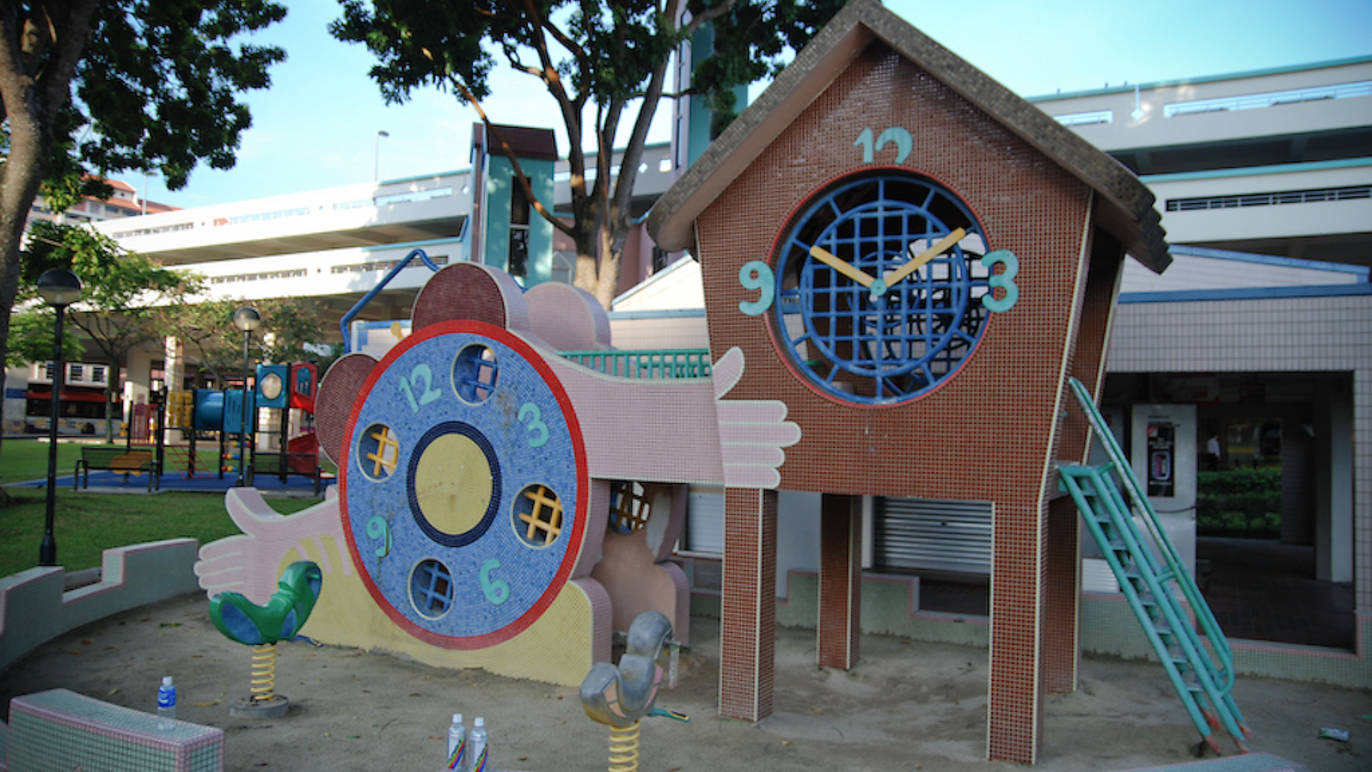 Image source: Justin Zhuang/Flickr
4. Tour MUIS' Harmony Centre
Keen to learn more about Singapore's Muslim community? Visit the two-storey Harmony Centre located in the An-Nahdhah Mosque, a modern communal mosque in Bishan, that is aimed at promoting racial and religious harmony. Why not bring the family along on a learning journey and get up close to exhibits, artefacts and information on Islamic civilisation and lifestyles?
Note: Due to Covid-19 and fluctuating changes, please check the centre's opening hours and health and safety guidelines before visiting.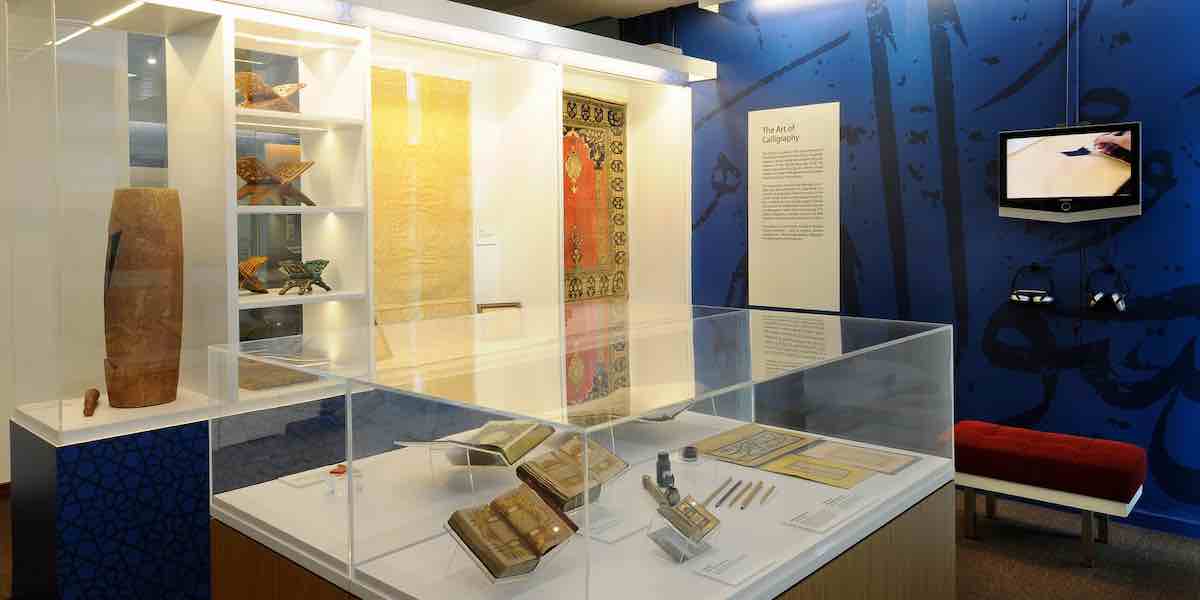 Image source: annahdhah.org