Opening Hours:

Various Timings
It's time to hatch a plan for family bonding during the Easter month of April. Rediscover 1950s Singapore as a multi-generational family or go on an exhilarating egg hunt that's hard to beat. Let's get cracking!
AN OTTER-LY EGG-CITING EXPERIENCE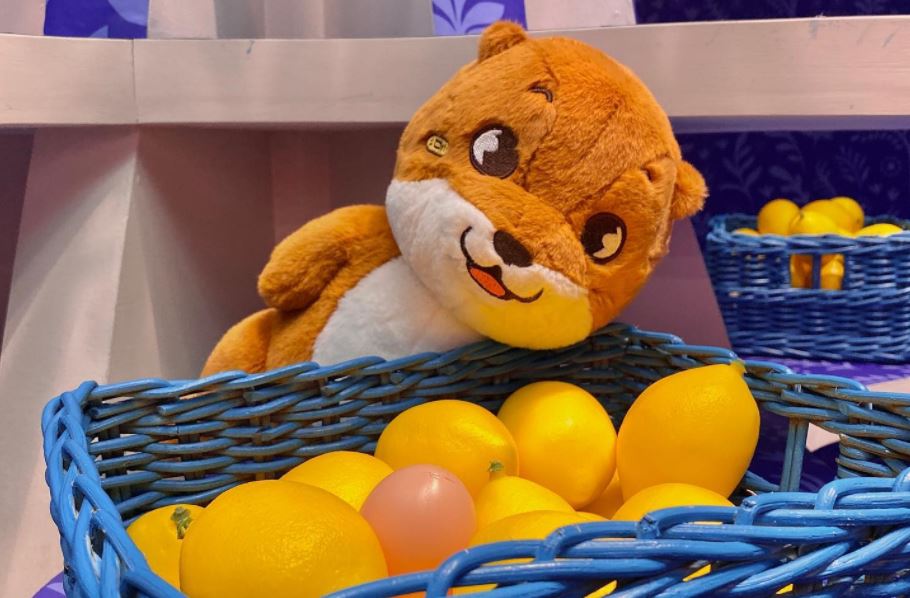 The fantasy world of Otah & Friends, set in Gardens by the Bay, promises an eggs-citing adventure. Think cute Escape Room game meets hide-and-seek. From April 1 to 4, there will be an Easter Egg Hunt where you have to collect five eggs hidden in Otah's delightfully adorned rooms. Collect all five and stand to win limited-edition prizes like Otah & Friends plushies. Visit the Otah & Friends website for more information.
Image source: Otah & Friends
ALOHA AT THE AQUARIUM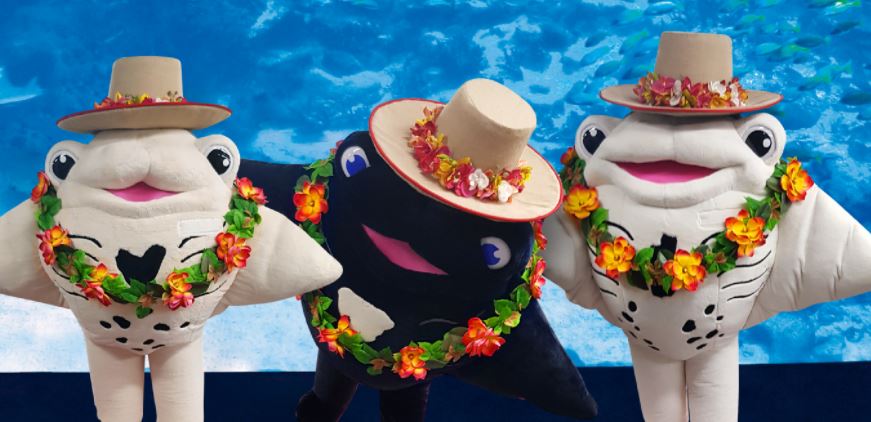 Pining for a family holiday? The Sea of Tiki experience at the S.E.A Aquarium is your passport to a Hawaiian-esque vacation. One of the world's largest aquariums has been transformed into a tropical island paradise where visitors can embark on a "fantas-tiki" journey. Prep the kids for a photo op with manta ray mascots in adorable island outfits, then hold your breath for a dramatic ending involving a volcano that… nah, we won't spoil the surprise for you. The Sea of Tiki runs till May 11. Visit the S.E.A Aquarium website for more details.
Image source: Resorts World Sentosa
PAYING HOME-AGE TO THE PAST
The past comes alive at this National Museum exhibition. Home, Truly: Growing Up with Singapore, 1950s to the Present, is a multi-sensory experience that captures once-familiar sights, sounds and even smells. Relive the country's fledging years; reminisce about the myriad past campaigns; then remind yourself to stay resilient during crises like the ongoing pandemic. Accompanying resources such as photo scrapbooks and crosswords will keep the young ones entertained while the older folks wax nostalgic. The exhibition runs till August 29. More information can be found at the National Museum of Singapore website.
Image source: National Museum of Singapore
EASTER IN NATURE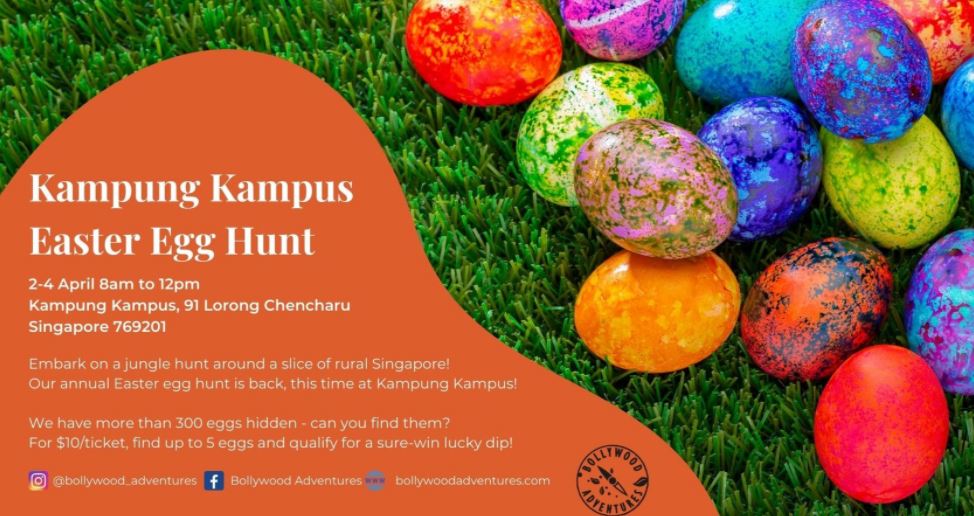 The Kampung Kampus Easter Egg Hunt is a quest with a twist – you and your brood will be exploring a slice of rustic Singapore as you scurry around looking for eggs! Find five eggs, and you could win prizes like scrumptious banana muffins. At the end of it, indulge in a spot of egg painting after your brush with nature. The hunt, organised by Bollywood Adventures, runs from April 2 to 4.
Image source: Bollywood Adventures
AN EASTER FEAST IN STYLE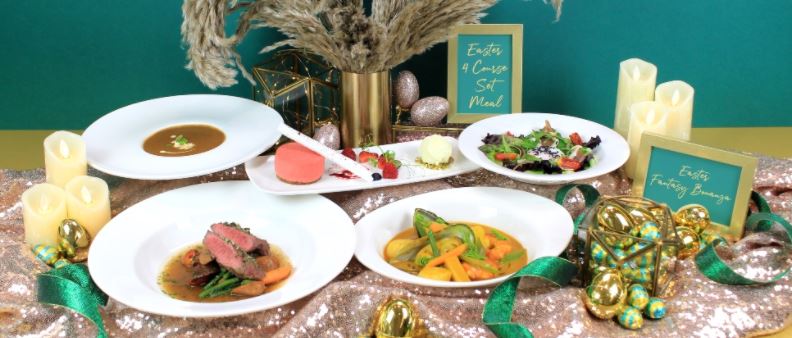 Indulge in sumptuous palate pleasers at Hotel Fort Canning's annual Easter dining bonanza in the park. Come dressed according to a special theme as a family and you might just walk away with prizes worth more than $800. Kids get an eggs-tra treat: a door gift with eggs that they can decorate using the given sticker set. The Easter Fantasy Bonanza takes place on April 4. For more details, visit the Hotel Fort Canning website.
Image source: Hotel Fort Canning