April is here and brings thirty days of opportunities for a family outing! Even as we go about our busy lives, we must remember to spend time with the ones we care about, and family activities are a fun way for some serious family bonding. Check out some of our suggestions and mark your calendars!
Plant a Family Tree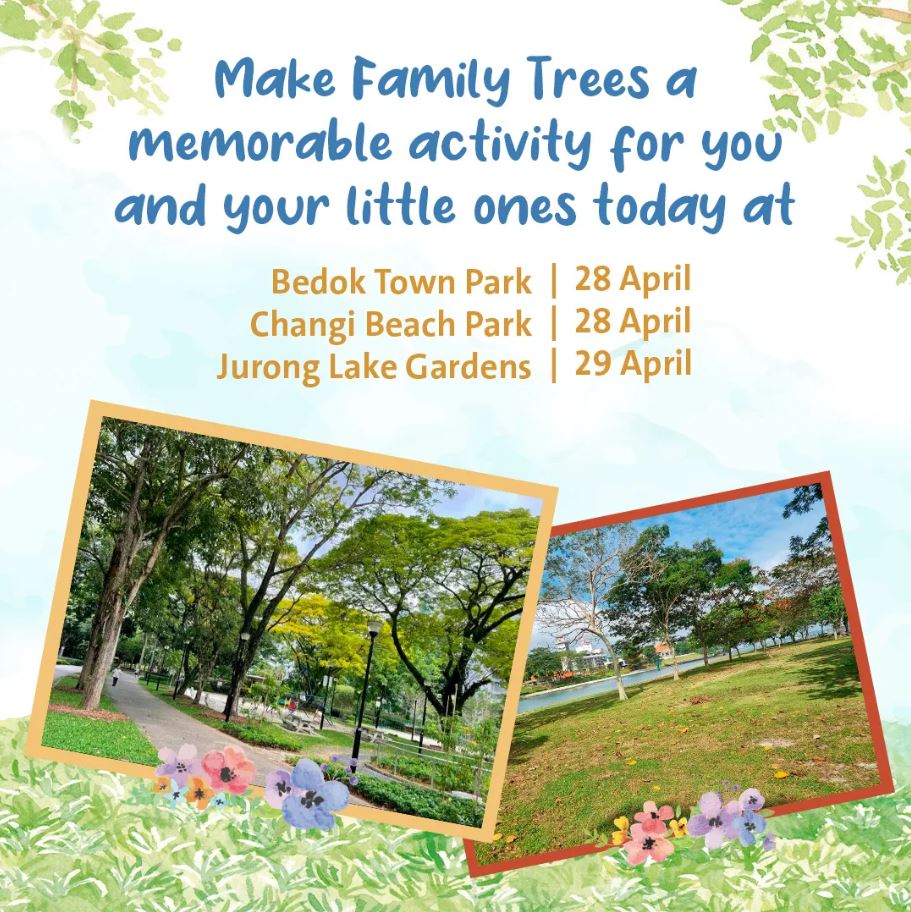 Those with young babies will be excited to learn that you can have a day outdoors and make a special memory. The FamilyTrees initiative by NParks and Families for Life is a wonderful and sustainable way for you to do something special for your child, allowing you to plant a tree dedicated to your child within three years of his or her birth. The dedication of a tree is meaningful as well, as it links your child to the sustainable legacy Singapore is striving for, and when they grow older, they will certainly get a kick out of knowing that somewhere in a park, they have a tree dedicated to them!
Walk into the heritage of Toa Payoh
Image source: Roots.gov.sg
If you fancy a day out packed with history and culture, why not head over to the Toa Payoh heritage trail to learn more about one of Singapore's oldest neighbourhoods. This refreshed self-guided trail now has 10 trail markers among 29 heritage sites in this pioneering Housing & Development Board (HDB) town, letting you take your time and pick the places that interest you the most. Pack a bottle and sunscreen to brave the outdoors, and make sure to search for good local places to eat for the best possible experience. Featured locations include the Toa Payoh Dragon Playground and the Tree Shrine at Block 177, with many more historical and interesting locations to delight your family.
Escape the Science Centre in style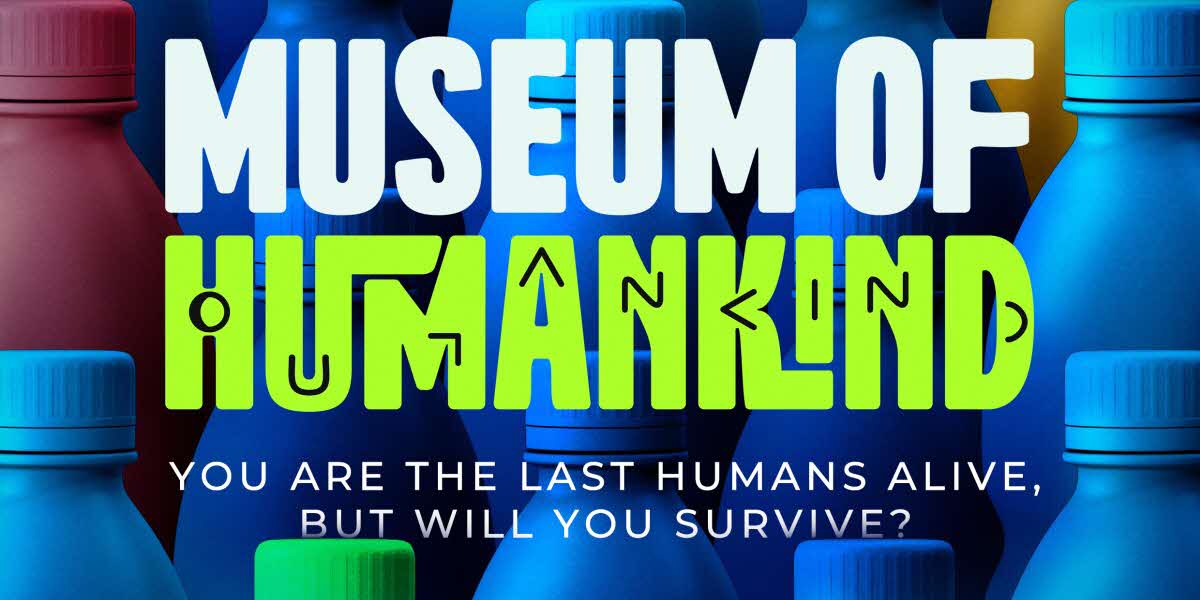 Image source: Escape @ Science Centre
If you think your family is up for a challenge, then how about trying the STEM-themed escape rooms at the Singapore Science Centre? Escape rooms are a fun, puzzle-based experience where you solve problems and find clues to get out of a room within a given time limit, making it an exciting and interactive activity that encourages creativity and problem-solving. The escape rooms include the Museum of Humankind, Shangri-La and Dr. X, each offering a different world for you to immerse yourself in and are a perfect trip for families with older children. Head down to the science centre and see if you can figure out how to leave!
Win a prize with stunning Sentosa photos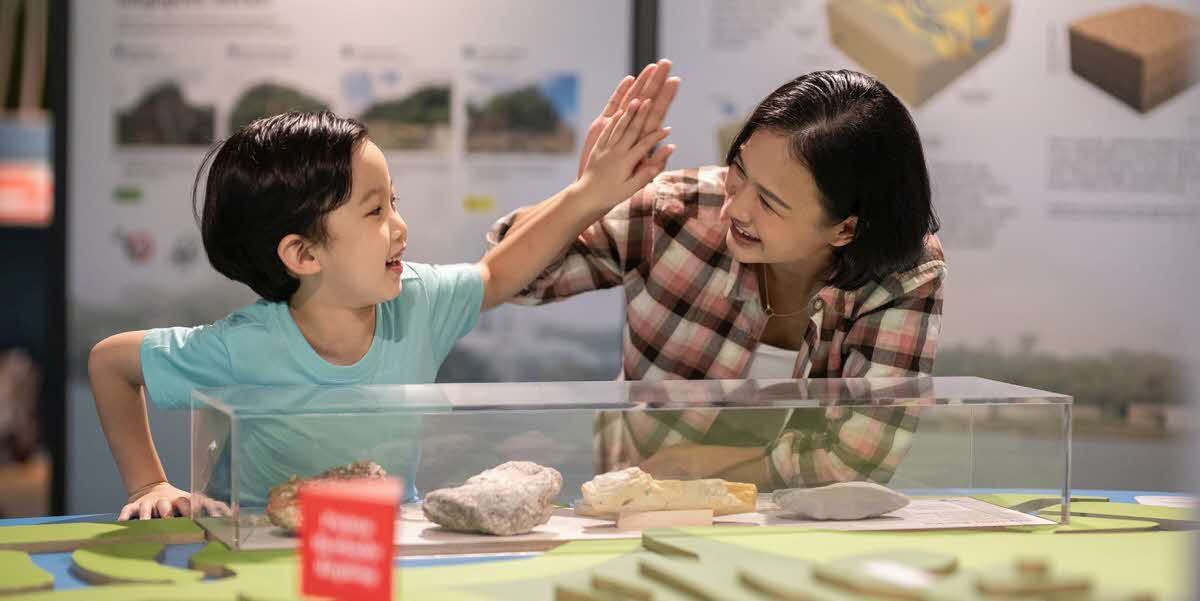 Image source: Sentosa
What better way to have a day in the sun than to visit our very own Sentosa island and stand to win a prize to boot! The Photo Hunt is a competition lasting till 30 April where posting a photo of you and your family at one of the listed locations on Sentosa island can put you in the running for $900 worth of prizes. While looking for photo locations, you could visit some of the many Sentosa attractions or simply enjoy the scenery as you walk about.
An outdoor family picnic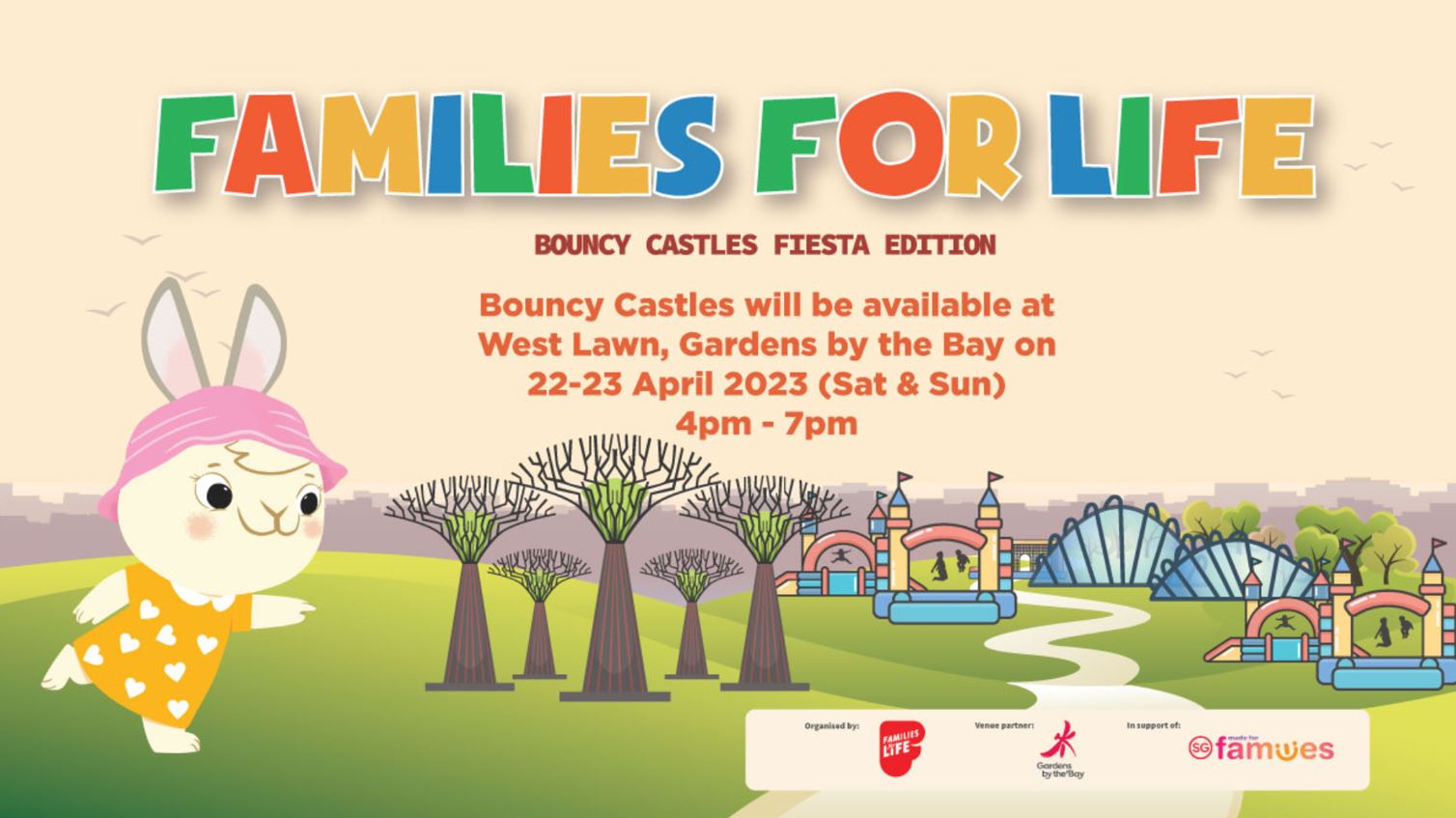 What better way to enjoy family time than with a Families For Life's monthly picnic? Organise a family outing for a day of fields, fun and food, where the children can run about, and the adults can sit and take in the breeze. Don't forget to pack some simple and delicious foods and a mat, and get ready to join in the different activities! So pack your hamper and get out the door. Your fun family picnic awaits!