August is smack in the middle of the school term, so give yourselves and the kids a break and get out of the house for some fresh air!
Singapore's National Day is no doubt the highlight of the month—but you don't need to be at The Float @ Marina Bay to partake in the NDP 2022 celebrations or to have fun! Check out the other activities commemorating Singapore's 57th birthday across the island instead, and look out for other family-friendly activities held throughout the month.
Here are some ideas:
National Day light up at the National Museum
Image source: National Heritage Board
Now till 10 August
Grab dinner in town and then swing by the National Museum between the hours of 7.30pm and 12.00am to see the building façade literally light up with colours and symbols representing Singapore and the National Day 2022 theme of "Stronger Together, Majulah!".
As a plus, admission to all galleries at the National Museum is free from 6 to 9 August.
NDP 2022 Heartland Celebrations
Image source: Today
6 to 9 August
Celebrate Singapore's 57th birthday at one of the free NDP 2022 Heartland Celebration events across the island!
Swing by the carnivals held at Bishan-Ang Mo Kio Park, Punggol open field, Sembawang MRT Station and Buona Vista MRT station on 6 August, and Wisma Geylang Serai on 7 August to partake in an array of family activities and performances. And if you're a fan of the Red Lions, head down to Bishan or Ghim Moh on 7 August morning to watch them perform their breathtaking free-fall jumps!
Do note that tickets for the National Day Heartland Celebration Carnivals are given out on a first-come-first-served basis and can be redeemed online from 10am on 23 July onwards.
Movies by the Beach at Sentosa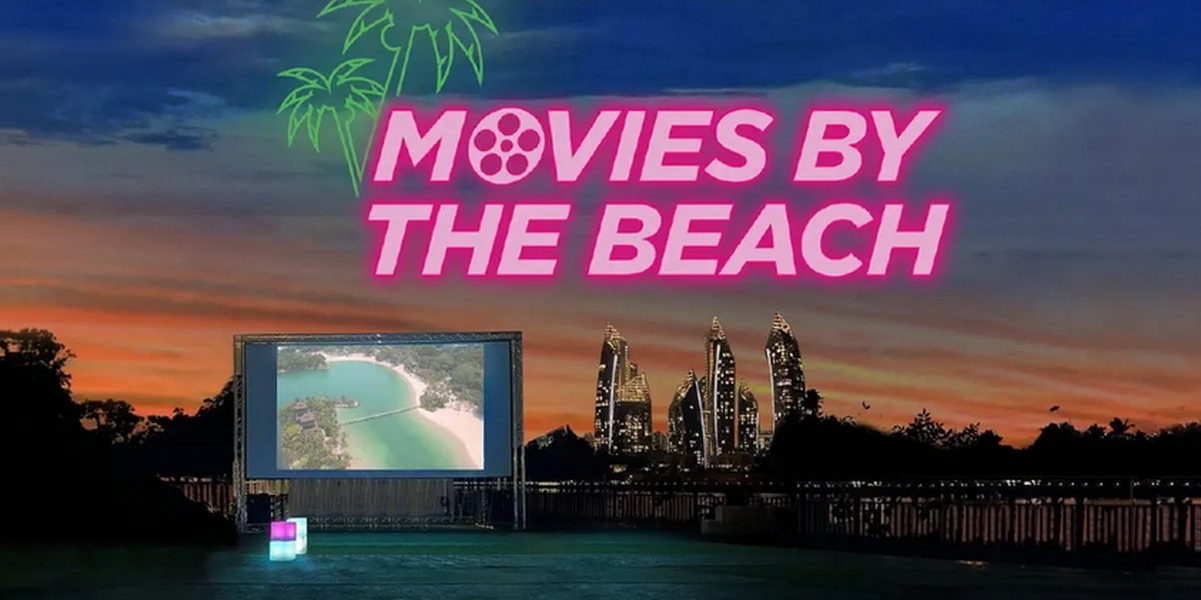 Image source: Sentosa Development Corporation
Now till 23 September
Does an evening with the sea, the stars, and one of your favourite movies sound good to you? Movies By The Beach at Sentosa might be what you need to refresh after a long week of work!
These complimentary movie screenings are held at Southside on selected Friday evenings and in August, will be showing Pirates of the Caribbean: Dead Man's Chest 5 August, and The Mummy on 19 August. Remember to get there early because entry is on a first-come-first-served basis and limited to 400 people. Also do note that no outside food or drinks and external Bluetooth speakers are allowed.
Hydrangea Holidays at Gardens by the Bay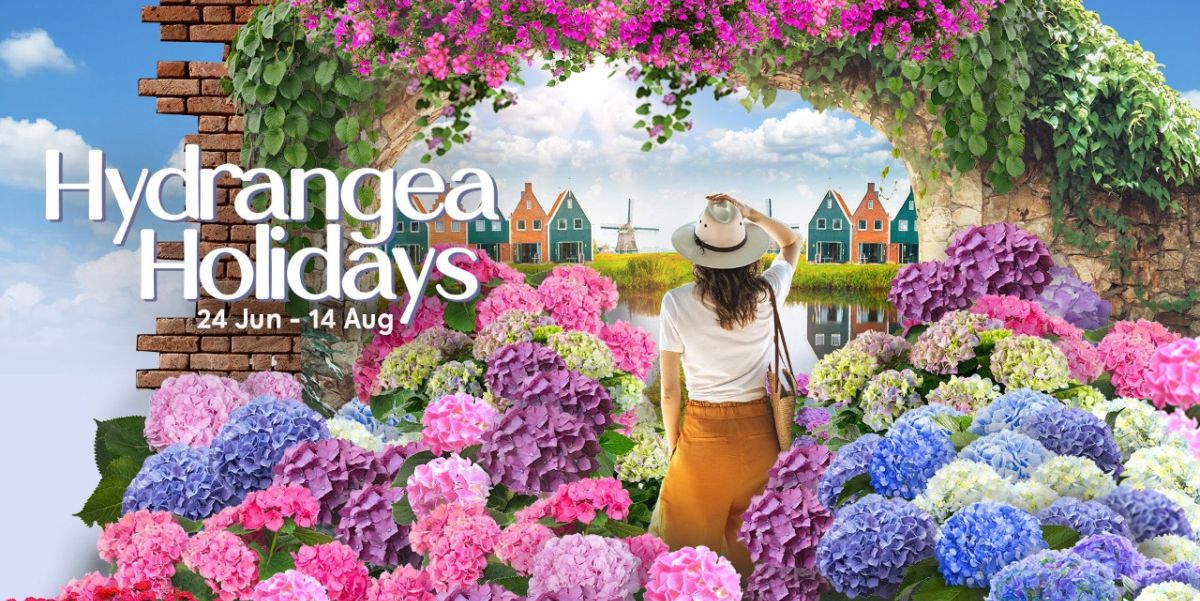 Image source: Gardens by the Bay
Now till 14 August
It's a few more weeks before the next school holidays when you can actually leave the country—in the meantime, satiate your wanderlust with "trip" to the Netherlands by visiting the Hydrangea Holidays exhibition Hydrangea Holidays exhibition at Gardens By The bay.
You'll be blown away by the gorgeous sights of the traditional Netherlands landscape—windmills, canals, townhouses, and more, decorated with over 20 varieties of hydrangeas. As a collaboration between the Netherlands Embassy and JOURNEY by TOUCH Community Services, the floral display will also include paintings by artists with special needs.
Flower Dome admission fees apply.
Hello, Changi Precinct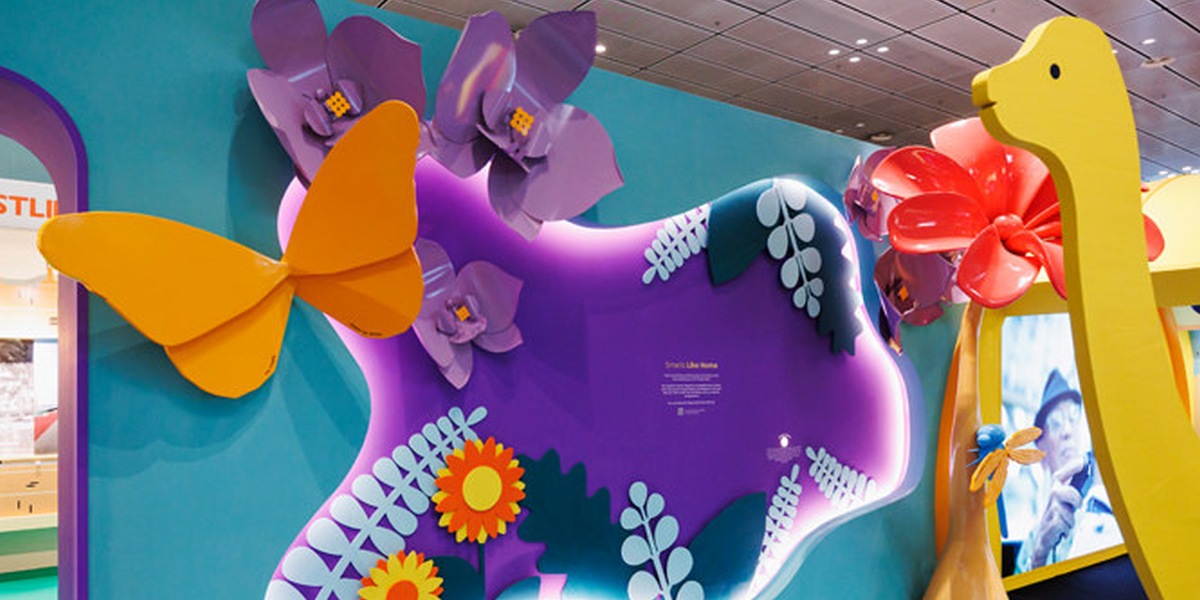 Image source: Changi Airport
Now till 23 October
Located at Terminal 3, Hello, Changi Precinct is a gallery comprising seven themed zones that take you across the eight districts that make up Changi Precinct.
Expect fun facts about estates like Tampines, East Coast Park and Bedok—and a wide array of colourful backdrops that make this gallery an Instagrammer's dream! You can pose in front of an old-school barbershop, the watermelon playground from your childhood, options are endless.
As a bonus, upload your picture on social media with the hashtag #ChangiPrecinct, show the post to staff on site, and if you're one of the first 150 visitors in July and August, you will receive a $12 Changi Eats promo code voucher!