The final month of 2022 is upon us, bringing an exciting festive sizzle to the atmosphere. Soak in the vibrancy with your family with a slew of events that will entertain all age groups.
Welcome your little one by planting a tree with your family! Not only is it a special family bonding opportunity, you can also create a lasting legacy for a greener Singapore together.
FamilyTrees provides Singaporean families the opportunity to commemorate their child's birth by planting a tree, within 3 years of their child's birth date. Tree-planting activities are spread across the island, why not check out available slots this month and sign up?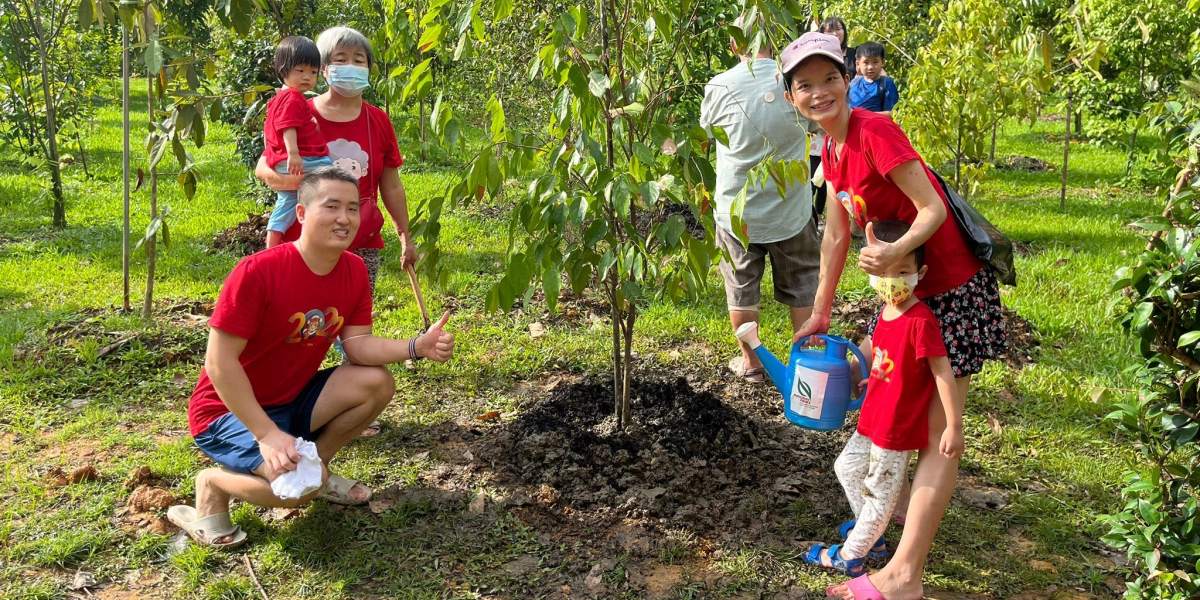 Image source: Jia Family
Little readers rejoice! Those who have been avidly collecting the National Library's Book Bugs cards will get the chance to participate in games with fellow Book Bugs Rescuers, raedeem exclusive enamel pins and plushies, and of course, borrow more books during the Book Bugs Community Day.the event happens on 9 Dec from 2 to 6pm at the Woodlands Regional Library and 16 Dec from 2 to 6pm at the Jurong Regional Library.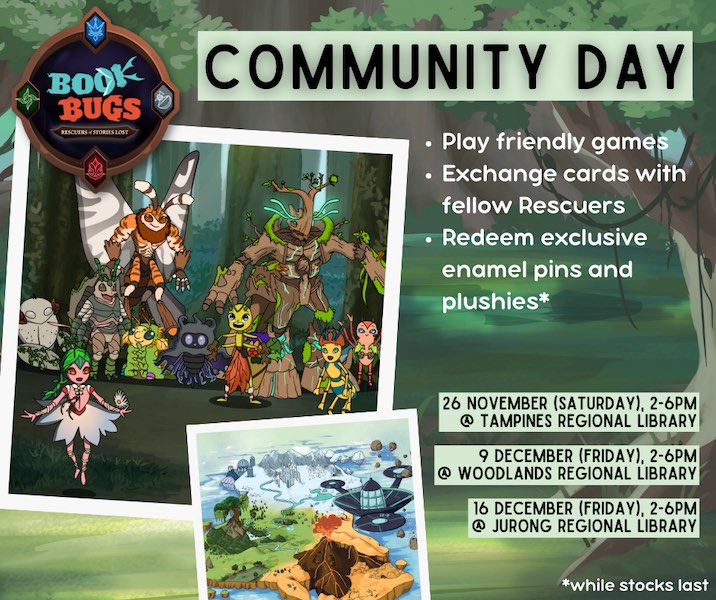 Image source: NLB.gov.sg
On 3 December from 9 to 11am, Castlery on Level 3 of Liat Towers will play host to children entrepreneurs looking to make their foray into the world of business! Support these young ones as they engage in the art of pitching their wares and drumming up sales. These trailblazers could well inspire your children to turn their business dreams into reality.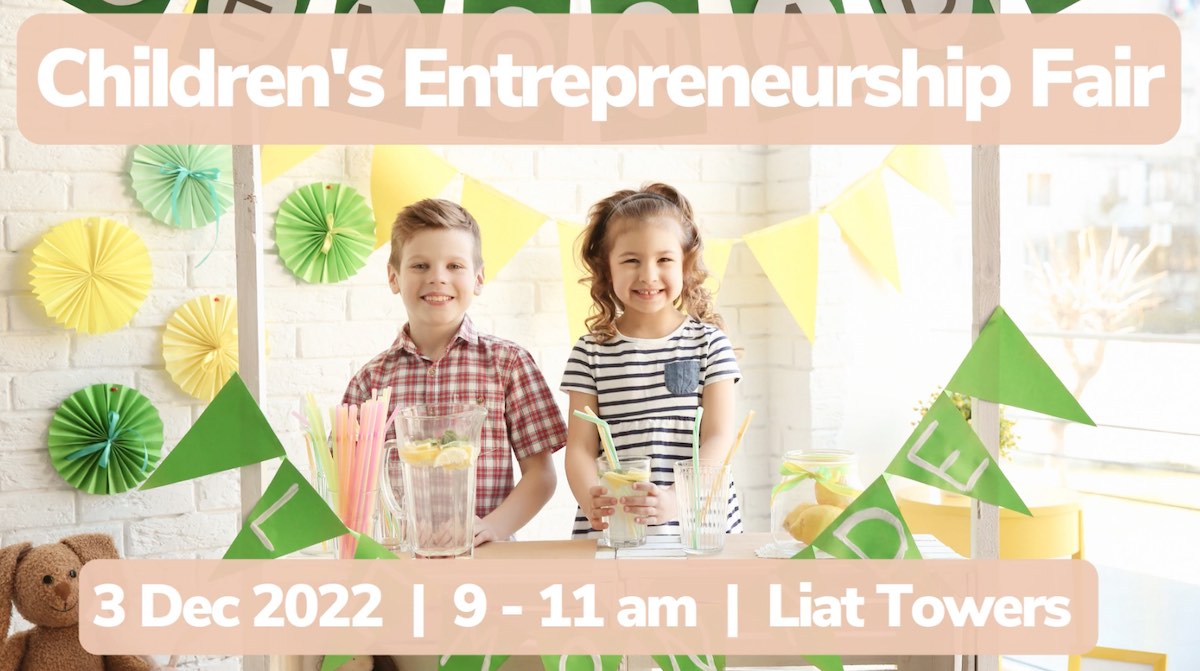 Image source: Self Directed Life Community
A magical snowy wonderland comes to life in sunny Singapore this Dec. Happening from 1 Dec 2022 to 1 January 2023, the 2,400sqm playground at the Bayfront Event Space features a 70m snow slope (longest and tallest ever constructed in Singapore), an ice cycling rink, elaborate sculptures, a pop-up café and more. Tickets cost $25 to $45 for 3- to 4-hour time slots via Sistic.


Image source: Sistic.com.sg
From now till the end of 2022, you can journey through the artworks of young students in Singapore in this unique exhibition presented by the Singapore Art Museum. More than 30 pieces created in 2021 and 2022 are on display both virtually and physically (at the National Library Board), and are inspired by the many wonders that these artists have found in the virtual world, in their dreams, in people and in themselves.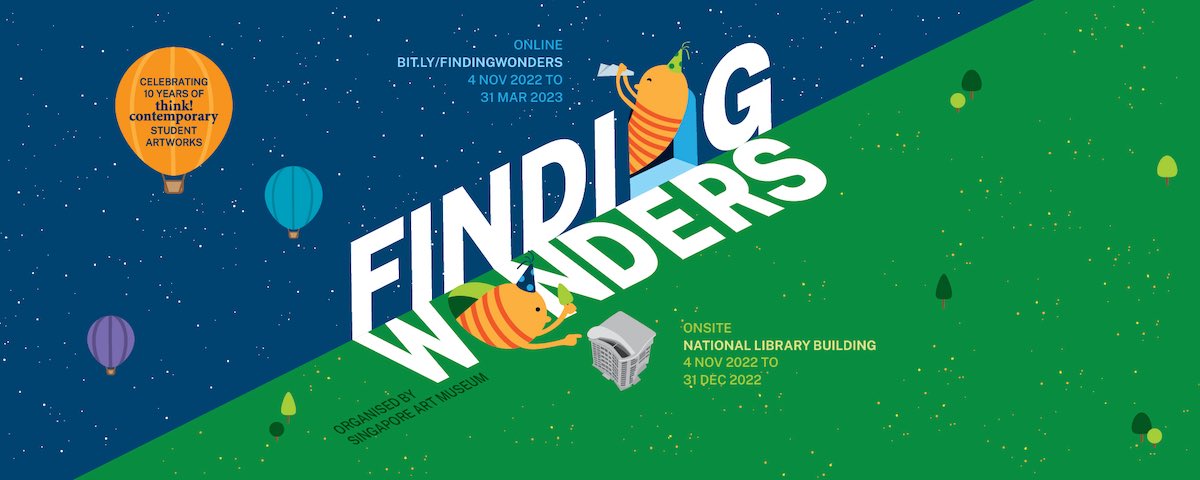 Image source: SingaporeArtMuseum.sg
In partnership with the Nordic Embassies, Gardens by the Bay is organising Nordic Day on 10 Dec with musical performances (from Norwegian jazz to choral singing) and even a meet-and-greet session with Santa Claus. Performances are held across the Dome (admission fees apply) and the adjacent Flower Field Hall (free admission).


Image source: GardensbytheBay.com.sg