Looking to celebrate Children's Day or Halloween? Or maybe you're looking for some ways for your family to relax before or after the hectic exam season. This October, here is a list of family activities, both indoors and outdoors for the family to try!
Travel Around the World at Changi Airport
Your next family holiday might still be a while away, but there's no reason you can't have an airport experience and "visit" the world's iconic landmarks at some travel-themed exhibitions. To celebrate the reopening of the terminals, Changi Airport Terminal 1 and 3 is hosting exhibitions of the top tourist sights from countries like Australia, China, London, Sweden, Hong Kong, Indonesia and South Korea.
So come see the Terracotta army, snap your photos with the iconic red London phone booth, and perhaps wrap up the day imagining you're roaming the streets of Mongkok…before returning home to the comforts of your bed.
Exhibitions last until 10 October and parking is free at Terminal 3 from 10am to 11pm daily with no minimum spend required. Admission is free.

Image source: ChangiAirport.com
Enjoy Tricks and Thrills at Universal Studios Singapore
Celebrate the end of exam season with a trip to Universal Studios Singapore—made all the more special with its Halloween theme. Besides enjoying the usual rides, look out for candy ambassadors you can trick-or-treat with, and for guest appearances by stars from Despicable Me, Sesame Street and Kungfu Panda. As a plus, come dressed in your scariest best and stand to win prizes in the daily or weekly costume contest!
For those bolder, come during the evening to meet Frankenstein or Dracula at Scream Alley, and if you dare, venture into the first Halloween Horror Nights Exhibition to get behind the scenes of one of the biggest Halloween events in Southeast Asia.
Halloween festivities last until 7 November. More information and booking is available at the Resorts World Singapore website.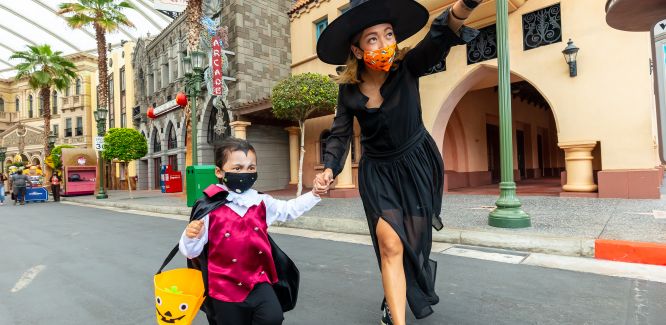 Image source: rwsentosa.com
Join a Literary Trail
Help the bored and uninspired salaryman Gerry reinvent himself through the literary trail called The Curious Adventure of the Salaryman! Following his story will take you on an immersive journey through East Coast Park, West Coast Park and the National Library to collect tokens that can help Gerry change his outlook and become more positive.
Participants can also take part in a biweekly give-away, and stand to win $30 worth of Kinokuniya vouchers, and exclusive trail merchandise. October is the last month for the Read! Fest Literary Trail, so pop down before it's over! The trail is free, but a smartphone with an internet connection is required.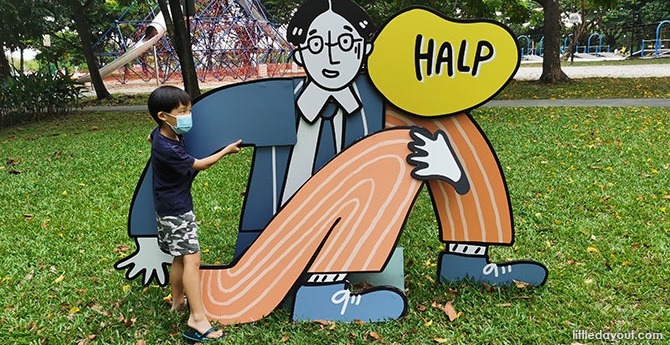 Image source: littledayout.com
Destress with some (legal) graffiti work
If exam stress has been getting your kids down, take a trip to the Heaven Spot SG Graffiti House. Suit up in protective clothing and get spraying on the walls. Anything goes, so let your inhibitions down and your imagination run wild!
Packages start at $40 for an hour, including a dedicated surface. Booking is available on the website and children under 16 years old must be accompanied by an adult.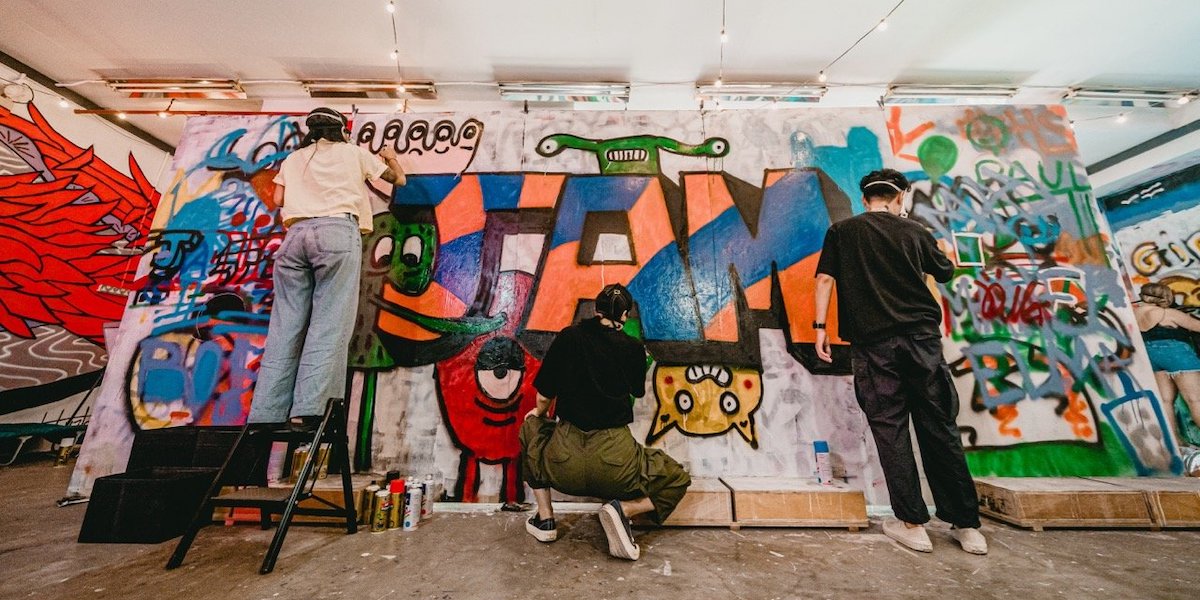 Image source: heavenspotsg.com
Soak in the sun with a nature walk
Calling all nature-lovers! Get up close and personal with the creatures in Singapore at a nature walk hosted by the experts at Young Nautilus. Depending on the area you're exploring, you can expect to find different specimens, including but not limited to sharks eggs, scorpions, snakes moults and more!
Each nature walk lasts for approximately two hours, is child-friendly and catered to small groups of between four to eight people, so you have plenty of opportunities to ask questions.
Choose from intertidal walks at Changi Beach or Coney Island, Pasir Ris Mangrove, Sungei Buloh Wetlands and more. For more information and bookings, visit the Young Nautilus website.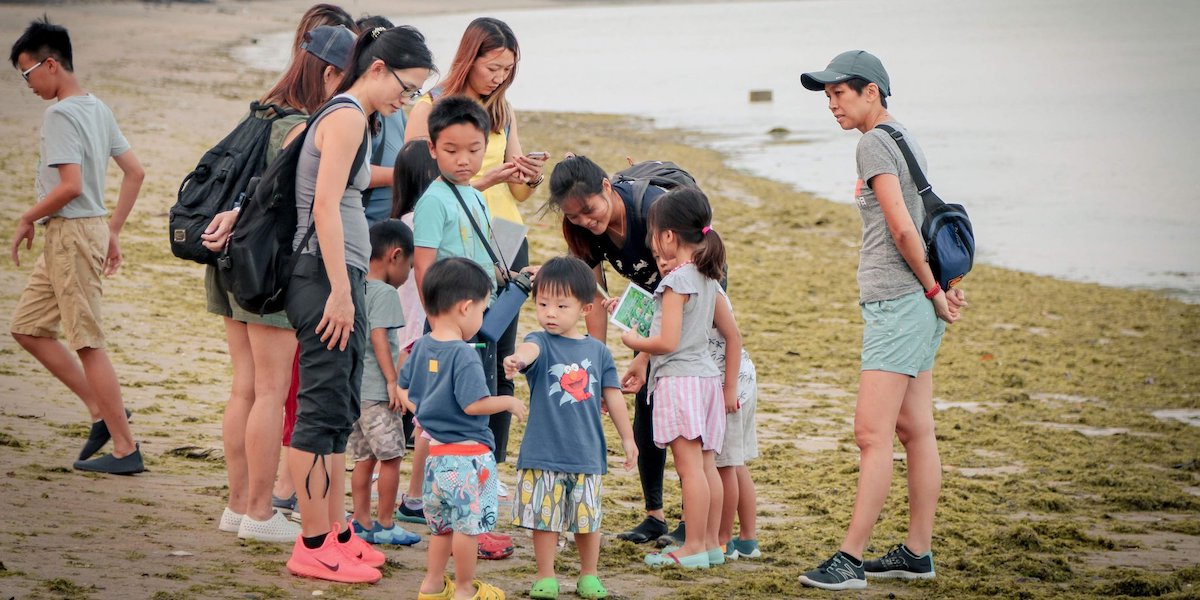 Image source: Young Nautilus Facebook page