Tucked away in the North-East corner of Singapore, the new towns of Punggol and Sengkang may have gotten a bit of a rep over the years for being bland, ulu and full of new Built-to-Order (BTO) flats. While it may have been the case five years ago, there's now plenty to do, especially if cycling and going for long rambling walks are your go-to activities!
Harkening back to their historical roots as water-side farming towns, Punggol and Sengkang today are bustling neighbourhoods known for their beautiful riverside parks. So come on, tie those shoelaces tight and let's go for a ride around the North-East. We promise it's worth the visit!
1. Tour the river and seaside parks
Punggol and Sengkang's riverside parks are linked by the North Eastern Riverine Loop of Singapore's Park Connector Network (PCN) – a scenic 26km route that links Punggol Park, Punggol Point Park, Punggol Waterway Park and Sengkang Riverside Park. A large part of the route will take you along the natural coastline of the rustic Punggol Beach through the Punggol Promenade Nature Walk and Riverside Walk, as well as the river banks of Sungei Serangoon and Sungei Punggol. We recommend hopping on your bicycle (you can rent one at Punggol Park or Punggol Point Park) for your grand tour through the North-East - a leisurely cycle is the best way to soak in the lush and beautiful riverine and seaside sights.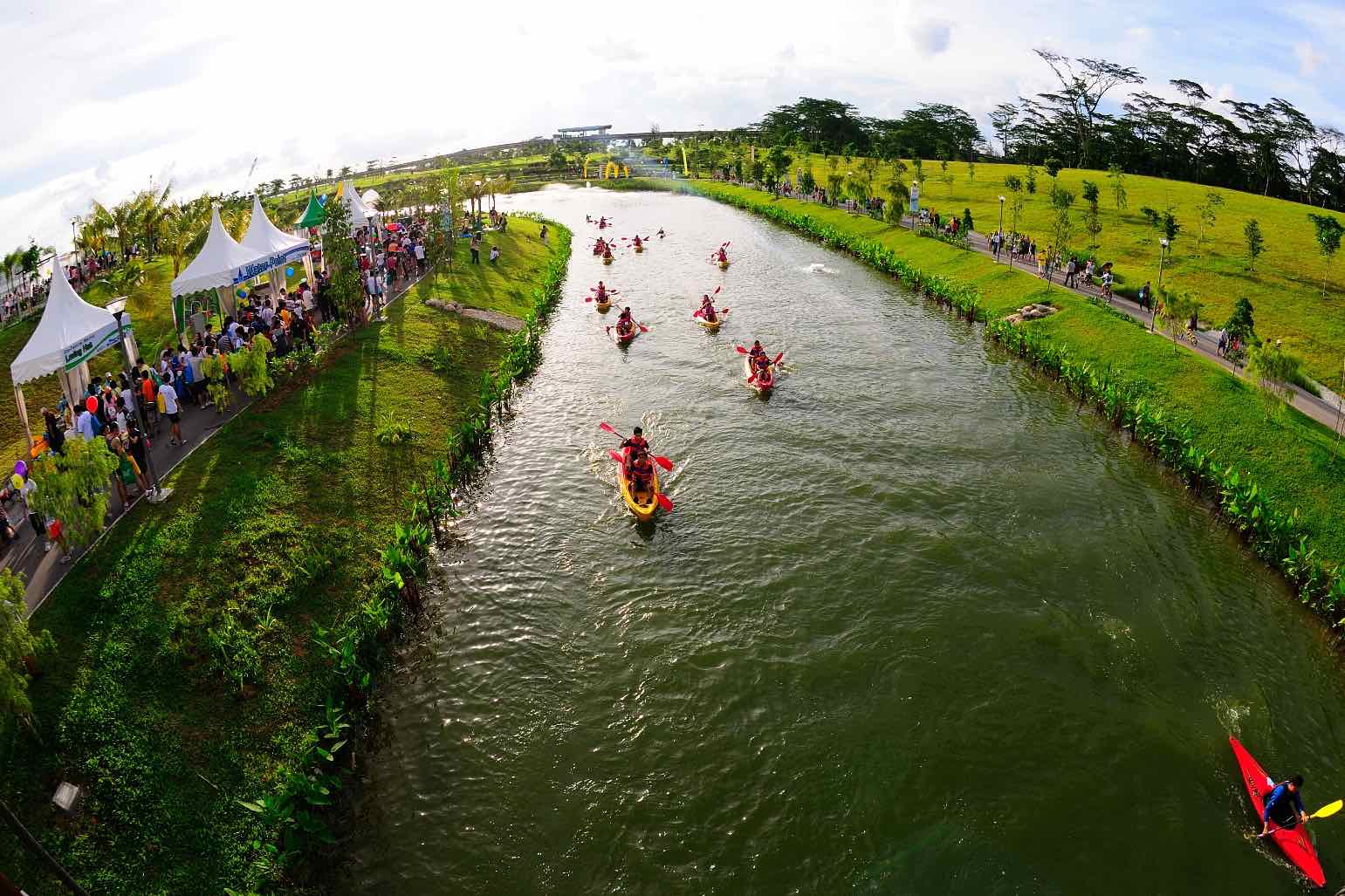 Image source: HDB
2. Meet, feed, or catch some critters
Hidden away at the doorstep of Fernvale is a charming kampung farm where you can interact with wildlife outside of the zoo. Entrance is free to the Animal Resort, and you only need to pay if you wish to feed the friendly creatures which include farm animals and exotic birds like the Cassowary and the Marabou Stork.* If animal feeding is not of your interest, head on over to Hai Bin Prawning or Riviera Prawn Fishing. Both prawning spots are open 24/7 which is beneficial when your kids are having trouble sleeping at night.
*Do note that Animal Resort is still closed under Phase 2 of Singapore's response to Covid-19. Please check back on their Facebook page for updates.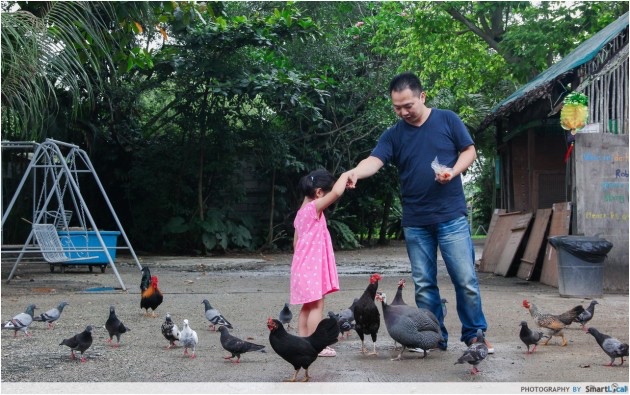 Image source: The Smart Local
3. Take a nature ramble
Does the prospect of exploring wildlife in their natural habitats excite you? If it does, you'll love what Punggol and Sengkang have to offer: two wetlands, Coney Island and a whole lot of nature along its waterway, riverside and seaside parks. Go birdwatching and attempt to spot over 80 species of birds at Coney Island; or watch out for flocks of migratory birds and striking salamanders at the mudflats of the Lorong Halus Wetlands and the Sengkang Floating Wetlands. You may even come across a wild boar or two on your rambles, but stay calm and walk on!
As a bonus, budding environmentalists will be fascinated to find out just how water is cleaned and treated at Lorong Halus.
Image source: PUB
4. Visit the largest fire station in Singapore
Every Saturday, almost all fire stations across Singapore are open for families to visit – but none are as large as the 7,000 square metre Sengkang Fire Station. You'll learn lots about how a fire station works, and fans of shiny red engines and cool looking emergency vehicles can see them up close and sit in them. Firemen will also act out various rescue mission scenarios, show everyone the day-to-day workings of a fire drill in the station and even let little ones hold a spraying water hose to let them fulfill their firefighting desires! Visits are free but pre-registration is required.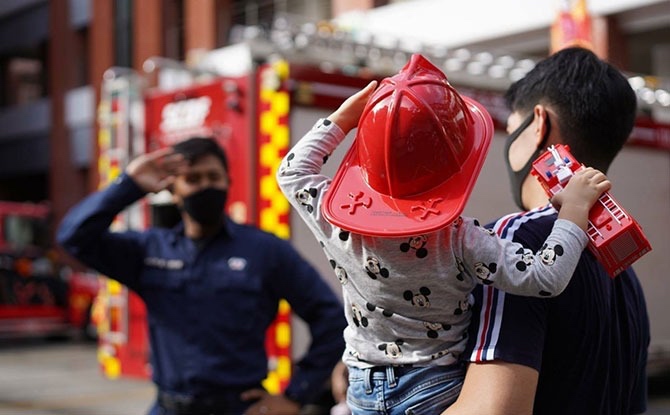 Image source: SCDF Facebook page