In this edition of Hike the Heartlands, we head to Sembawang – a suburban town tucked away in the Northern part of Singapore. 'Rustic,' 'ulu' (remote) and 'reminiscent of the kampung days' are some of the terms that have been used to describe this residential town. Fondly referred to as "Sayang Sembawang" by the locals, Sembawang has a few hidden treasures and family friendly spots that are just waiting to be discovered.
Take a break from the concrete jungle and enjoy a beach retreat at Sembawang Park – home to one of the last few natural beaches in Singapore. Situated away from the bustling city, this park is home to more than 40 bird species and is often a popular choice among bird-watchers.
The 15-hectare park also features sheltered huts for cosy family get-togethers, a maritime themed kids' playground, and a 30-metre long jetty for fishing enthusiasts to cast their lines into the sea. To satisfy your hunger pangs while you are there, take an uphill walk to Beaulieu House to feast on some seafood while you overlook the Straits of Johor.
Located at the end of Sembawang road and easily accessible by bus, you will be happy to know that parking facilities are free if you driving there!
Opening Hours: All day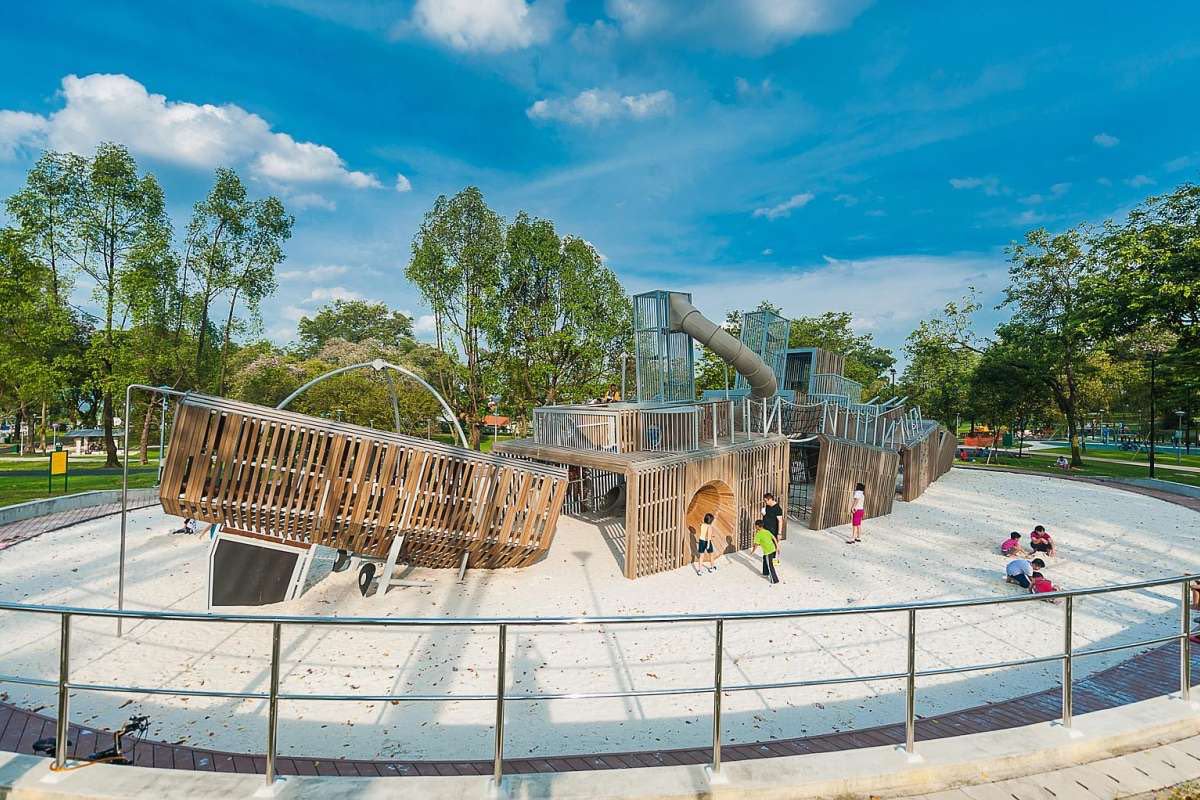 Image source: AsiaOne
Situated off Gambas Avenue lies Singapore's very own geologic wonder – a natural hot spring that was discovered way back in 1908! A popular spot for many Singaporeans, this hot spring has attracted large crowds who have come to reap the health healing benefits of its waters.
Reopened in January 2020, the park is a treat for history buffs – redesigned to give off old kampung vibes through the clever use of rustic elements combined with fruit trees and edible plants that were commonly found in kampungs back in the 1960s.
You can revel in a relaxing foot bath while your kids explore the interactive water play feature to learn more about the groundwater cycle. Then stroll down the new Floral Walk to read about the park's history and the geothermal processes responsible for making this park so hot!
If you fancy a quick meal after a good soak, take a short walk to the nearby eatery to savour local delights like traditional eggs and toasts, nasi lemak and laksa.
Opening Hours: 7am to 7pm daily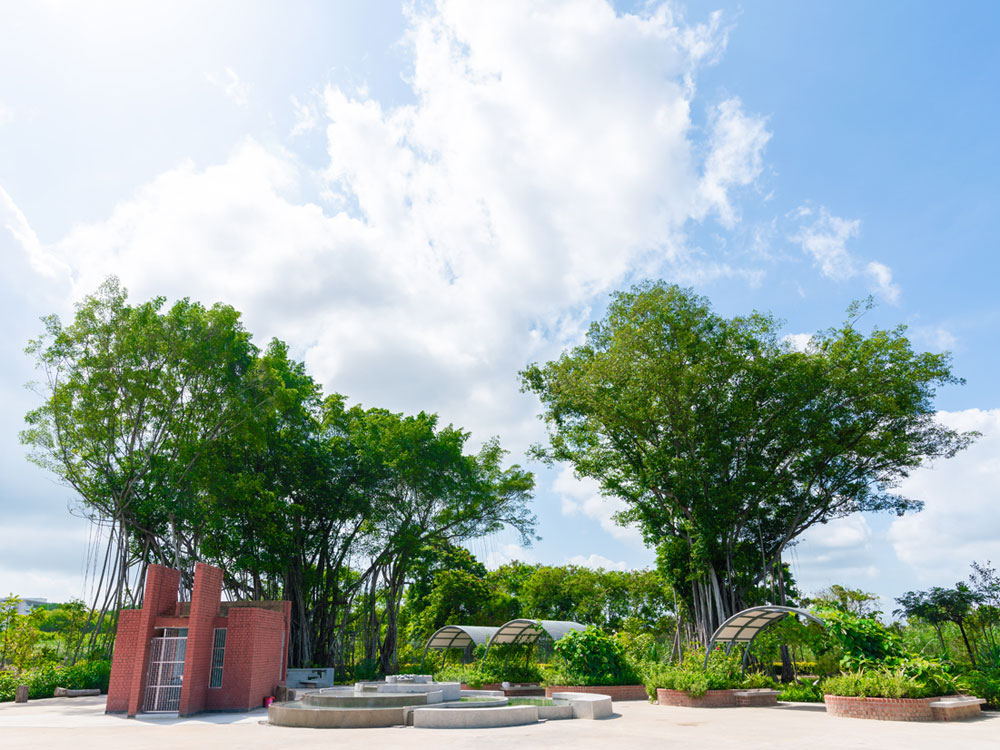 Image source: National Parks
3. Get Wet and Wild at Jelutung Harbour Park
The Jelutung Harbour Park, a short bus ride from Sembawang MRT station, is conveniently nestled in the centre of a circular block of HDB flats.
After a major revamp 2018, the park is now a recreational hot spot among residents. Its new features include a basketball court with sports field lighting, new playgrounds (up to four!) for kids and a fitness centre suitable for everyone – even the young and old.
You can choose to walk or cycle along the 0.9 metre track around the park's periphery or pick a favourite spot on its open lawn for a picnic under the sun.
If you haven't heard yet, the park's most exciting feature is its free interactive water playground! With its many spray poles, sprinklers and water spouts to keep the kids entertained for hours – there is no shortage of fun to be had here.
Opening Hours: All day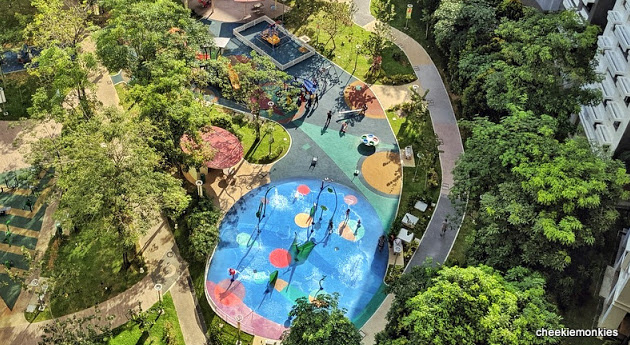 Image source: Cheekiemonkies