Here at Families for Life, we are all about helping families and couples grow closer through our programmes and fun bonding activities. Through one of our newest initiatives FFL@Community (FFLC), we make some of these activities more convenient for you and your family.
FFLC will be available in all 24 towns across Singapore by 2025. In this article, we explore existing and upcoming programmes at Tampines you can tap on to elevate your parenting game!
Bonus: on top of our programmes, we highlight some family-friendly features at this bustling town that you and your folks will love.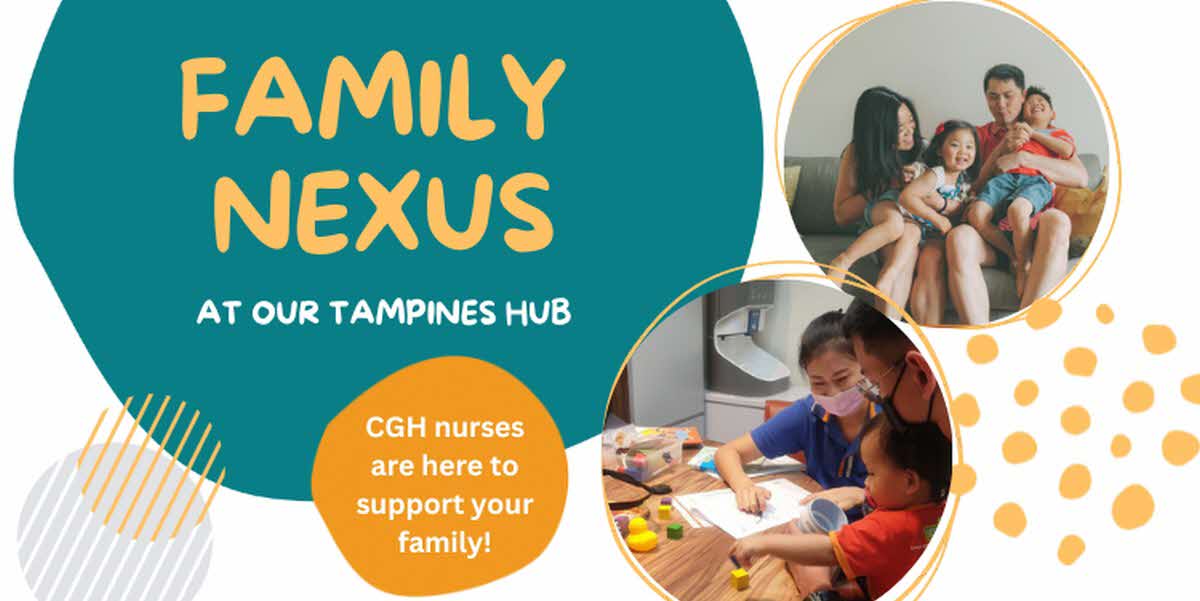 Image source: SingHealth
Family Nexus at Our Tampines Hub (FN@OTH)
A collaboration between SingHealth and FFL, FN@OTH is a one-stop hub for health and social services and programmes. Here, you will find support in family planning, pre- and post-natal wellness, children's health and development and marriage and parenting.
Plus, this is also a space for you to connect with other families and make new friends in the neighbourhood. Slated to be completed by the fourth quarter of 2023, the hub will occupy spaces in levels 1 and 4 of Our Tampines hub.
Also located at OTH is the Community Nurse Post at the Public Service Centre on level 1, staffed by nurses from the nearby Changi General Hospital. Every Thursday, these friendly folks are on hand to address queries about children's growth and development, check their oral health, counsel parents on common childhood illnesses and more. Plus, new mummies can also receive support in breastfeeding and lactation.
Services are free of charge for eligible residents. You may request for an appointment, which you can make online, or find out more about the process in person.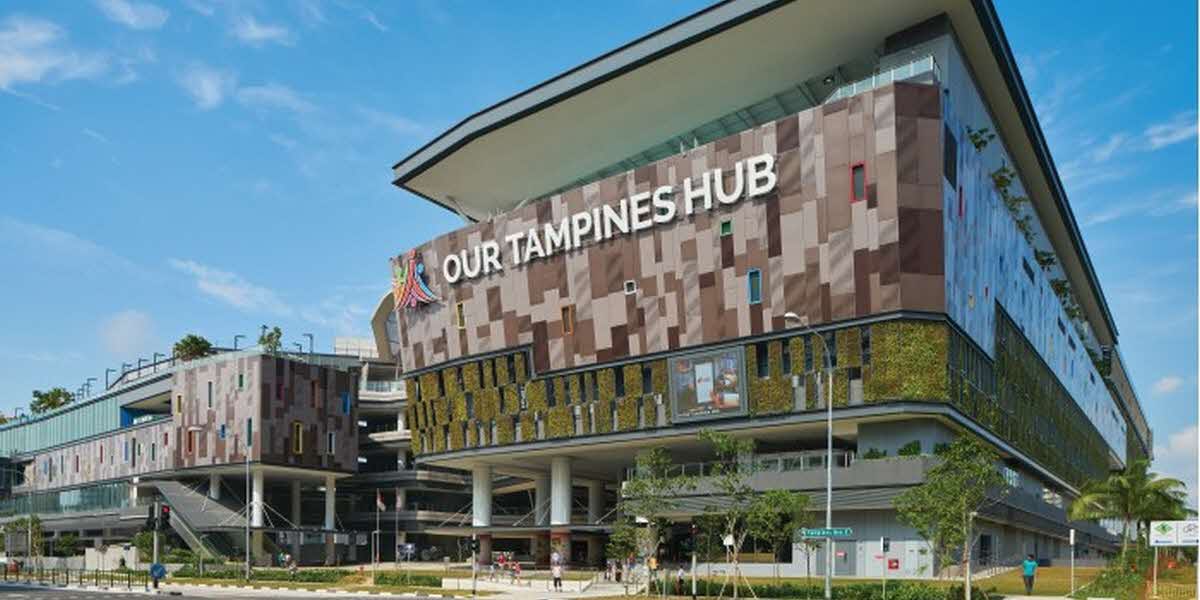 Image source: Roots.gov.sg

Triple P
Looking to get a better hang of parenting and help your children with their emotional challenges? Look no further than the Triple P (Positive Parenting Program)—it is secular and evidence-based and conducted by accredited practitioners. Methodist Welfare Services is one such provider at Tampines that is hosting Triple P sessions. Register here or contact them at mwsfsp@mws.sg or 8812 9565 for more information.
Purposeful Play Programme
Those with preschoolers will benefit from learning how to create a warm and stimulating home environment and develop your child's language and problem-solving skills through play and home activities. Hosted by Care Corner (a Purposeful Play provider for Tampines), this five-week programme is a highly valuable resource for all parents. Sign up here, or call 6978 4090 for more enquiries.
Sometimes you just want quick feedback or advice about a child-related conundrum; you can get just that by joining the Tampines Parents Group, a community on Telegram. Not only does this group offer peer support in this challenging phase of raising offspring, but you can obtain FFL parenting resources and tips via the channel too.

Make it a family day out
With several new residential estates (inhabited by many young families), it is safe to assume that Tampines is chock full of activities and features that are friendly for all ages! While you are checking out the FFL programmes, why not consider one of these activities for some bonding time?
Free water play at the rooftop of Tampines 1
One of the most pocket-friendly ways to entertain the entire family is to head to the rooftop of Tampines 1, a shopping mall located right beside the MRT station. Suitable for kids aged five and up, the water play area is perfect for kids (and the young at heart) to cool off in the tropical heat. There is a changing area right next to it; and when you're done, simply head downstairs to fill your hungry tummies!
Tampines is a very bustling town, with all the conveniences you will need on any day. However, when sensory overload gets the better of you, make a beeline for Tampines Eco Green, a rustic park featuring open grasslands, freshwater wetlands and a secondary wetlands. The flat hiking trails will allow you and even the youngest walkers to discover a wide array of flora and fauna from birds and flowers to butterflies and tortoises.
Grab a book (or a dozen) at Tampines Regional Library
Spread over five levels, the public library located at OTH is a haven for bookworms of all ages. Other than loaning books, you can participate in a wide array of events ranging from videography and robotics workshops to story telling sessions and more. If the young ones need to expend their energy, an indoor playground (entry fees required) is also housed within the library.
Or simply spend your entire day at OTH
We're not quite sure if one day is enough to fully enjoy all of the facilities offered by this community space. From bowling and karaoke to swimming and rock wall climbing (and frequent special events held at the atrium spaces), there is so much to do and see. Plus, with a huge hawker centre and multiple restaurants spread across the complex, you will be spoilt for choice for your meals.