September is just around the corner and with it comes the much anticipated school break. If you are not going away for the holidays, here are some things that you and your family can do together. Better still, share our list, or search through this site's activities and create your own list to share with friends. A shared list makes it easy to join up with other parents and get together for a fun and exciting group outing.
Attend a Festival
Nothing spells fun like a festival, and attending a festival with your family doubles the fun. So this September, get together and check out some of these events.
The Singapore International Festival of Arts
This extravaganza lasts for 7 weeks of plays, musicals, theatre, dance and many other performances. However, this may be an event which you will want to attend with kids older than 7 as several performances have a minimum age requirement for attendance.
| | |
| --- | --- |
| Date: | 6 August to 20 September 2015 |
| Website: | |
Community Garden Festival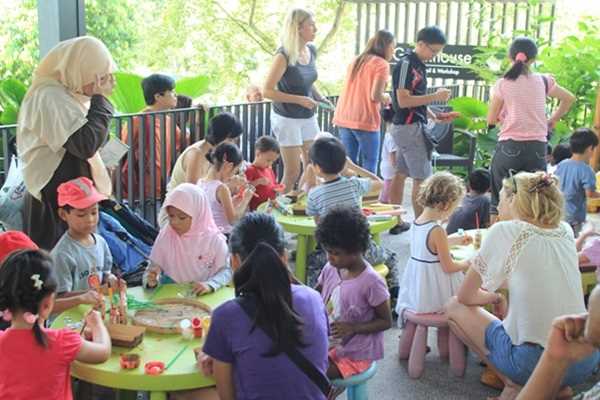 Celebrate SG50 at the inaugural Community Garden Festival at the HortPark over the 2 weekends of the September school holiday. The event celebrates the passion and experience of Singapore's gardeners through a series of activities for the whole family. From celebratory themed show gardens to gardening workshops, talks and demonstrations to guided tours. There's even a special evening concert on 5 Sep and a movie screening on 12 Sep. Admission is free.
Families for Life Celebrations 2015
Get ready for some thrilling rides, heart-stopping excitement and lots of family fun! This September, Families for Life Celebrations 2015 will take place at Universal Studios Singapore (USS). In addition to free entry to USS, there will also be skits, a bouncy castle and lots of other activities. 20,000 complimentary tickets will be available in family friendly sets of 6, 8 and 10. Admission is only those who have successfully balloted for the passes.
Panda Party at River Safari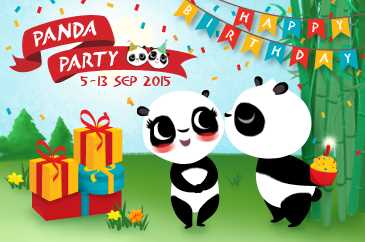 Join in the birthday celebrations of Jia Jia and Kai Kai this September. Highlights include Free admission for kids 7 & 8 years old, fun panda-stic activity booths, Panda Meet & Greet, Panda Birthday Treats and Discounts. Find out more about their holiday activities at the website.
| | |
| --- | --- |
| Date: | 5 to 13 September 2015 |
| Website: | |
Lee Kong Chian Natural History Museum Celebrates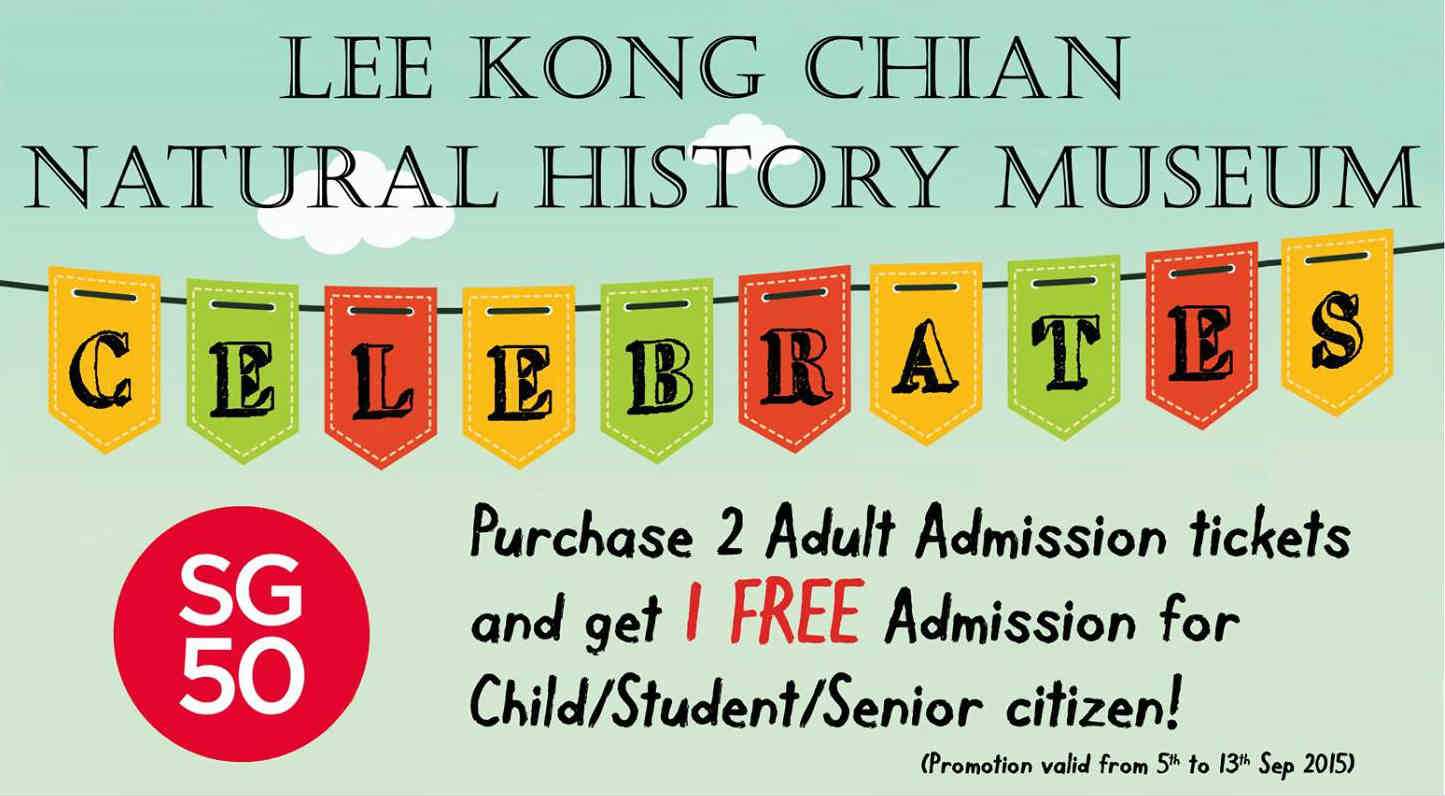 Bring your whole family to the Lee Kong Chian Natural History Museum this September holidays to learn and have fun at the same time. They are offering a special promotion this school holidays as well as activities and a contest to win prizes.
| | |
| --- | --- |
| Date: | 5 to 13 September 2015 |
| Website: | |
Sentosa FunFest 2015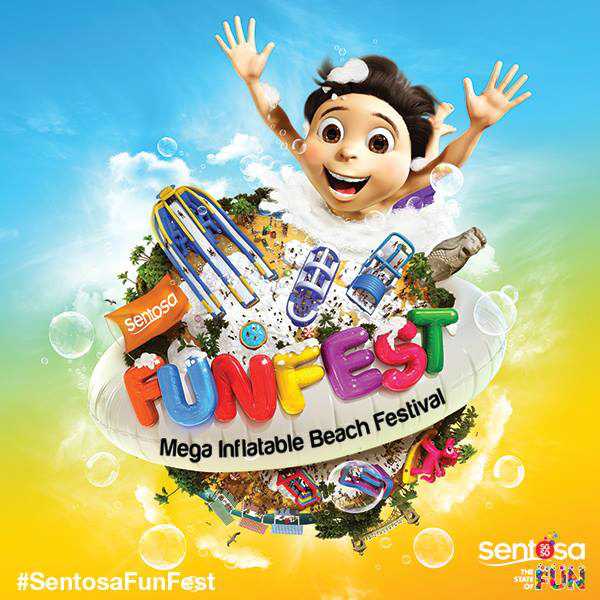 Siloso beach at Sentosa will play host to a Mega Inflatable Beach Festival. Bring your swimming costumes and get ready for a splashing good time as you slide down the 10 metre tall Trippo inflatable slide, play in the bubbling Foam Pools and plunge into the Bungee Run & Dunk.
| | |
| --- | --- |
| Date: | 6 to 13 September 2015 |
| Website: | |
Go for a Dining Experience!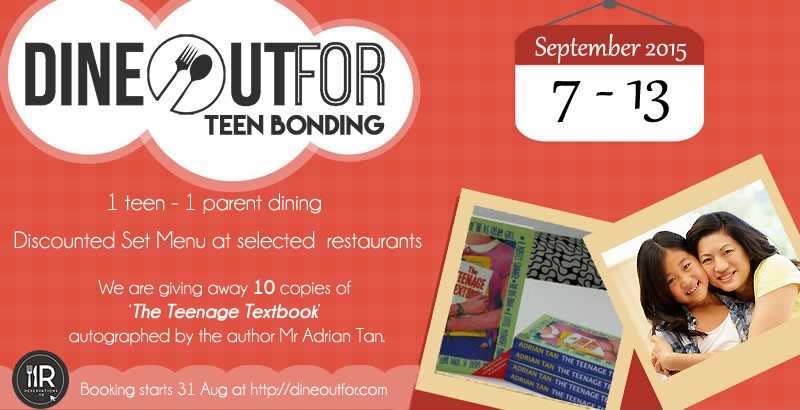 During the September school holidays, forge a closer bond with your teen over a meal at Dine Out For Teen Bonding, a teen (age 13 to 19 years old) and parent dining event, where the pair can dine at a list of curated restaurants at a discounted dinner menu set during the school holiday week. Booking starts on 31 August 2015.
| | |
| --- | --- |
| Date: | 7 to 13 September 2015 |
| Website: | |
Go for a Run!
Take advantage of the holidays to do something active as a family. There are quite few kid-friendly fun runs and walks, so sign up and put your best foot forward.
Run and Raisin' Run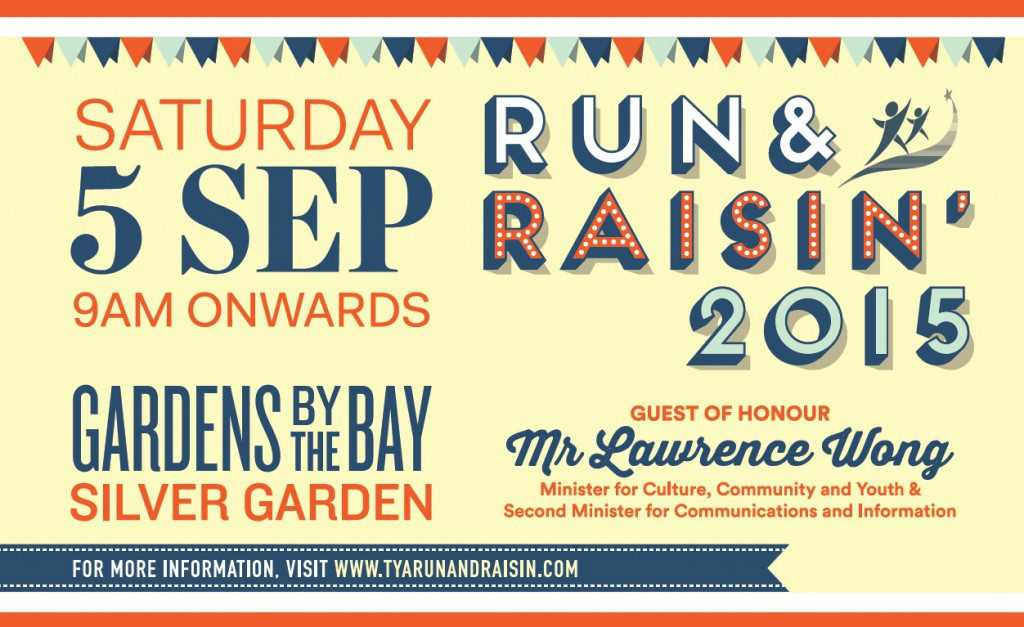 This annual charity run and carnival was started by TOUCH Young Arrows and will be held at Gardens by the Bay. Money raised at the event will go towards helping some 480 children and families under the programme. Join in the 2.5km Family Run, 5km Fun Run, 10km Competitive Run, or just come to the carnival and cheer the runners on.
| | |
| --- | --- |
| Date: | 5 September 2015 |
| Website: | |
Walk for Our Children

Join the Children's Society on a 3 km walkathon followed by a carnival and fringe activities at Palawan Beach, Sentosa.
| | |
| --- | --- |
| Date: | 6 September 2015 |
| Website: | |
POSB PAssion Run for Kids 2015

Run for a cause! Support the POSB PAssion Fund which reaches out to kids in our community through various initiatives such as the POSB PAssion KidsWrite Programme. Ther's something for everyone including a family walk, kids 800m and 1.2km fun runs, and men and women's 10km runs. A carnival and kids bazaar all add to the festive atmosphere.
| | |
| --- | --- |
| Date: | 13 September 2015 |
| Website: | |
SAFRA Celebration Run and Ride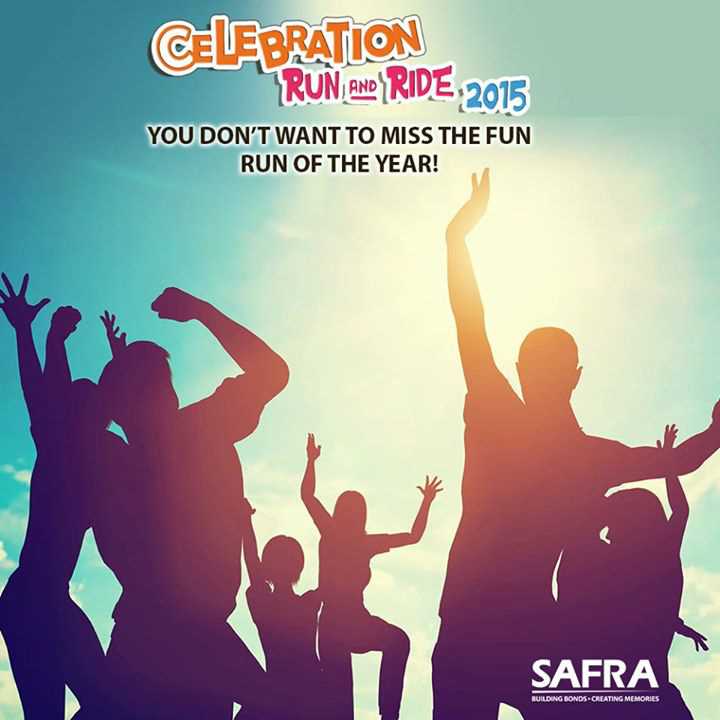 This year, to celebrate SG50 and SAF50, SAFRA's annual run will include rides! Held at Universal Studios, the run will include unlimited rides for participants as well as other fun events.
| | |
| --- | --- |
| Date: | 13 September 2015 |
| Website: | |
Celebrate the Arts
Take time out to appreciate the vibrant arts and culture scene in Singapore. Here is a list of family friendly plays, concerts and performances which you and your children will enjoy.
Roald Dahl's George's Marvellous Medicine

Recommended for ages 3 and above, this play is based on a Roald Dahl classic about a young boy named George and the surprising changes which occur in his family after he decides to mix up a new batch of medicine for his grandmother.
| | |
| --- | --- |
| Date: | 22 August to 6 September 2015 |
| Website: | |
Dr. Seuss' The Cat in the Hat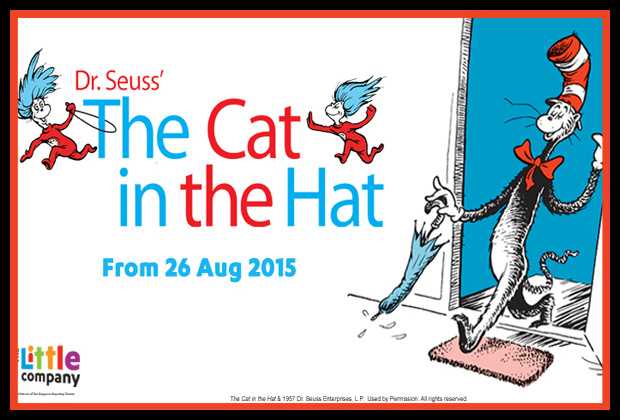 This play was developed by Britain's National Theatre and based on the well-loved book of the same name by Dr. Seuss. Presented in Singapore by the Little Company, it will appeal to children between the ages of 2 and 6.
The Cat in the Hat Holiday Drama Programme
Run by the Singapore Repertory Theatre (SRT), this week long drama camp features activities, games and songs built around the theme of the characters from Dr. Seuss' books such as The Cat in the Hat, Things 1 and 2, Fish as well as Sally and Dick. It culminates in a performance by your child and a visit to see the Little Company's production of "The Cat in the Hat".
| | |
| --- | --- |
| Date: | 7 to 11 September 2015 |
| Website: | |
Free the Voice, Fire the Imagination - ACT 3 Drama Academy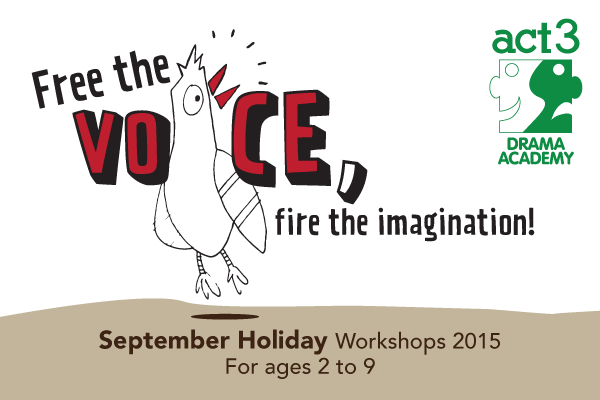 Join the ACT 3 Drama Academy September school holiday workshops specially created for kids aged 2 to 9 years old inspired by Mo Willems' books where they will be led in an experiential learning journey to be expressive, creative and confident.
Dora the Explorer LIVE! Search for the City of Lost Toys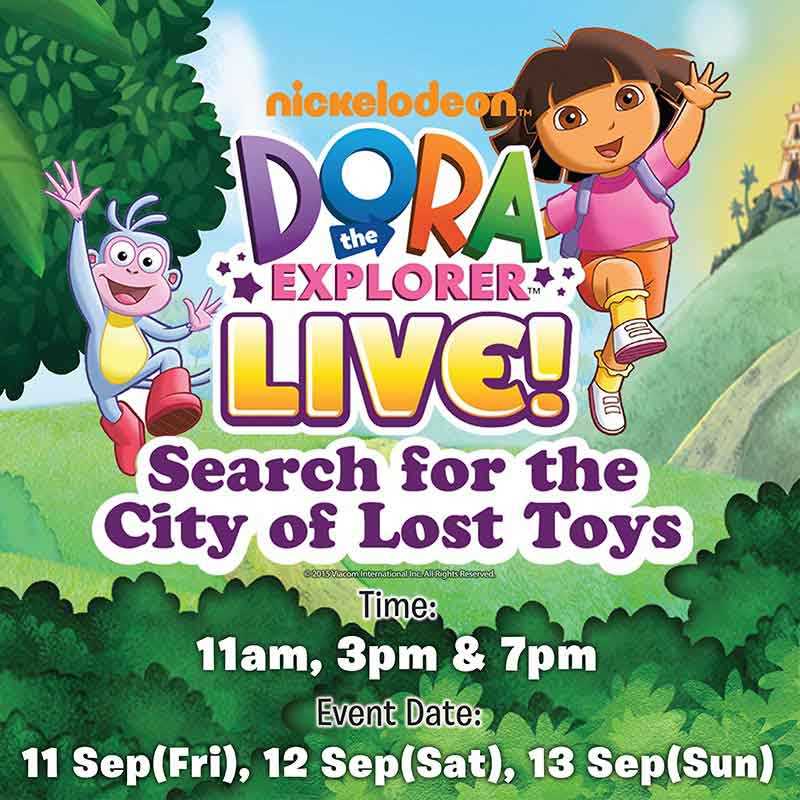 Join Nickelodeon's cheerful character Dora in a live and interactive musical adventure. Suitable for children aged 2 and above.
| | |
| --- | --- |
| Date: | 11 to 13 September 2015 |
| Website: | |
Concerts for Children: Jack and the Bean Stalk (SSO)
Best suited for children between the ages of 4 and 14, this concert story is based on Roald Dahl's "Revolting Rhyme" and features actors, puppets and a 60 foot bean stalk that rises out of the stage.
| | |
| --- | --- |
| Date: | 12 to 13 September 2015 |
| Website: | |
Hi-5 House of Dreams

Join the Hi-5 gang as they bring you through a musical production of song and dance in their land of dreams.
| | |
| --- | --- |
| Date: | 12 to 13 September 2015 |
| Website: | |
The Way Back Home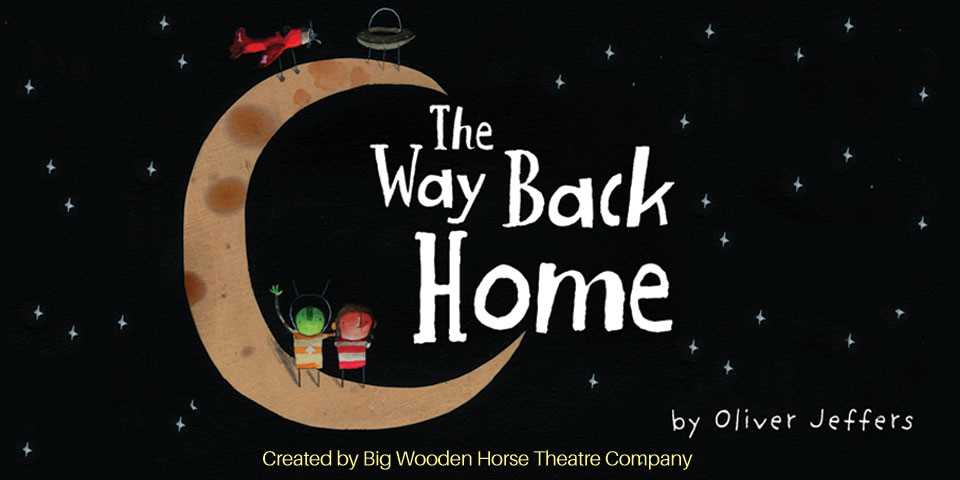 Take your children on an inter-galactic adventure in this theatre production about a boy who find a plane in his cupboard and embarks on a journey across space.
| | |
| --- | --- |
| Date: | 12 to 20 September 2015 |
| Website: | |
Esplanade Presents: Beautiful Sunday – Once Upon A Moon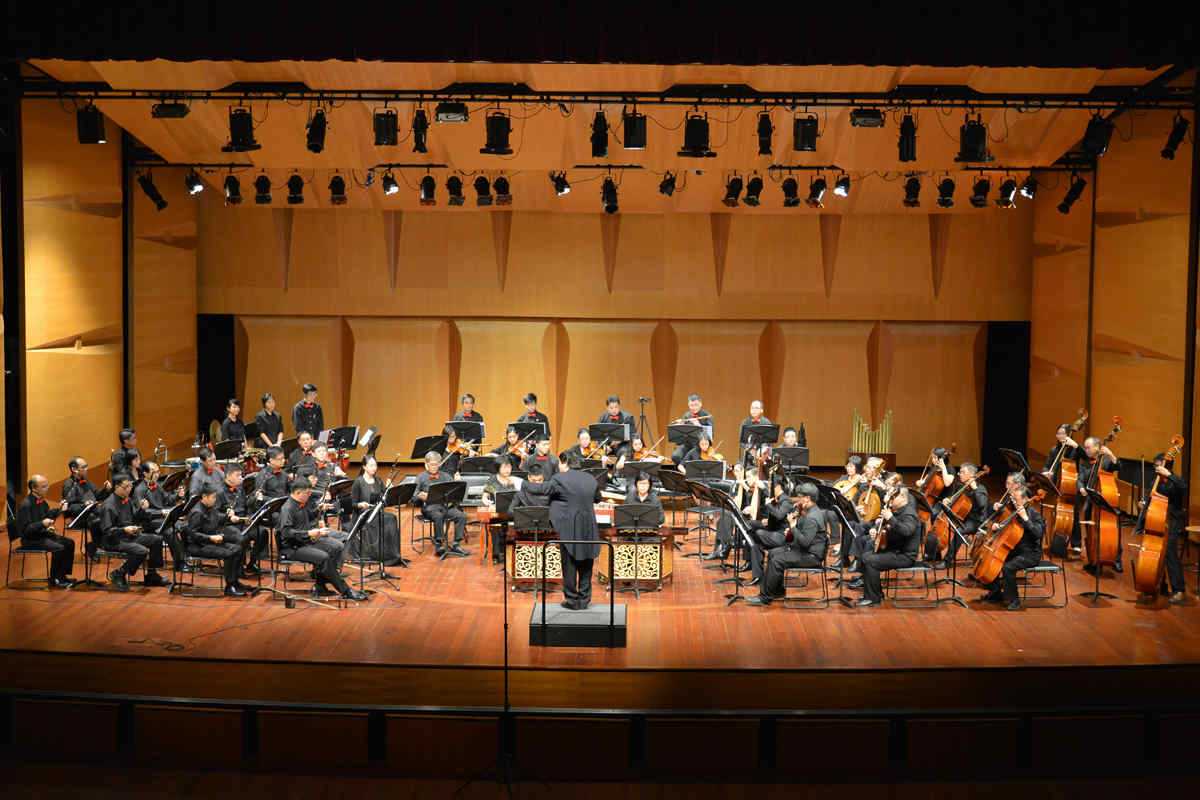 In celebration of the Mid-Autumn Festival, Braddell Heights Chinese Orchestra performs a series of moon-themed pieces, including the pensive yet mesmeric, The Moon on High; and the joyful double dizi concerto, A Perfect Reunion on a Full Moon Night. Admission is free.