Opening Hours:

8.30am - 6pm

Enquiry Hotline:

6269 3411
No childhood is complete without a visit to the zoo. Whether you are bringing your own children, or to satisfy your inner child, the award winning Singapore Zoo is well worth a visit.
The zoo has been sensitively designed to ensure that animals are housed in enclosures which are as natural and barrier-free as possible. In addition to the "official" residents of the zoo, you will often see migratory birds which have been attracted to this oasis of greenery walking around the zoo as well as free-roaming brown lemurs and white-faced Saki monkeys.
The Singapore Zoo occupies over 26 hectares of parkland in the Mandai rainforest and is home to more than 2,800 animals from close to 300 species. Travel on foot, or by tram through the different areas of the zoo which are themed to relate to the different habitats in the world which are the natural homes of the zoo's many animal species. Learn more about the animals in the zoo through the zoo's many exhibitions and shows.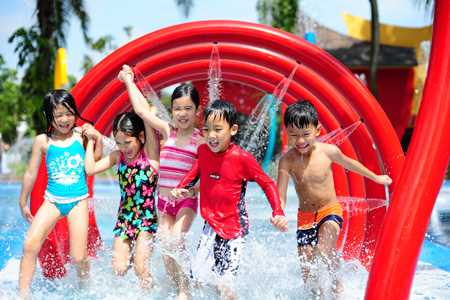 Don't forget to visit the Rainforest Kidzworld at the zoo. Children will enjoy watching the special Animal Friends Show, playing in the water play area and getting to learn about and spend time with the zoo's kid friendly animals such as the miniature Falabella ponies, goats and giant bunnies.