When it's grandparent day, fun is always a must. And when the grands are not up to getting on their feet for some outdoor fun, a little TV time on the comfy couch is a great idea! Not only does everyone get to snuggle up and relax, watching TV together with the grandparents , will open up lots of conversation topics for everyone.

With Netflix opening up a whole new world of programming, your options are almost limitless. Whether you want to catch a movie that tugs at the heart-strings, or watch teams navigate through heart-pumping obstacle courses is your jam, you will be spoilt for choice.

Here are five shows we've found on Netflix that will delight young and old alike.
Riverdance: The Animated Adventure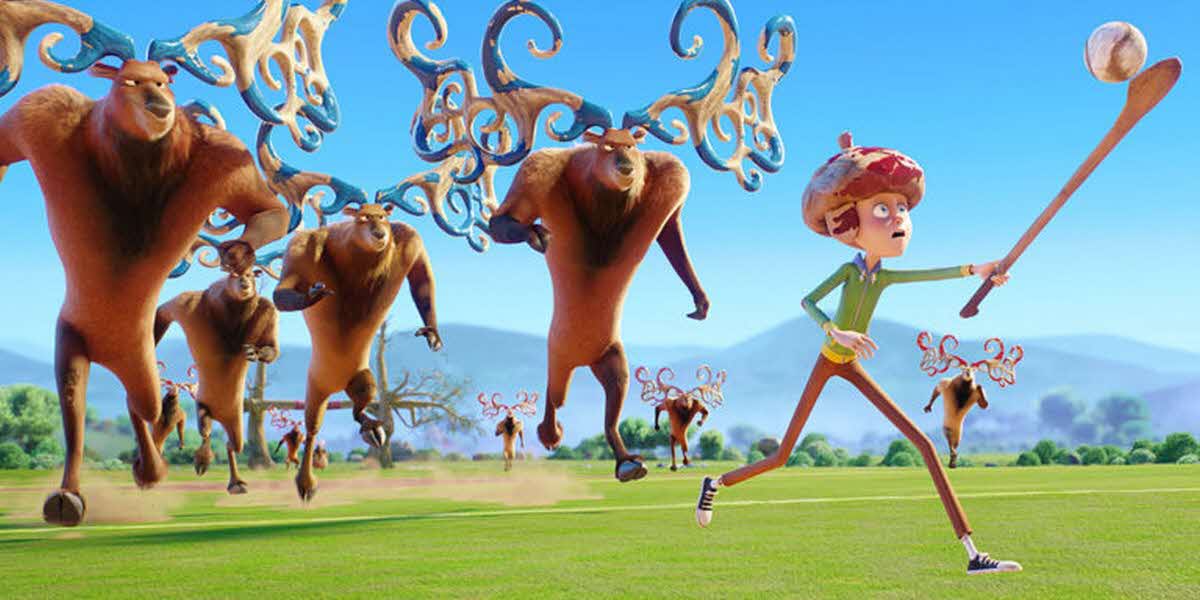 Image source: Netflix
This charming animated Netflix-exclusive feature is a poignant lesson for the little ones in dealing with the grief of a loved one. The story centres around a young Irish boy Keegan, who must learn to grapple with the loss of his beloved grandfather–who happens to be the lighthouse keeper and protector of the village from the huntsmen of the mythical realm of Megaloceros Giganteus inhabited by magical deer. Keegan embarks on a breathtaking journey with a friend, Moya, to discover what the riverdance truly is and how to bid goodbye to his beloved grandfather. Watching this with the grandparents will certainly be a very poignant experience, and you'll want to hug them extra tight to make the most of every moment spent with them now.

Image source: Netflix
Discover more about the world around you with your grands by your side, as you devour episode after episode of Brainchild. A series created by music genius Pharrell Williams, this refreshing science series presents concepts like germs, technology and neurology in the form of bite-sized and very relatable thought experiments. You'll be doing lots of learning while watching Brainchild alongside Grandma and Grandpa, who will be equally entertained!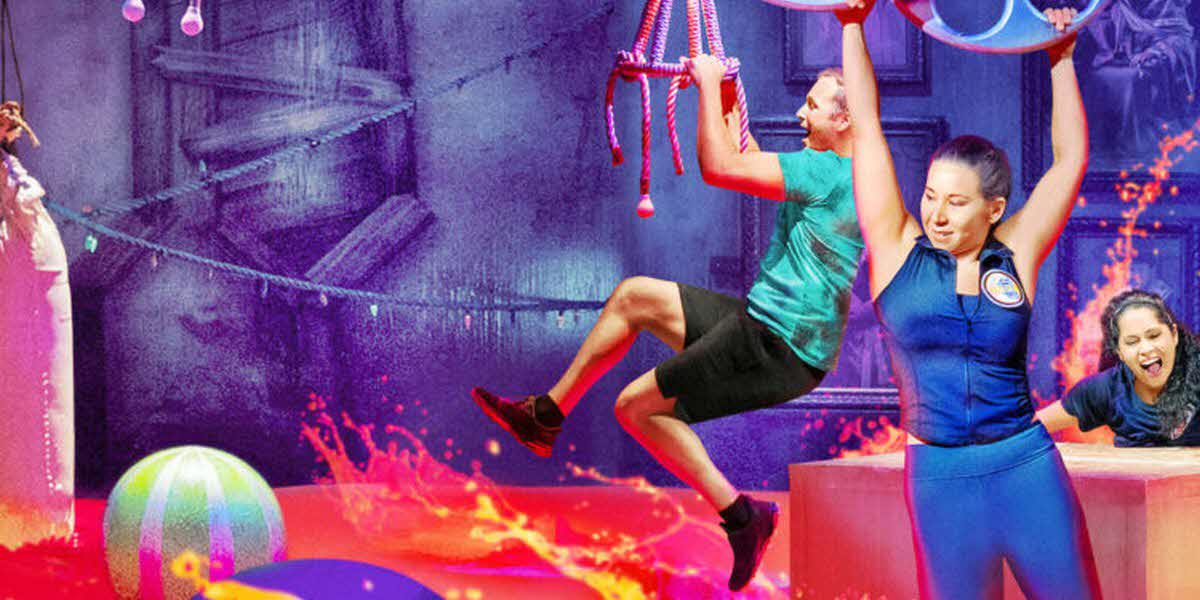 Image source: Netflix
The concept is exciting: giant game rooms flooded with lava and teams have to compete against each other in an obstacle-course style, to win $10,000. Teams have to hop, skip, jump, roll, swing–do anything to avoid falling into the lava, to make it to the other side. Every episode features a different set of themed game rooms to keep the excitement levels up, so far we've seen teams navigate creepy attics, slippery garages, flood basements and planetariums, and it's just the beginning! It sounds so simple but this thrilling game show is in its third season now, and a family favourite all over the world. Inject some adventure into your grands' lives with this rollicking show, guaranteed to keep everyone on the edge of your seats!
The Land before Time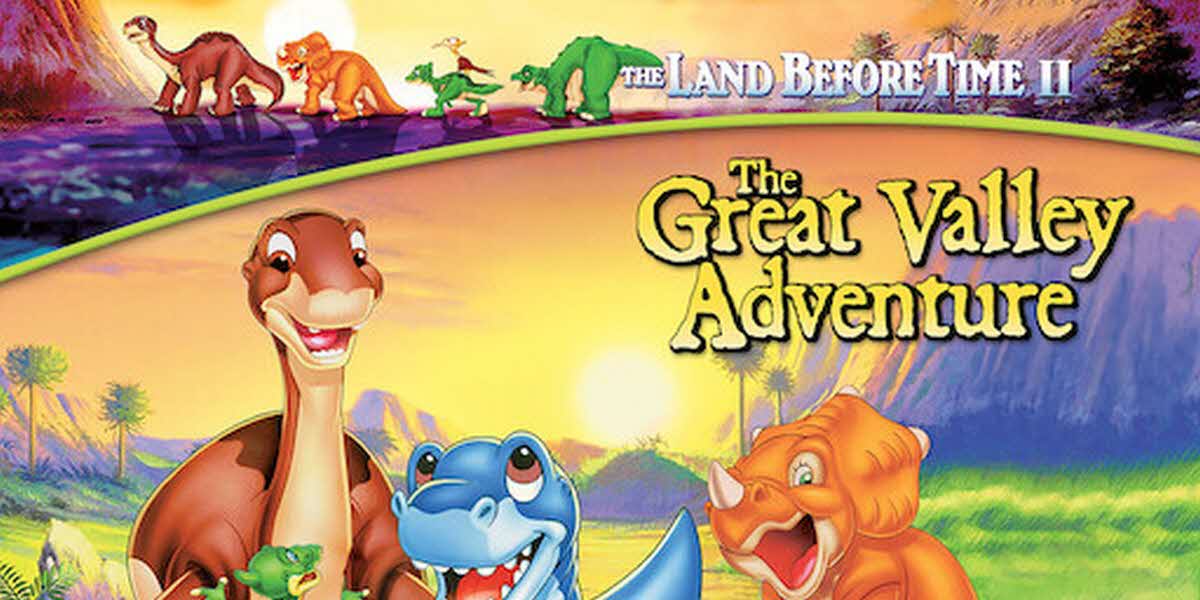 Image source: Netflix
The chances are, the grandparents would have watched the original incarnation of this animated movie with their own kids in the 1990s too. And these are perfect for dino-loving children today too! The movie series are now available on Netflix: The Land Before Time II: The Great Valley Adventure, The Land Before Time IX: Journey to Big Water and The Land Before Time X: The Great Longneck Migration. The movies chronicle the adventures of the adorable long-necked dinosaur, Littlefoot, and his pals, following them as they learn about life, friendships and family.
A Series of Unfortunate Events

Image source: Netflix
This brilliant adaptation from the bestselling book series, Lemony Snickert's A Series of Unfortunate Events, is a great series to watch with the grands. It is a dark and witty whodunnit, which follows the Baudelaire orphans and their quest to unravel the mystery of their parents' untimely demise. They are put up against their wicked guardian Count Olaf, who aims to get his hands on their inheritance and will do whatever it takes to get it. Even better, the kids can read the books together with the grands as they binge-watch the three seasons of this masterpiece, discussing the twists and turns with each other at every visit!