FFL Contributor, Andy Lee, shares with us the camping adventure his family embarked on at Pasir Ris Park and some camping tips for families who wish to have your own outdoor camping experience.
By Andy Lee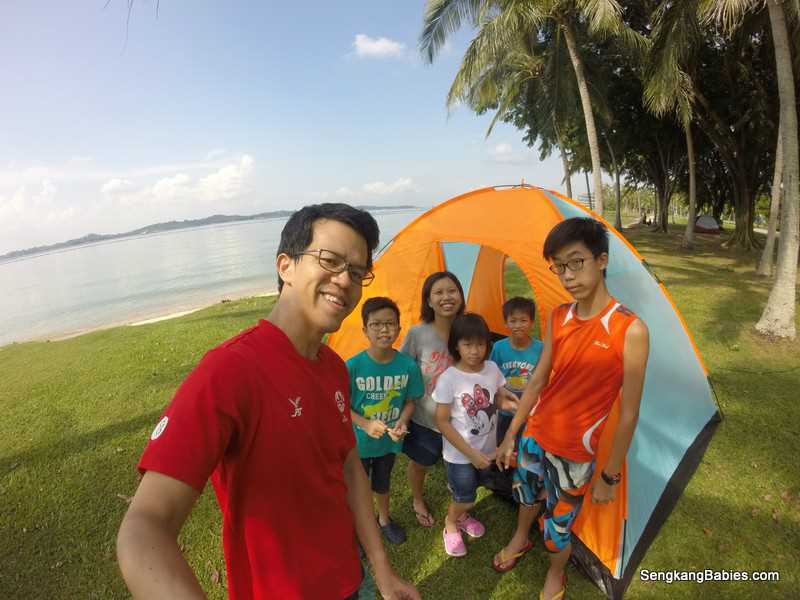 Camping In Singapore was a new milestone for us.

2D1N at Pasir Ris Park, and the packing activities started one night before.



As first timers, we did not want to forget something, so we brought everything out except the sink!

Camping site secured, goods unloaded. We got two bikes and a skateboard for our supply runs (water and snacks).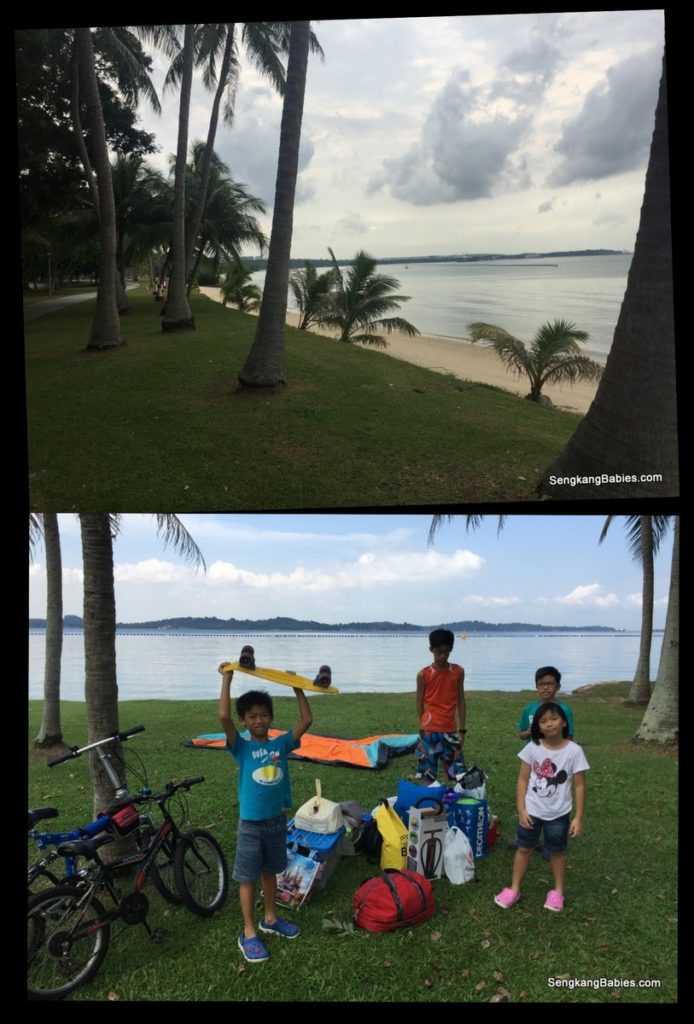 Do a quick sweep for debris or broken glass, ensure you are not under coconut tree's kill-zone!
Before we venture further, you need to register your camping interest at NParks website (and get the AXS receipt) beforehand. Registration is free.
Once you arrive in designated "Area 1", and identify your choice spot, proceed to setup camp.

1)Pull the four corner

2) Slide in the rods diagonally, more hands work faster.

3) The rods-intersection at the top (roof) will meet at 90 degrees, ensure a good knot so tent will not deform. We hold all four corners and bend the rods towards the ground (ready to be hammered in).

4) Knock the pins into the ground (with mallet or shoe) to secure the four corners. It can be windy and we do not want our tent to fly away.

5) Tata, our camping tent completed! The final step is to cover our roof with a "rain fly" shelter (blue colour), in case it rains.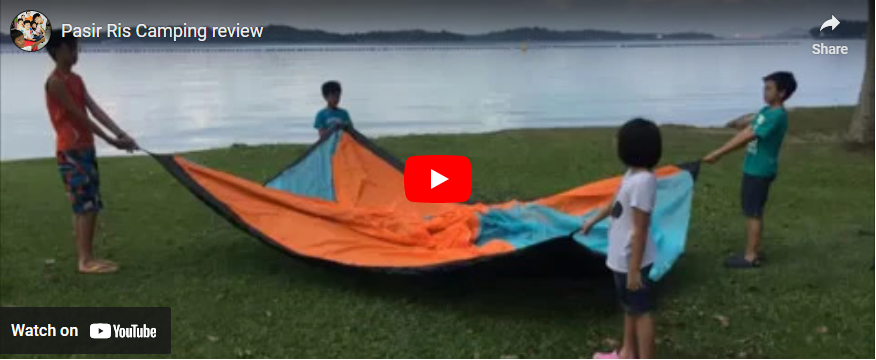 Read more about his family's camping adventure at Camping In Singapore, Pasir Ris Park.
Adapted from Sengkang Babies Camping In Singapore, Pasir Ris Park on 24 April 2017. Republished with permission.
​