The inaugural Car-Free Sunday SG on Sunday, 28 Feb 2016, turned pedestrian and cyclist friendly at the Central Business District and the Civic District. Our FFL Contributor, Andy Lee, shares the fun cycling adventure he and his family had at the event.
By Andy Lee
We want to join the next Car Free Sunday Singapore event! That very much sums up the fun that we had that Sunday morning.
After all, how often do we get to cycle under the F1 route, floating platform, Anderson Bridge, or even Singapore's Central Business District (CBD)?

Setting off at 6am was a struggle (getting the kids off their beds!), we drove towards Gardens by the Bay before cycling leisurely towards the Padang area.

Here's a video of Car Free Sunday Singapore, cycling from Gardens by the Bay to Padang
PGlmcmFtZSB3aWR0aD0iMTAwJSIgaGVpZ2h0PSIzMTUiIHNyYz0iaHR0cHM6Ly93d3cueW91dHViZS5jb20vZW1iZWQvSFFwVlYtYldNeWMiIGZyYW1lYm9yZGVyPSIwIj48L2lmcmFtZT4=
Before we reach the venue, you can already feel a sense of anticipation. Every jogger and cyclist around the area seemed to be heading in the same direction wishing to experience a car-free weekend.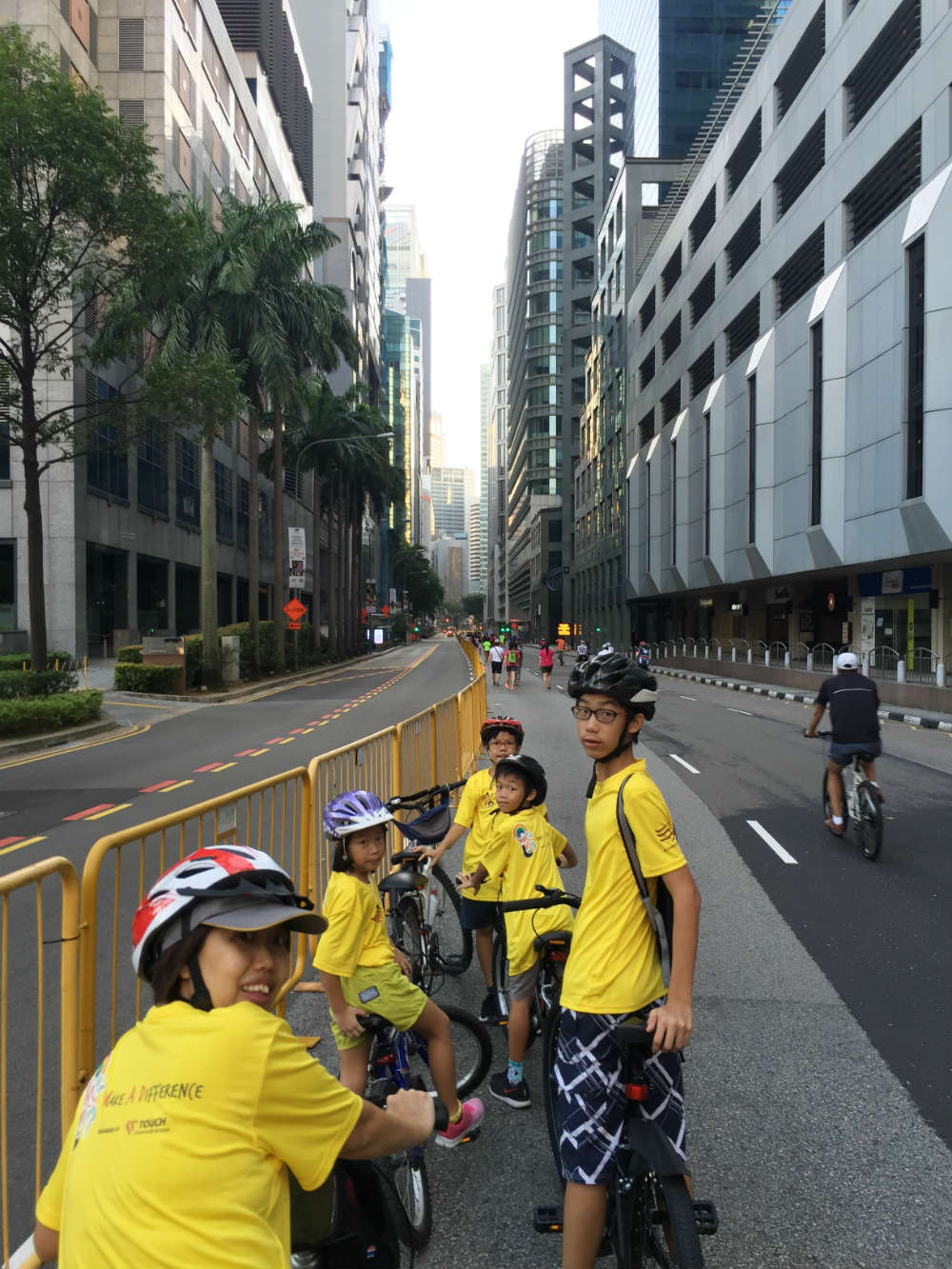 Our convoy of six bikes took us around the CBD, down Fullerton Road and Robinson Road, we could even stop in the middle for some selfie (safety first)! The kids would try to pedal faster to catch up with biker who has poodles in his basket!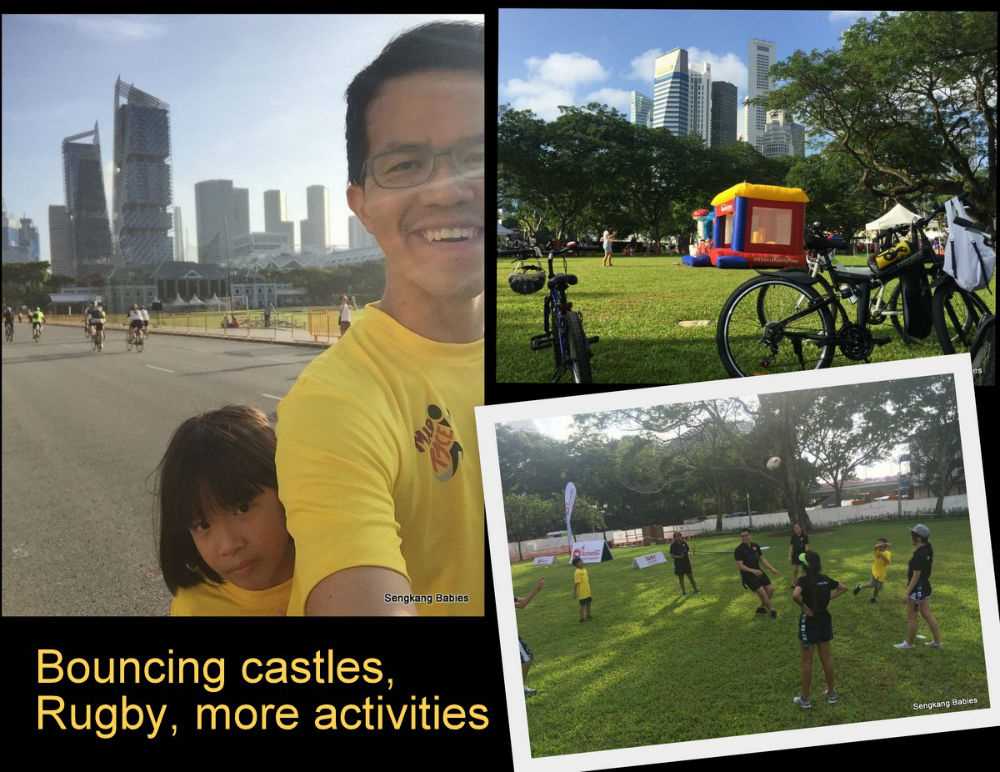 This is Singapore's first Car-Free Sunday, and we hope it will be extended indefinitely. It is a good avenue for families to do sports together.
Read and see more photos from the inaugural Car-Free Sunday Singapore event at http://sengkangbabies.com/sports/car-free-sunday-sg-is-cool.
Adapted from Sengkang Babies cycling adventure on Car-Free Sunday Singapore on 29 Feb 2016. Republished with permission.