If you thought that farmstays and countryside ramblings are activities that you had to leave Singapore to participate in, think again! For all our urban buzz, there are still corners of rustic charm to be explored here in Singapore.
Head up north to the farms at Kranji and Lim Chu Kang for farmstays, farm experiences, and nature walks–where the air feels fresher and the space feels wider. Indeed, for city-dwellers like ourselves, such experiences are truly soothing. Thank goodness for these little gems that exist here on our uber modern island home!
1. Kranji Gallop Farm Resort
For the ultimate rustic getaway, you'll want to book a farmstay at the Kranji Gallop Farm Resort for your family. Tucked away in a quiet corner of Singapore, you can truly let your inner woodland creature shine in your charming accommodation surrounded by veggie farms and the wide open countryside. You can visit the resort's very own vegetable farm to learn more about herb farming, check out the bird nest museum on the premises, feed some koi, do a spot of prawning, clamber freely all over the resort's rustic playground, or hop on various guided tours to one of the nearby farms for a day trip out.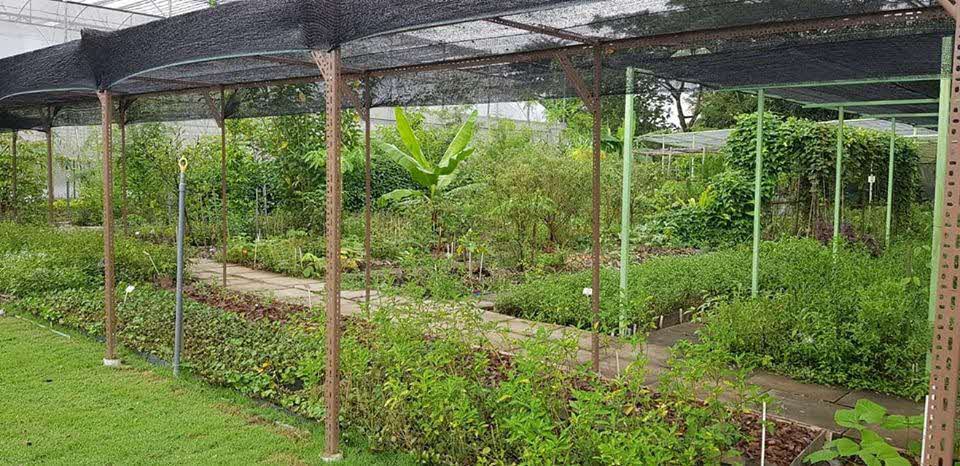 Image source: Gallopresort.com
2. Jurong Frog Farm
Here's one for the adventurous: a visit to a bullfrog farm! Jurong Frog Farm, which is now located in Lim Chu Kang, is Singapore's only heritage frog farm, with more than 30 years of history. Spend a day learning and seeing everything there is to know about American bullfrogs at the family-friendly farm, where you can explore the farm at your own pace or join a guided tour, feed and catch the frogs, and even try some of the fresh frog produce on weekends!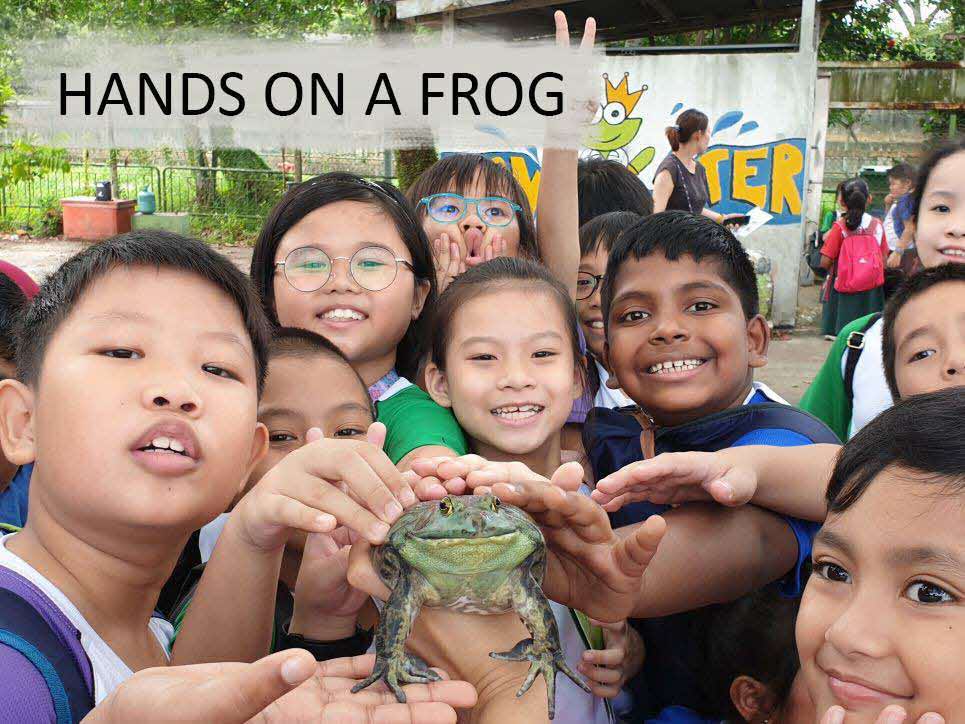 Image source: Jurongfrogfarm.com.sg
3. Hay Dairies
Singapore's one and only goat farm, Hay Dairies, is a popular destination for families. Children love to meet, pet and feed the goat, and watch the goats being milked! Take a free-and-easy tour around this family-run farm, and end your exploration with a lovely cold drink of freshly pasteurised goat milk in the milk barn.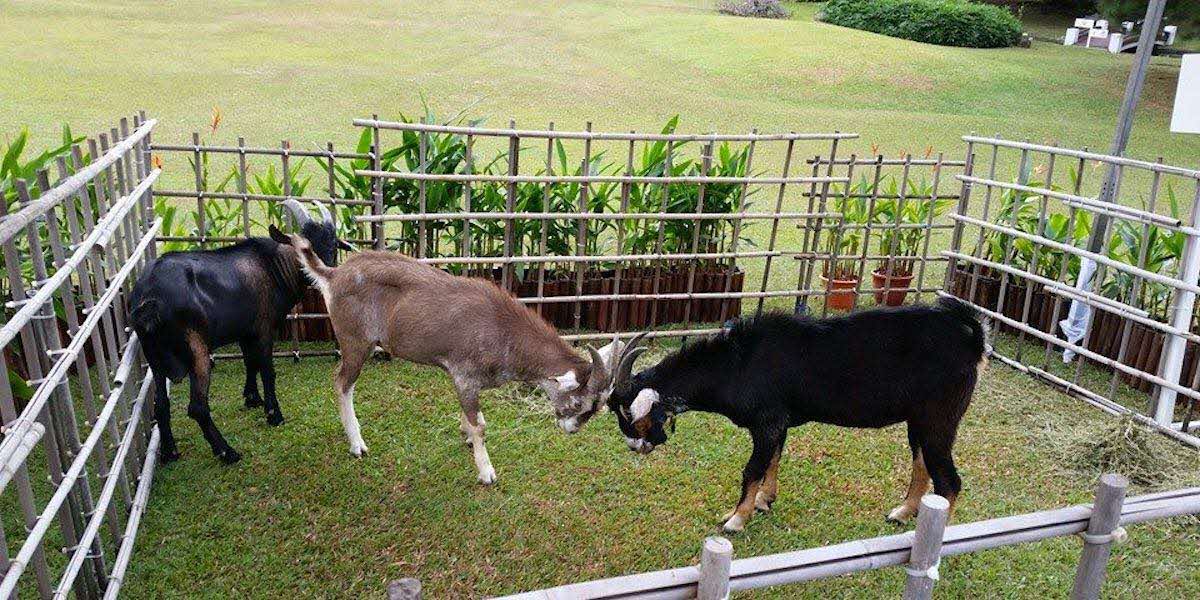 Image source: Hay Dairies Pure Goat Milk Facebook page
4. Bollywood Farms
A true must-visit in the Kranji countryside is Bollywood Farms, formerly known as Bollywood Veggies. The 10-acre plot is a sanctuary to lush edible greenery, away from the hustle of city life, and includes a vegetable farm, a food museum, a lotus pond, and tonnes of learning tours and experiences that range from paddy rice planting to farm-to-table cooking workshops to holiday camps. End off your farm sojourn with a tasty meal at Poison Ivy Bistro, made from organic ingredients from their very own land.

Image source: Cathay Organisation
5. Kranji Marshes
Put on your hiking boots and get ready to spend your day exploring the massive 56.8-hectare Kranji Marshes, one of Singapore's largest freshwater marshes with a teeming wetland ecosystem home to a myriad of flora and fauna. Become one with nature as you embark on your countryside ramble, savouring the vibrant diversity of bird calls, frog croaks and insect chirps. Do conserve your energy to make the climb up the 10.65-metre tall Raptor Tower for a stunning 360-degree panoramic view of the surrounding marshlands.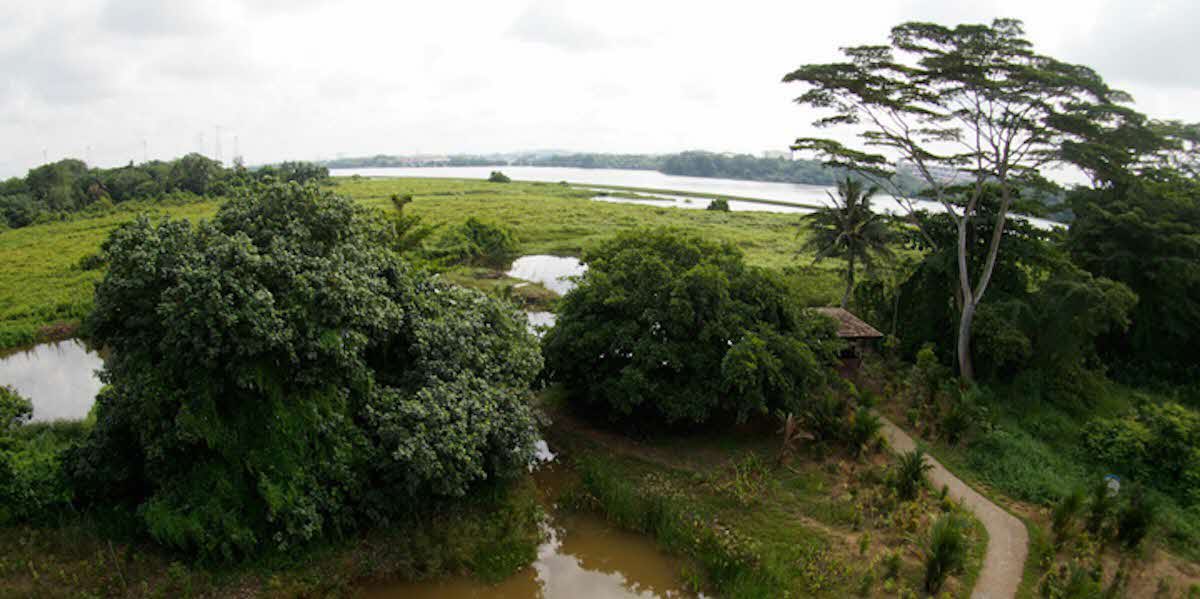 Image source: NParks.gov.sg