In between raising three young children, managing a business and teaching on an adjunct basis, how does multi-hyphenate mum, Elizabeth Wu, do it all while maintaining her sanity?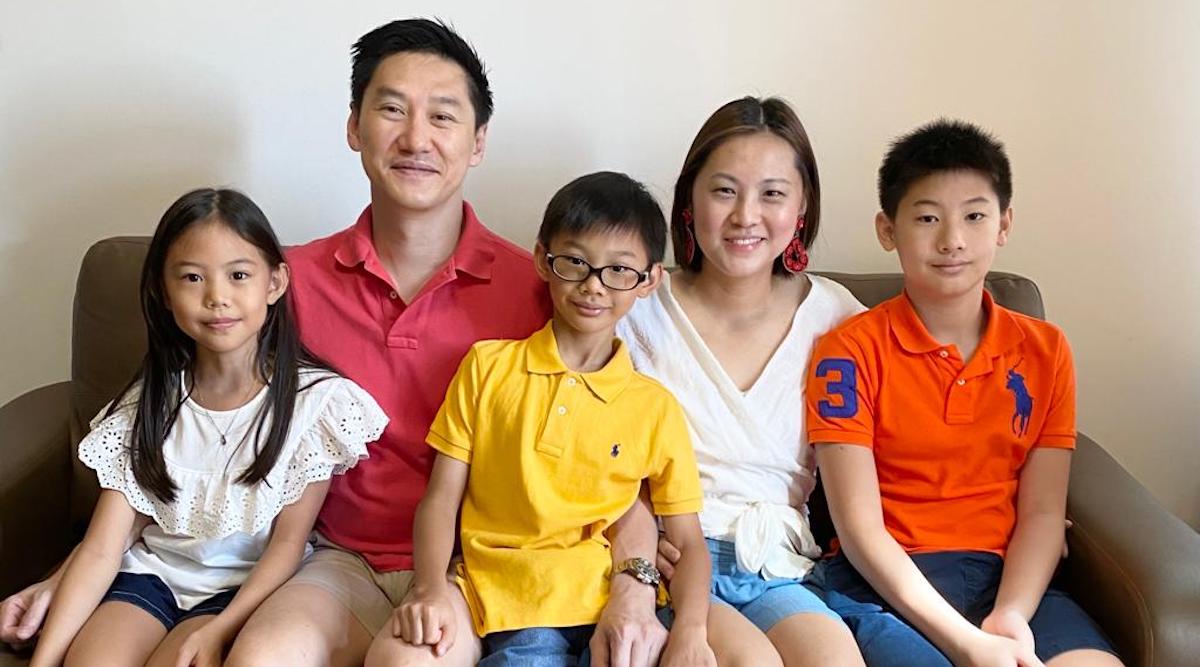 Aim for work-life integration
The magic formula—according to the Co-Founder of Trehaus and School Director of Trehaus School—is not in striking a work-life balance, but rather in trying to integrate family life as much as possible into the workspace.
"When my children were toddlers—aged three, two and one—I used to bring them to indoor playgrounds so I could work at the café while keeping my eye on them. This made me think—what if I could create a space that allows the integration of work and family life in a way that supports both?" recounts the passionate business owner.
Inspired by her own experiences, Elizabeth co-founded Trehaus in 2016, a co-working space for parents with access to child-minding services. This space has since pivoted to a full-fledged childcare with family-friendly facilities that include a family club, indoor playground, café and multi-purpose hall.
"Parents get to give their children hugs in between meetings and see what their children are up to during the day as opposed to a traditional day care setting," she shares, adding that there are now over 60 children, ranging from 18 months to six year olds, registered with Trehaus School.
Make time for bonding and conversations
Five years on, with all her children in Primary school, Elizabeth tries her best to maintain a close relationship with them whenever she can. She does this by carving out time out of her busy schedule, to find common and fun things to do as a family.
"Now that my children are older, no one wants to go out with mum!" she exclaims. "But we do live near a park, so we take walks as a family and go cycling together. I also strike up conversations with my children, like when I am driving them to places they need to go and at bedtime when I tuck them in at night."
Be willing to learn along the way
Even with two of her oldest on the cusp of teenagehood, this veteran mum still finds herself having to learn, unlearn and relearn how to parent because each new phase has its own challenges, she says.
Tap on your support network
Even with all the right parenting tools, Elizabeth concedes that parenting is not always an easy feat especially with her wearing so many hats. But to give credit where it's due, she has a strong support network to lean on whenever she needs help.
"Besides my helper who is an integral part of our family, I am also very grateful for my extremely supportive husband. He is truly an equal co-parent, an ever-present father, a great cook—basically our family's anchor. In fact, I can always tag him when I need support and he will just swoop in and help out!"
Having a growth mindset has been the only constant in Elizabeth's parenting journey—something she believes is an important compass for every parent looking to connect with their children. "As a parent for almost 13 years, I can't stress enough that every phase of parenting is new and every child is different. As parents, we must be prepared to grow along with our children," she advises.