Photos taken in collaboration with Ang Wei Ming
"Good job!" is a stock phrase I use often as a parent. "Well done!" was what I said when my first baby rolled over, crawled and took her first steps.
I celebrated all the firsts, all the growth... and later on, when she played her piano pieces well or scored full marks for her Chinese spelling, I would say: "Well done, I'm proud of you."
What we praise our children for reflects where our values lie. I began to ponder: was I only pleased with measurable milestones, academic achievement or grades and results?
What about the things that can't be measured, such as kindness, love, integrity and character? What about the intangibles? What was of true worth to me?
I started to evaluate myself and made it a point to praise my children when I caught them doing something positive.
"You were very kind and loving when you shared your pasta with your sister," or "You calmed down and told me what you wanted without shouting, well done!" or "You were very brave when you told me the truth."
There is a piece of writing I've seen on the Internet that says this:
"If a child lives with criticism, he learns to condemn.
If a child lives with encouragement, he learns confidence.
If a child lives with praise, he learns to appreciate."
In essence, the best way to parent is to model what we want to teach.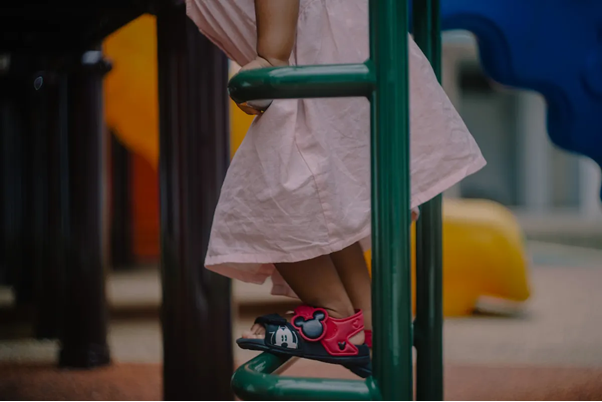 Image source: MarinaBaySands.com
Children are like sponges, and from a young age, they start to copy everything we do, things like learning to clap their hands, shaking to music or bringing food to their mouths.
Later, that may translate to them copying our mannerisms, stock phrases and even whether we react calmly or angrily when we face a problem.
I get angry sometimes when one of my kids talks back to me and criticises my actions, or starts to threaten me. Then I realise who they actually learn these bad habits from.
It feels like holding a mirror to my face. The good, bad, ugly, they absorb it all.
The power of modelling was brought home one night when I cooked beef stroganoff for dinner.
"Mummy! This the most awesome, delicious, and simply amazing meal you've ever cooked!" said the firstborn, giving me a hug.
I must have done something right after all.
Sophia Huang is a mother of three, copy editor and children's book author. She believes that children learn best through play and should spend as much time as possible outdoors. She is passionate about upcycling trash into toys for children and records her journey at Nature Playtime and Craftcycle For Kids on Facebook and Instagram.