As families in Singapore go, Ophelia Ang's family is a rare breed. She and her husband Jason are not only proud parents of a brood of four, but the close-knit family also live in the same household with Jason's parents.
This conforms to the findings of a 2015 survey of Singapore families. Three-gen households like Ophelia's form just 9% of total resident households here, a decline from 10% in 2000.
Says Ophelia, "While we lived on our own for a while, we eventually moved in with my in-laws. My husband is the only son, and we hold traditional Asian values close to our hearts, so there was always a tacit understanding that we would live with them someday."
Respecting and accommodating one another is key
It has been 10 years since the family of eight moved in to live together under the same roof. Reflecting on the experience, Ophelia shares, "My parents-in-law are very easy-going people, and I am also easy-going in nature. That's how we manage to get along so well for so long."
Even when it comes to potentially contentious areas like child discipline, the adult members of the family have learnt to accommodate each other. "My parents-in-law do not intervene because they respect my husband and I when we discipline the kids. My mum-in-law will speak to the children after that and counsel them about what they have done wrong. To me, that's a great help."
After a long stint as a stay-home mum to Caleb, 14, Chace, 13, Christopher, 10, and Clarisse, eight, Ophelia decided to switch gears and return to work three years ago. With her mum-in-law Betty holding the fort at home, she knew that she would have peace of mind as she embarked on a new career as a preschool educator.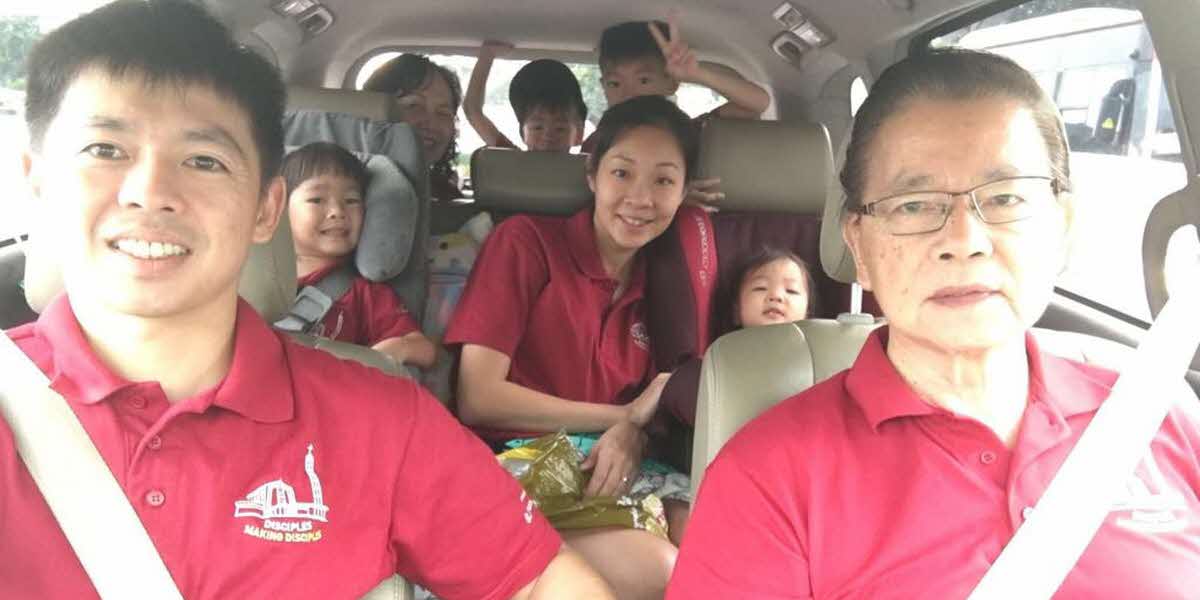 Reaping the rewards of an inter-gen family
There are several intangible benefits to living in an inter-gen household, in Ophelia's view. "It can be tough for my husband and I to spend enough time with each child if it's just the two of us, but with the grandparents in the picture, I find that there are more people in the family to love and care for the children," she points out.
Another advantage that Ophelia has found is that her kids have learnt how to treat and show respect to the elders in the family. For example, the children would make it a point to greet their grandparents when they come home from school or help their Ye Ye or Nai Nai navigate the challenges of modern technology when the need arises. On weekends, the entire family, along with Jason's sister and her family, would congregate and have dinner together, further strengthening the ties of love and kinship within the family.
When asked to share what they like most about living with their grandparents, the grandkids express that: "Ye Ye and Nai Nai will listen attentively and patiently to us when we share our stories with them. When we do well, they are encouraging and happy for us."
As for the grands Victor and Betty, they cherish the opportunity to watch their grandkids grow up, and the chance to create strong bonds with the younger gen and share the values they hold dear.
Their wise advice to maintain peace and harmony in the family? "We believe that the older generation must lead by example and practise the values of respect, love, forgiveness and care for one another."
If you're a grandparent who is keen to build strong relationships with the younger members of your family, do consider signing up for Families for Life's Triple P grandparenting programme.