Most couples put a lot of time and effort into preparing for their wedding day, but how many give any thought to preparing for their lifelong union? Being married requires effort. Good communication, commitment and compromise are essential for a happy relationship and marriage.

"Happy marriages are based on mutual respect, where both the husband and wife support and affirm each other in all areas of their lives together. This gives the marriage a firm foundation, and the couple a strong motivation to cope with the competing demands of work and raising a family," says Jessie Koh, senior psychotherapist at Eagles Mediation & Counselling Centre (EMCC).

Marriage preparation programmes help couples build this foundation, and understand the values they need as an individual and as a couple to build a future together, say marriage counsellors. In fact, the best time to attend such a course is as early as when you and your partner have begun discussing marriage.
Marriage 101
Marriage preparation courses teach couples the best ways to deal with most of the important marital issues. Topics include financial management, getting along with the in-laws, conflict resolution and sexual intimacy, among other things.

Conducted by family service centres and counselling centres, a typical programme lasts between eight and 16 hours across one, or several sessions, depending on the content.

One such marriage preparation course is "The Story of Us", conducted by Care Corner Counselling Centre. It provides couples with the skills and knowledge they need for effective communication and conflict resolution. This helps couples establish meaningful relationships, while keeping mutual expectations, differing personalities and spousal roles in mind.
Lessons in Communication and Conflict Resolution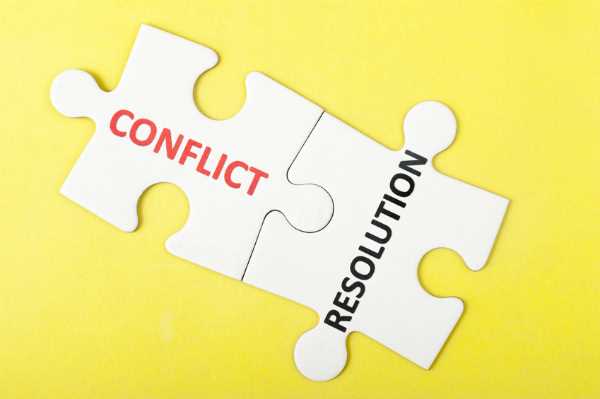 Better communication and conflict resolution are top concerns among married couples, says Cindy Loh, a counsellor at Care Corner Counselling Centre. Some problems may stem from beliefs like "she just does not understand me" or "he is so protective of his mother". If unresolved, these can lead to a relationship breakdown.

While a clear –cut resolution may not always be possible in every conflict, it's vital that couples agree on what they disagree on and not let resentment fester, adds Jessie of EMCC.

Conflict resolution is one of the topics tackled in Care Corner Counselling Centre's "The Story of Us" workshop, where couples are taught to recognise each other's fight cycles by identifying how each responds in the fight, as well as any underlying issues.

So, if one spouse tends to raise their voice or talk harshly during an argument, they will be told how to express themselves in less hurtful ways. Couples are also taught to give each other a time out during an argument to avoid escalating their anger and to wait until they have calmed down before finding a resolution together. Finally, they learn the language of apology – to address the issue at fault rather than attack the person and to empathise by putting themselves in the other's shoes.
Managing Expectations
Care Corner Counselling Centre's marriage preparation course also includes a Taylor-Johnson Temperament Analysis, which provides a comprehensive evaluation of the personalities of the couples and helps them better understand themselves, each other and the relationship. "A good understanding of the spouse-to-be can help shape realistic expectations and encourage more open communication between the pair," Cindy points out.

Jessie from EMCC adds that one of the most common issues couples have trouble coping with is the management of expectations. "A couple brings into a marriage differing opinions and expectations, and these can have a wide-ranging impact on issues, from the most trivial, such as leaving the toilet seat up, to life-changing decisions like whether to have children or to live with the in-laws."

EMCC's "Beyond I Do" marriage preparation programme provides a systematic framework for couples to gain insight into their respective strengths and weaknesses as individuals and as a couple. It also includes a personality assessment to evaluate individual traits and a relationship assessment on individual traits in relation to their spousal traits.

There have been couples who postponed their wedding plans after attending the programme, as they needed more time to work through certain issues before starting a life together, says Jessie.

"The sessions are instrumental in highlighting differences which the couple may not be aware of prior to the programme. Long-standing differences may lead to a situation where the couple is constantly at odds with each other, and conflict may escalate if steps are not taken to resolve this breakdown in communication," she adds.
Newly Weds Can Benefit Too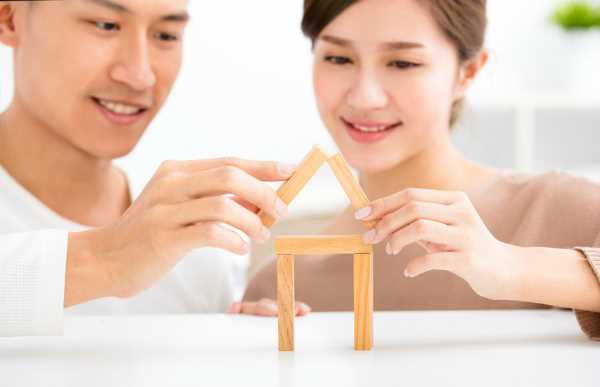 While pre-marriage preparation courses help set you up for a happy and satisfying marriage, they are also helpful for couples in the first or second year of marriage.

Brandon Goh and Lim Ming-Yee, both 29, attended the course two months after they wed. Says Ming-Yee: "The couple assessment rated us as average. It said that we should not have any major issues because our expectations of each other are similar and the gaps are not too hard to close, which is very reassuring."

Depending on the couple's preferences, the workshop can take place in a group or a private couple session. While private couple sessions are more personalized, group sessions span across two sessions of four hours each over structured topics.

The group workshops also include brainstorming activities and sharing sessions between the coupes or gender groups. This can be stimulating and inspiring as the attendees can pick up skills from other couples during the sessions. Additional individual couple sessions can be arranged for those in group sessions, to continue dealing with the couple's or an individual's own specific issues.

Most marriage preparation programmes take just eight hours. It's a simple investment for you and your spouse to prepare yourselves for a lifetime of marriage.

What Couples Say
Three couples share how marriage preparation programmes strengthened their relationships.
Gary Goh, 30, infocomm specialist and Ang Kai Fen, 29, social worker. Engaged for 15 months and planning to get married in January next year. Attended Care Corner Counselling Centre's "The Story of Us" marriage preparation workshop in January this year.
As a social worker, Kai Fen is only too aware of the challenges that come can up in a marriage. That's why she felt it was necessary for her and Gary to attend a marriage preparation workshop before they got married. "We both felt it was a good opportunity for us to clarify each other's marital expectations, foresee possible obstacles and learn how to deal with problems," she says.

Like every other couple, Kai Fen and Gary's relationship is not without its challenges. But they say they're lucky because they make a conscious effort to constantly communicate their differences. Whenever there is something that they are not happy about, they will always share their feelings with each other truthfully, especially after a fight – something that, during the course, they discovered is important to any good relationship.

"The programme also brought to our awareness certain things that we know but have never verbalized, like how both of us differ in the way we approach and handle certain issues. This is probably due to our different temperaments – he's quiet, while I'm more outgoing. But while we are aware of our differences, we feel that we complement each other," says Kai Fen.

So it's a good thing that they agree on the big decisions like marital expectations, financial planning and management, as well as children and parenting. While they will let nature take its course on having children, both agree that they have to be financially stable before they decide to have kids. They also agree that they have to contribute to their family unit financially and share the household chores.

The workshop opened Gary's eyes to the fact that his role as a husband is not only about taking care of the family, "but also about being involved in a process where both parties share the same goals and work hard together towards building a good marriage and family."
Zulkifli Amin, 30, and Yasmin Munro, 28, both librarians. Married for six months, attended the "Bersama Mu…Marriage of A Lifetime" marriage preparation course for Muslim couples in August last year, before they got married.

Even when they were still dating, both Zulkifli and Yasmin were already committed to preparing themselves for marriage. Says Yasmin: "I feel that marriage preparation programmes are a good 'reality check' for a couple about to marry, as it helps them manage their expectations. This is also a good time for the couple to seriously consider whether they want to spend the rest of their lives together."

Having dated for more than five years before they got married, they already had an understanding of some aspects of marital expectations. "We are pretty relaxed about financial planning and management. We do share the household bills equally but, at the same time, there is a bit of give and take. For example, he drives me around and pays for the maintenance of his car and parking, while I cook and take care of the grocery shopping," Yasmin shares.

However, the more time they spent together, the more they realized how different they are and that they both have flaws that can lead to miscommunication, says Zulkifli.

"But we learn to give and take. The course further reinforced this. During the sharing sessions, Yasmin and I discussed the various aspects of our lives, from religion to financial stability. We are now more open with sharing our thoughts as well as discussing solutions to our weaknesses. Ultimately, it helps us develop as individuals and a couple so that we can enjoy a harmonious life together," he adds.

For Yasmin, the best take-away has got to be this: No matter how in love you are with someone, you still have to make a continuous effort for the marriage to work. She says: "I realized that you cannot be self-centred in a marriage. During a conflict, one person has to set aside his or her pride and ego, and treat the other fairly."
Lim Ming-Yee, environmental products originator, and Brandon Goh, , capital markets banker, both 29. Married for nine months, attended Eagles Mediation & Counselling Centre's "Beyond I Do" marriage preparation programme in March this year after getting married.

Even though Brandon was sceptical about marriage preparation programmes, he was interested to know what they could offer him and his wife, Ming-Yee. He was the one who suggested that they sign up for the course.

His decision couldn't have come at a better time because they were both experiencing huge changes in their lives. They had recently relocated to Singapore after living for a few years in London, and had just got married. Now, they are living with Brandon's parents while waiting for their new apartment to be ready. "These changes, coupled with work stress and the lack of time with each other and our families, have resulted in many arguments between us," says Ming-Yee.
Although they'd already been married for two months when they started the programme, they figured it was "better late than never" to seek marriage enrichment. "We were having difficulties agreeing on the purchase of our first home. This issue provided us with a real-life working example to practice our conflict resolution skills during the programme," says Brandon.

Ming-Yee adds: "In fact, going through the programme a few months after we were married was really beneficial, as we were able to share and relate our problems as newlyweds to the facilitator."
After the programme, the couple say their marriage expectations have become a lot more realistic. Says Ming-Yee: "We had difficulties finding quality time for just the two of us because of our busy schedules. The sharing sessions with the facilitator helped us focus on our issues as a couple and find the best solutions for them".
Going the Distance
Here are some tips to help you choose a programme that best suits your needs as a couple:
Shop around: Programmes may differ in terms of the topics covered, as well as duration, location and cost. You can choose a couples-only session if you are more comfortable sharing in private, or a group session, which can be stimulating and inspiring as you get to share experiences and knowledge with other couples. You can find out more about the programmes from ROM.

Decide together: Once you have all the information you need from the respective organisations, discuss which course works for both of you.