It was a match made in virtual heaven. Almost 13 years ago, teenagers Jamie Tan and Teo Ke Jie found romance via the popular multiplayer role-playing game MapleStory.
It wasn't the most conventional start for many relationships. More than that, neither of the two youths had thought they would last beyond a few months. But time – a decade to be specific – would prove them wrong.
On 14 February 2019, their 10th year anniversary, Ke jie decided to put a ring on it during a staycation.
"The proposal was a pretty intimate affair with some of our close friends and family. I was not expecting it," says Jamie, now 27 and a social media influencer.
Holding a pandemic wedding
Less than a year later however, the wedding planning process became a few notches tricker, no thanks to Covid-19.
"Venues are running on lower capacity. Also, everyone has to wear masks and sit further apart," says Jamie, who previously considered holding the nuptials in late 2020.
But the undaunted couple is still counting on the happy occasion to happen by the end of this year or early 2022.
Jamie and Ke Jie have taken the pandemic-related restrictions in stride, preferring not to stress out over a whittled guestlist or have a rigid deadline for the event.
"We will either limit wedding guests to our must-invites or have separate sessions for friends and family," says Jamie, whose elderly parents and in-laws are equally relaxed and rolling with the punches.
"We were initially already planning an intimate wedding, so there isn't too much of an issue there. They are just happy for our engagement," she says.
Partners for life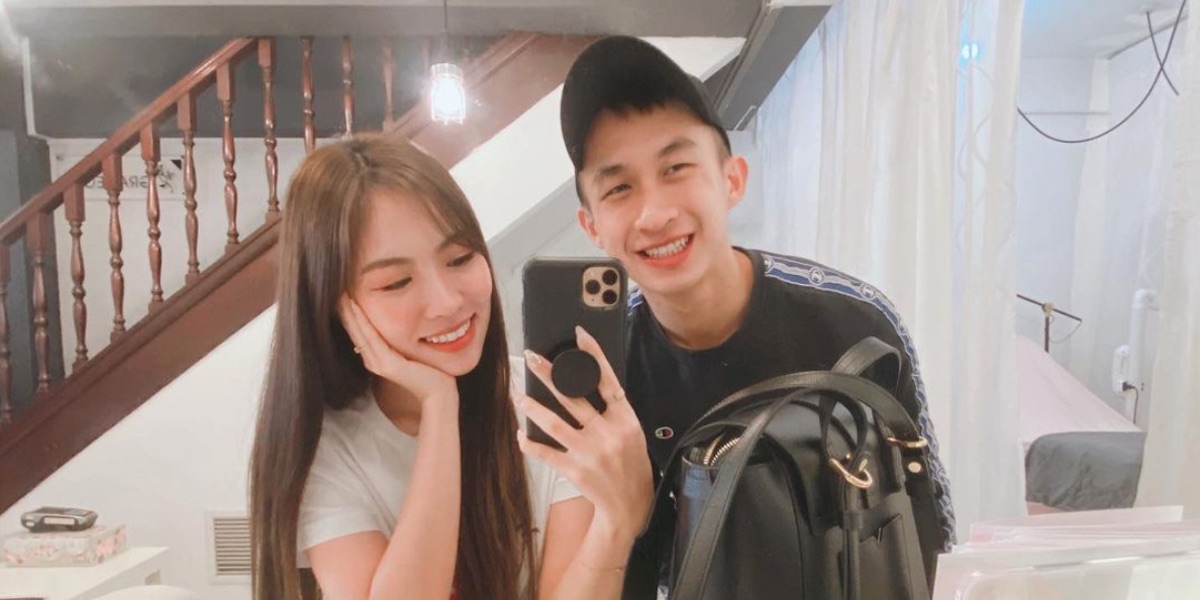 Image source: Jamie
When asked about the secret behind their long and stable relationship, Jamie was modest. "I think having similar hobbies and values help. He's also a very patient and easy-going person!" she said of her 30-year-old fiancé working in the private equity real estate industry.
The homebodies no longer play MapleStory together but they both enjoy watching anime and talking about, you guessed it, video games.
Probe a little deeper however, and she reveals just how she knew he was the one she wanted to spend a lifetime with. "It's a feeling of comfort. As cheesy as it sounds, he just feels like home."
And while Covid-19 has been an unwelcome surprise, the long-time couple isn't waiting for a miraculous reprieve. "Marriage symbolises our commitment and that we are responsible to and for each other. Pandemic or not, this is the path we know we want to take."