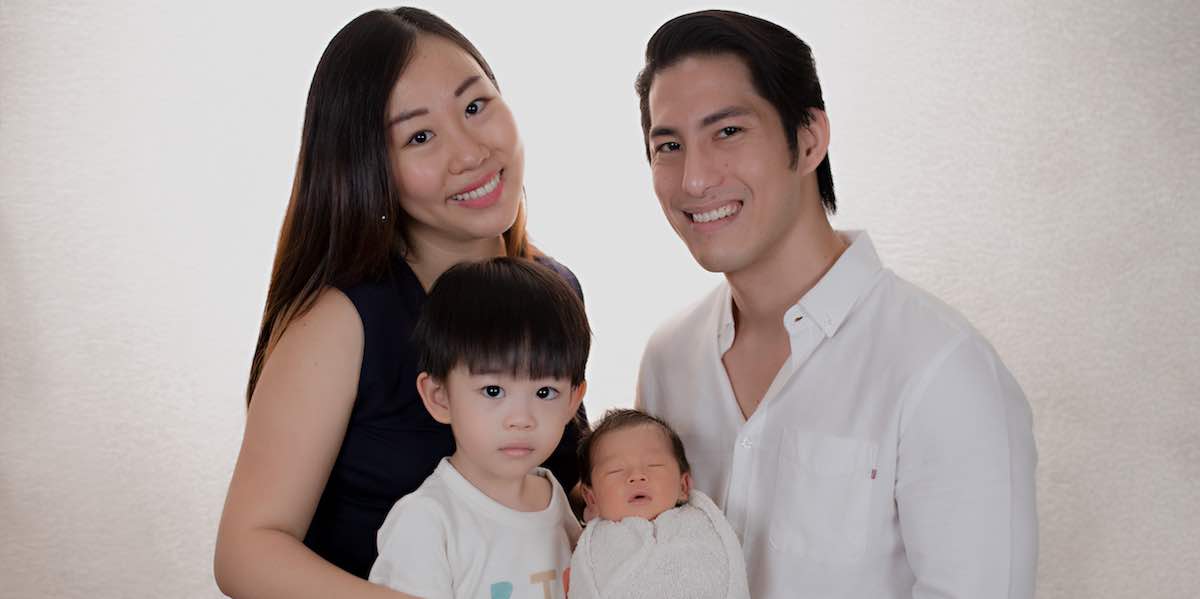 As one of Singapore's top financial lifestyle bloggers, Dawn Cher, more popularly known as SGBudgetBabe, is known for her savviness with money.

With an independent streak and discipline that is rarely found among youths, she managed to save $20,000 on a fresh graduate's pay back in 2014—it was also the topic of the blog post that shot her to Internet fame.

Almost seven years on now, Dawn is now in her 30s and the proud mother of two little boys—the younger one was born just recently in July. Gone are the days where she could maximise household savings, since everyone knows just how costly it can be raising tiny humans. But Dawn isn't fretting, for she has successfully carried her penchant for prudence over to parenthood and family financial planning comes more naturally for her.

"My approach is still the same: save more and spend less whenever possible and spend only on what's important. But I've found myself being more relaxed towards paying for convenience, like taxi rides and grocery deliveries, when I need to because free time almost doesn't exist anymore" she says.
Her guilty pleasures
But like every parent, Dawn is susceptible to treating her children to occasional toys and books. "Is that what becoming a parent does to you?" she jests in laughter.

While Dawn doesn't stinge on these things, she is mindful of not succumbing to big brand names, preferring to go with a low-cost diaper bag (that works just as well) and even alternatives for Montessori toys, which are usually priced at a premium.

"It took quite a bit of searching but they do exist! Another tip is to buy secondhand toys and books. I get a lot of good stuff that way. Some are even brand new because the seller's child doesn't even like the toy!" says Dawn.

The same principle of valuing quality over price or prestige applies even to necessities like formula milk and preschool, stresses Dawn who opts for a formula milk that is half the price of one that is of a more recognisable brand.

"You have to study the product or service being offered to determine whether the price is largely due to marketing or whether you're paying for quality. Many formula brands are priced at more than $50 for a standard-size tin and they give lots of [unnecessary] freebies when you buy a bundle," she explains—Dawn even wrote a blog post about this after a hefty amount of research.
Passing on good values
This mummy hopes her influence will rub off on her children in time. For her older son Nate who turns three this year, Dawn and her husband have started to teach him to deposit spare change into a piggy bank. Dawn's next goal is to explain why they choose certain brands over others at the supermarket.

More importantly though, amidst widespread consumerism and social media invasion, Dawn is mindful of avoiding FOMO (slang for fear of missing out) and always leading by example. "Only buy what you need," she emphatically states, "Most of the time, children don't really need much. My elder son can be very happy with $1 toys."

But she's quick to add a disclaimer, "Nate is still too young for me to claim any success. Ask me again in a few years' time!"