The last time I shaved my hair was 2 decades ago during the National Service days. Believing that a shaved head would add additional years to my physical appearance and attracting unsolicited giggles and glares from strangers and friends, the thought of being spotted with the hairstyle is unimaginable and mind boggling. I told myself that I could even donate more or sign up as an event volunteer if I wanted to do more.
However, when I thought about the little fighters who are bravely battling the biggest fight of their lives, I repeatedly asked myself "Does it (being bald) really matter?" Of course, it matters! But my adventurous and civic mindedness nature spoke louder and I was convinced after a few rounds of self-talk.

Cancer is no stranger to me after having a sad brush with the disease on 2 occasions. Stomach cancer took away my grandfather when I was 21. Being the caregiver during our childhood days, we were affectionately close to him. Hence, it was a painful ordeal to see him slowly withering to a bag of bones in the last few months of his final journey. In 2016, my ex-neighbour lost a 2-year battle with lung cancer. He was only 30 year-old then and left behind a wife and a young child. Cancer has no respect for race, age or ethnicity. It can happen to any living being and the devastating effects on physical, social and mental well-being are no less to a child than to an adult.

In its 16th year running, the Hair for Hope is Children's Cancer Foundation's signature fundraising event. Beside garnering financial support to provide a suite of critical services for its beneficiaries (children with cancers and their families), the foundation believes the symbolic gesture of shaving bald could help to create awareness of childhood cancer in Singapore, build a community of support for children with cancer and their families and can exemplify the point that it is normal to be bald. With 5,507 shavees and $3.4 million raised in 2017 as compared to 9 shavees and $2,000 raised in its inception event in 2003, the numbers speak for themselves on the significance and the extent of public support over these years.

From Day 1 of signing up, my eldest child pleaded with me not to shave my head bald each time I brought up the topic. All the coaxing and rationalising that it was for a good cause did not go down well with her. On the event day, she cried during the entire 5 minutes while witnessing her Papa going through the ceremonial shave on the stage. I had always asked about her concern on my decision to go bald and it wasn't until after the event that she shared wholeheartedly. During the bed time, she said with a stoned face "Papa, people will laugh at you when you are botak (bald) and I don't want that." I didn't think much of bald people when I was a young kid much less at laughing at them. In fact, a head full of colours would catch my attention more than a shiny one. Nevertheless, I tried to rationalise again that it was for a good cause. I even tried my luck and asked if she would ever attempt to shave for charity. She replied with a resounding "NO". I rest my case.
The second child learnt from our helper that the green shampoo in the toilet would help to restore the hair back to its original length overnight. The next morning, when she saw me, she asked "Why are you still botak?" I replied that the recommended shampoo has expired and lost its power.
The youngest child is the most loveable one. In this picture, she tried to summon her magic to help my hair grow. I told her she need to train harder and try again next year after the same event.

For each shavee, it would take at least 3 months to restore their crowning glory. However, for the children who are undergoing active treatment or recovered from cancers, they may have to cope with long term side effects and require life time medication. Hence, the support from the community is important to provide continuing care to these children. Below is an extract of a child undergoing cancer treatment.
"My cancer journey had been so tough with so many ups and downs, but the encouragement along the journey, the friendship, the love and care, all helped me to overcome everything, especially my fears. Today, I may have some concern about a relapse but I am not afraid of facing any upcoming obstacle. I have realised that life is fragile and now I make full use of everyday like tomorrow is the last." Xinyi, CCF Beneficiary.
If you are keen to find out more about the Children's Cancer Foundation, please visit https://www.hairforhope.org.sg.
Chin Hock
"In our limited life, few things truly matter. Family is one of them"
---
为慈善落发
从报名 "慈善落发"的第一天开始,我的长女便恳求我不要剃光头发。
活动当天,她目睹她我在台上剃光头仪式,整整哭了5分钟。活动后她向我宣布冷战至到当天睡觉前的一刻,她气呼呼地道"爸爸,当你秃头的时候,别人们会嘲笑你,我不想那样。"
回想我儿时,我并没有对那些秃头的人有任何想法。事实上,一个七彩缤纷,眼花缭乱的发型反而更会引起我的注意,而不是一个发亮的光头。尽管如此,我还是试图再次向她讲道理,我甚至试探我的运气,问她是否会尝试为慈善剃光头发。她斩钉戴铁回答说"不"。
第二个孩子从我们的女佣那儿听说,厕所里那瓶绿色洗发水有助头迅速发恢复到原来的长度。第二天早上,当她看到我的光头时便问道:"你为什么还是光头?"我回答说推荐的洗发水已经过期并失去了功效。
最可爱的是家中最小的孩子。在这张照片中,她试图用魔法来帮助我的头发长出来。我告诉她,她需要更加努力地训练,并在明年活动之后再次式法。
头发需要大概3个月就会长出来。然而,对于正在接受积极治疗或从癌症中康复的儿童,他们可能不得不应对药物长期副作用并需要终身服药。因此,社区的支持对于为这些儿童提供持续护理非常重要。我们每个人都能尽一份力帮助这些小勇士们。
如果想了解有关儿童癌症基金会的更多信息,可上网https://www.hairforhope.org.sg查询。
The Chinese version of the article was also published in Lianhe Wanbao Forum 31 Aug 2018.
Learn more about Our FFL Contributor Tan Chin Hock:
Tan Chin Hock is a bit of an adrenaline junkie - a former commando, no less! He is dedicated to empowering and advocating for strong families. With his passion for self-care and healthy living, he leads by example and encourages others to prioritize their family relationships. Through his social enterprise, he aims to inspire and uplift the less resourced communities through photography. Join Chin Hock as he combines his unique experiences and unwavering commitment to promote the importance of strong families and making a positive impact in today's world.
Read more of Tan Chin Hock's articles here.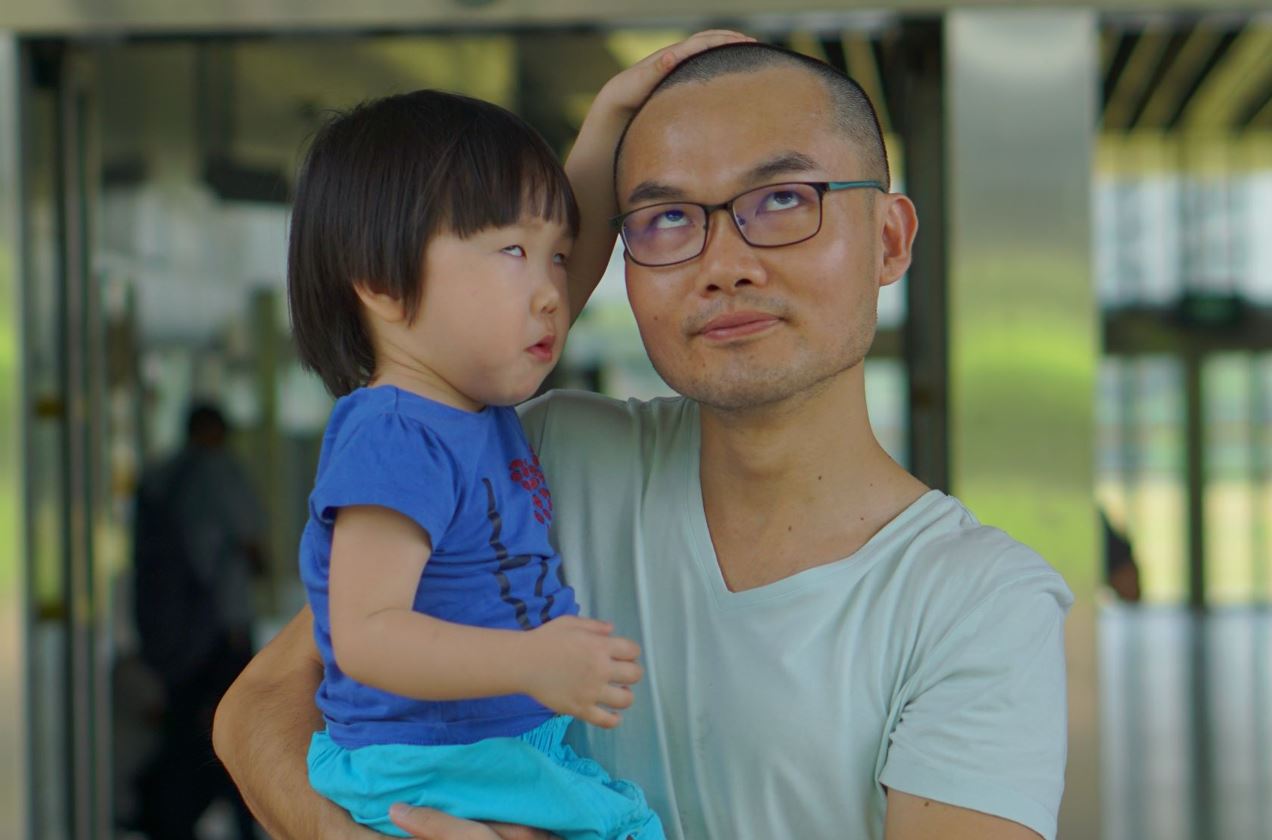 Social Media Links:
https://www.tiktok.com/@tanchinhocksg
https://facebook.com/tanchinhocksg