Photo Credit: Joanna Portilla
It has been nearly three years since Joanna Portilla's family last visited her husband's mother in Colombia in 2018. There was a window in late 2019, but between waiting for their son's PSLE results and preparing for the start of secondary school, they decided to give it a miss.
"It was really the wrong move," the 50-year-old laughingly lamented. No thanks to the COVID-19 pandemic unexpectedly taking the world by storm the following year, family visits to South America are now Mission Impossible. Fate, clearly, was not on their side.
Joanna's Spanish husband, Olger, also 50, has family residing in Colombia. With thousands of miles between them, his concern for his elderly mother was only assuaged by the fact that his three sisters were in Colombia to take care of her.
Thankfully, having WhatsApp and Facebook made keeping in touch possible. Age has not deterred even the 88-year-old matriarch from learning how to make face-to-face video calls or sending a text in their thriving family groupchat.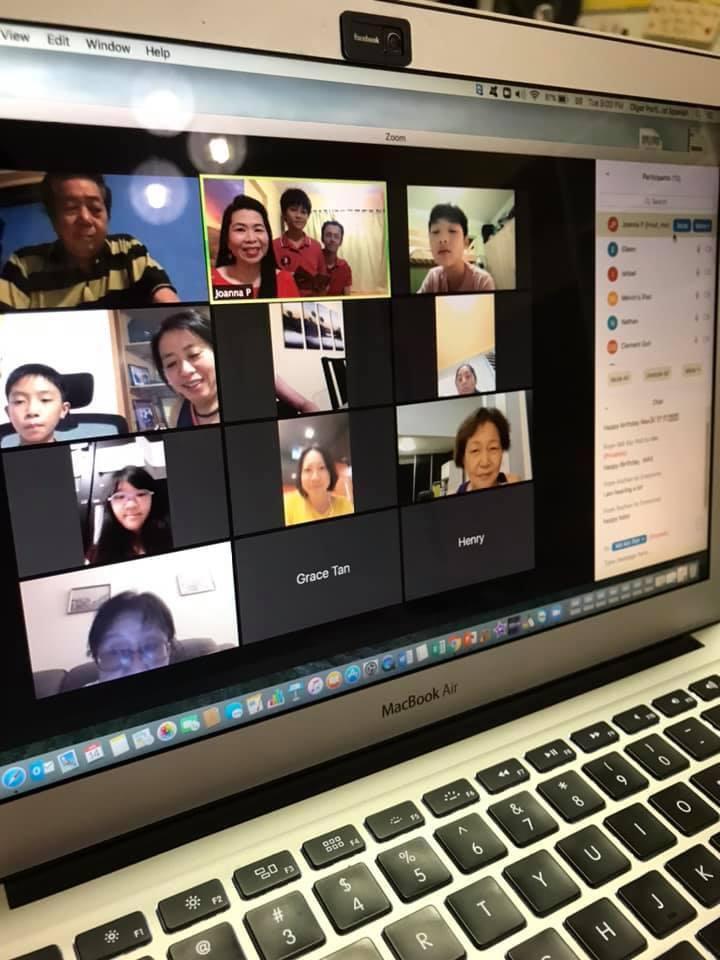 Photo Credit: Joanna Portilla
"She's quite savvy in that sense," Joanna proudly remarked. Indeed, her mother-in-law even owns a Facebook account that she uses to keep up with the pictures that her family regularly posts.
Think mouth-watering, succulent Chinese dumplings and innovative local recipes like "prata sausage rolls". Joanna also frequently roped her son, Max, in to cook together.
Although COVID-19 posed challenges to transnational families like Joanna's, many like hers tapped on technology to overcome otherwise insurmountable geographical distances. Like Joanna herself says, "Thanks to technology, we are brought closer."
The Portillas' School of Life
But the Portillas did not just grow closer to their relatives overseas. The family of three bonded intimately during circuit breaker too. Evening Netflix movies were now a luxury they could afford. They even welcomed a new companion to the household – a brand-new indoor gym equipment set for family workouts.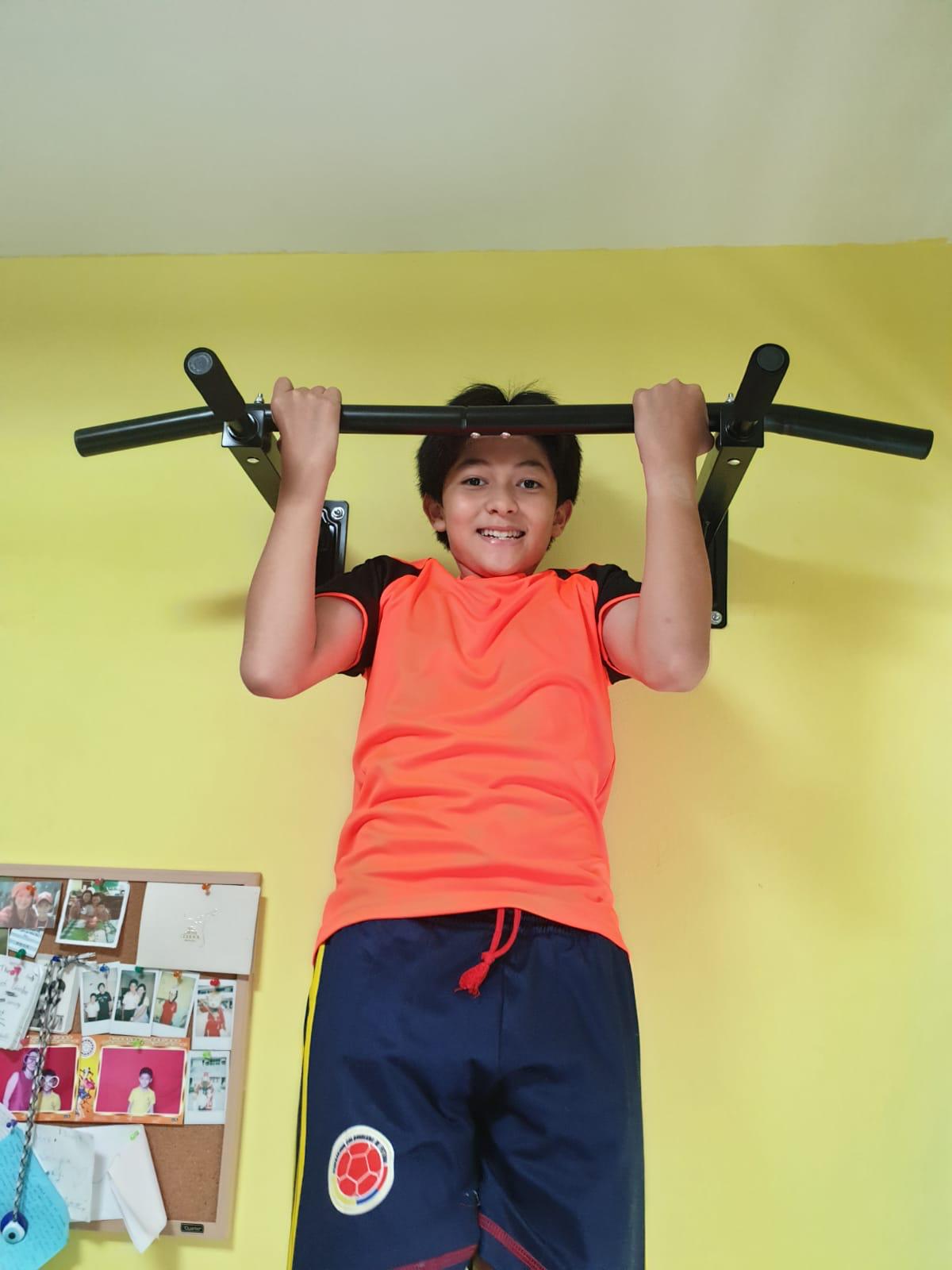 Photo Credit: Joanna Portilla
However, the quality time freed up for the family was not reserved solely for entertainment. With a mother who is a social entrepreneur actively involved in community education and a father working as a Spanish teacher at a local school, 14-year-old Max had his fair share of life lessons on top of his regular school lessons.
"We're a very small family and you're the only child!" Joanna remembers telling her son in one of their evening sessions on the couch.
Both parents seized the opportunity to talk to their son about more profound matters of life in case they ever caught the virus and he was left to fend for himself.
"You never know what tomorrow brings," she continued. "You may be well and happy right now, and you know, anything can just happen. We always believe in cherishing the moment."