I seldom talk or write about him as he was seemingly a quiet and untouchable figure. Until recent years, we can connect more and engage deeper in our conversations. I started to get to know him better. This is my tribute to a soft spoken, hardworking man with endless patience, whom I call Papa.


Primary School Dropout
Born to a lorry driver and housewife, Papa had to skip school after completing Primary 3 as finances were tight at home. Due to limited education, he had to take on physical demanding jobs such as heavy vehicle driver, cleaner and odd job labourer.
His face and hands wrinkled and weather-beaten, from 35 years of physically draining and working under the sun, are the results of his selflessness contributions to the family and poignant reminder of the passing of time.


My Obsession with Tracing Paper
Grandpa oversaw my progress in Chinese studies and Mathematics while Mama took charge of the English subjects during my early academic years. Papa did not read stories aloud nor sing along with me when I was growing up.
Instead, he taught me to write and we did art and crafts, which I enjoyed immensely, together. My obsession with tracing paper was ignited after he introduced them to me. What a discovery! Ever since, I had been tracing cartoons and pictures whenever I was not studying, watching TV, eating or sleeping.


Moment My Siblings and I Look Forward To
Papa would bring all the three of us to this provision shop in Bedok North Road market on his pay day and asked us to pick a toy each. The conditions were simple: It must be our favourite toy and it must be affordable. Naturally, we love most of the toys displayed in the shop but our buying power was limited.
We had a game among us to see who would be the first to get his/her toys approved by our parents. It only took us a few trials before we know the golden limit - $10. Although deep down, I hope that the trips could be more frequent and the limits to be raised or even better - infinite, I gradually realised that money did not come easy for the family during our growing up years. I believe my siblings feels the same way too.


Kicking Off An Unhealthy Habit for the Family
Papa followed Grandpa's footstep and began to smoke in his early twenties. I could vividly remember being his runner, dashing to the convenient store to get his favourite "Dunhill" cigarette pack. After every trip, he would reward me with the small change that I used to supplement my daily school allowance.
Naively, I would look forward to every trip not knowing that every order delivered and every puff taken would endanger Papa's health. Thankfully to my sister's persistent persuasion, he successfully quit the unhealthy habit that lasted about two decades. (Thank you, Sister). I would come to know many years later that he was very relieved that he quit smoking for the family and has since been enjoying good health.


Papa's Familial Duty
Papa is not perfect. He has his flaws like many other individuals. However, in my opinion, he has dutifully fulfilled his head of family and husband role well. Mama was very sick many years ago and Papa kept to his marriage vows and stood by her all the way.
Although their love story may not be as romantic and fairy tale-like filled with hugs, kisses, and loving exchanges, he showers his love for Mama through his acts of services. He is a man of few words and do not publicly express his affections but his commitment towards the family is unwavering and that is important to me. I have witnessed first-hand that a marriage has its difficulties, and the way parents ride through challenging times has far lasting effects on their children. Mama can get very demanding and critical at times, Papa keeps his cool very well most of the time. He has made a huge impact on my parenting style and the way I handle conflicts in relationships.


Unconditional Love from Papa
Despite the odds against him, Papa was not stingy with his love for the family. When I was serving my National Service, he used to chauffeur me between home and camp whenever he could. On a few occasions, I had to stay longer in the camp for last minute exercises, Papa did not utter a word of complain even though he had to wait for more than 2 hours!
Now that I am 39 years old and a father of three, he still stays up and wait for me whenever I work late. While others may view him as an overly protective Asian parent, I see this as unconditional love and concern for his loved ones.

Despite having a hard life, Papa do not pressure us to pursue material gain and financial success. Instead, he always advises that it is of utmost importance to do the right things and fulfil our duty as an individual in the society with a clear conscience. He simply wishes all of us in the family to stay together and look after each other. He is contented when we are happy.

Papa is 72 years old now and has retired for more than a decade. His days are now mostly filled with precious moments with his grandchildren and his favourite past time – reading and watching TV. To let him reminisce of his parenting days, his grandchildren have the liberty to draw anything that their grandpa would like to see on a wall called "Memory Lane".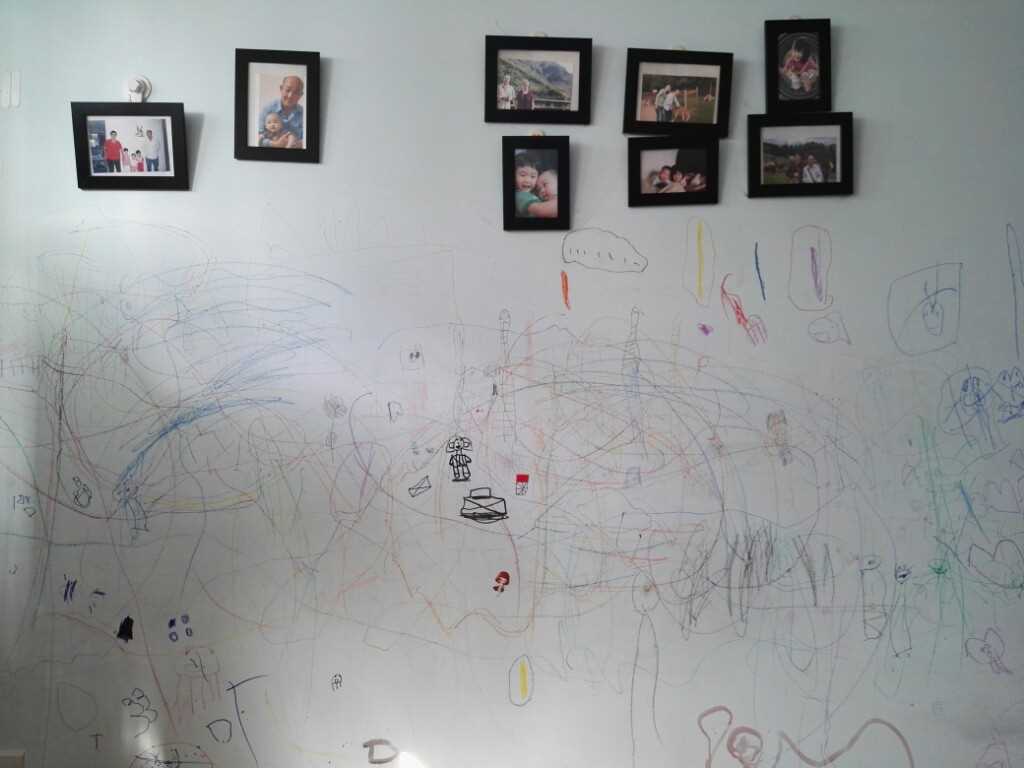 ("Memory Lane" Wall as viewed from Papa's armchair)
To My Papa From the Bottom of My Heart
Papa, I am sorry, I could have always done more and better in the past. Thank you for giving me life, a happy childhood and all your contributions in the family. I love you.

I wish all fathers a Happy Father's Day and may you be blessed with happiness and good health and thank you for all that you have done for your family.
Learn more about Our FFL Contributor Tan Chin Hock:

Tan Chin Hock is a bit of an adrenaline junkie - a former commando, no less! He is dedicated to empowering and advocating for strong families. With his passion for self-care and healthy living, he leads by example and encourages others to prioritize their family relationships. Through his social enterprise, he aims to inspire and uplift the less resourced communities through photography. Join Chin Hock as he combines his unique experiences and unwavering commitment to promote the importance of strong families and making a positive impact in today's world.
Read more of Tan Chin Hock's articles here.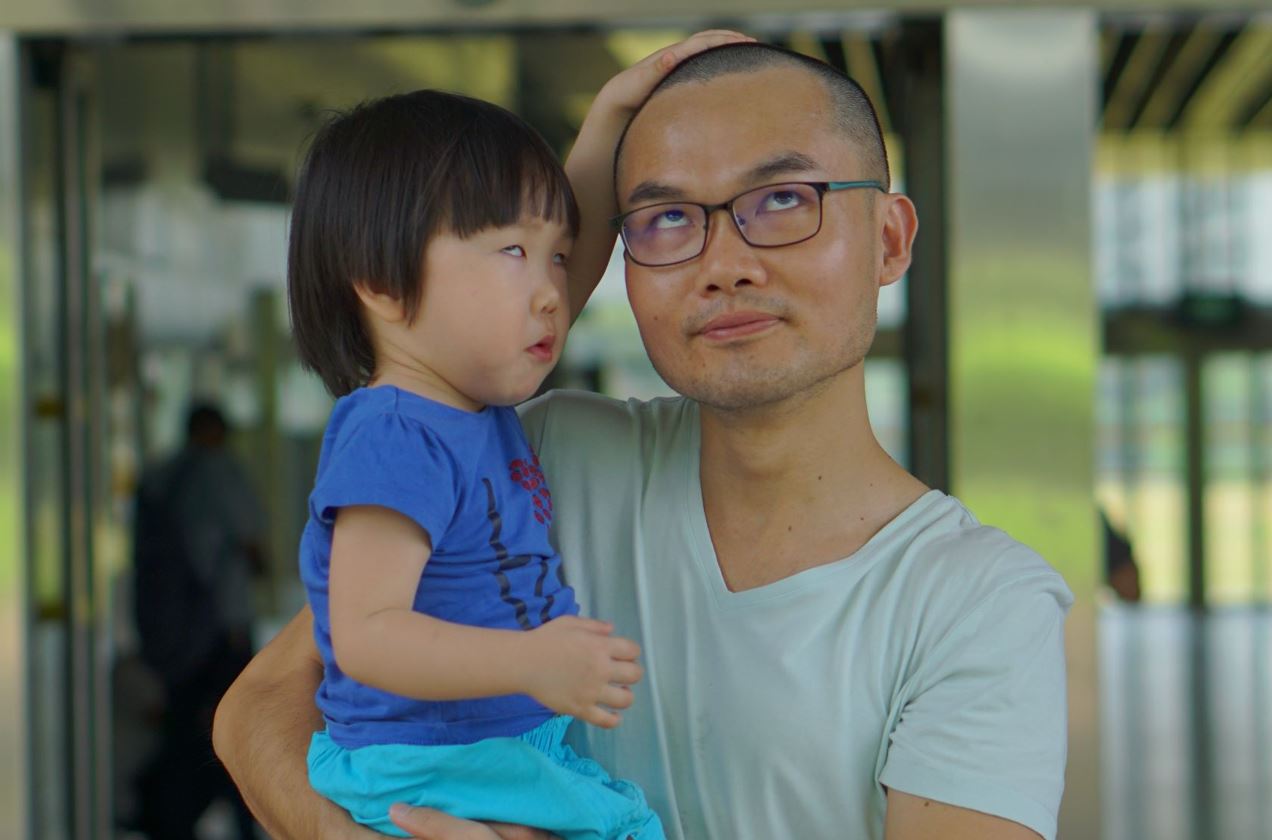 Social Media Links:
https://www.tiktok.com/@tanchinhocksg
https://facebook.com/tanchinhocksg