Renowned Clinical Psychologist and faculty member at Northwestern University Feinberg School of Medicine, Dr Huang Wei-Jen, reveals his most powerful tools and tips for married couples in growing strong, lasting and rewarding marriages at Marriage Convention 2016.
Your Keys to a Stronger Marriage: Empathy keeps imperfect partnerships intact.
Dr Huang Wei-Jen, fondly known by generations of students at Northwestern University's Faculty of Medicine as "Dr Love", delivered an empowering keynote speech at the 2016 Marriage Convention. He was joined by Families for Life council members Gurmit Singh and his wife, Melissa, as well as Dr Edmund Wong and Chang Mun Lun from Touch Family Services.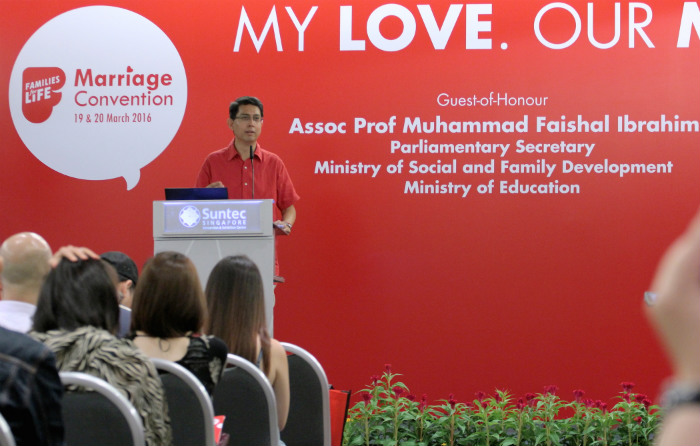 With his opening address at the Keynote Session, Associate Professor Muhammad Faishal Ibrahim, Parliamentary Secretary for Ministry of Social and Family Development (MSF) said, "Marriage is between two people who are imperfect, and yet can be perfect together. We can and should make strengthening our marriage part of our regular routine, such as through taking regular walks with our spouse."

Indeed, his own daily 15 minute romantic walk with his wife in their neighbourhood was something that they both really looked forward to, but he did add a qualification, that "your mind must be present with your partner".

He added, "Marriage is not only about filling a gap. It comes along with appreciation for each other and loving each other."


Dr Love Speaks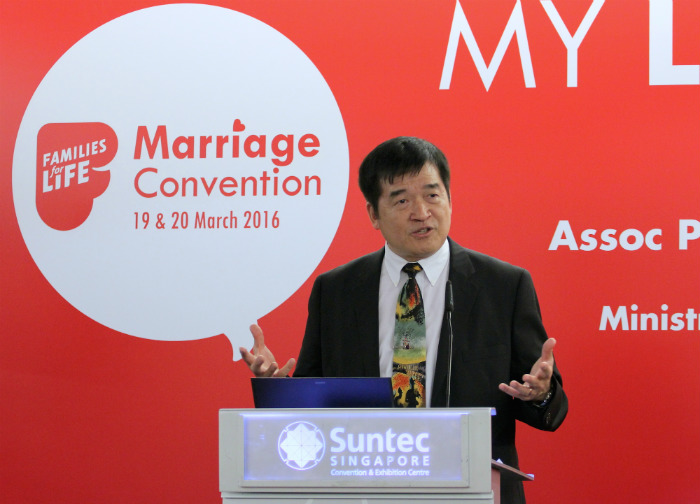 Famous for his "Journey to Intimacy" programme, used by more than 20,000 mental health professionals, Dr Huang set the principle foundations of deep human relationships. This understanding forms the basis for all relationship building.

Dr Huang said, "Every person is struggling with the questions of a child. First - Am I loveable? Second - Am I good for anything?" These questions translate into our universal need to be loved, and to know if we have a chance to find a purpose for our lives in our social context.

The second principle that Dr Huang established was the need for empathy toward others, as he explained,
"If you use the eyes of your heart, you can see that we are all given a limited set of life experience, from which we are supposed to make sense of everything. You will find that everyone you meet… has a very beautiful story of life that deserves to be compassionately witnessed."

He went on to systematically reveal more foundational truths from his practice as a clinical psychologist:

1. The most badly hurt people are those that have the potential to become the most beautiful. Despite being badly hurt, their beauty emerges from continual learning, loving, being consciously engaged.
2. The number one tragedy on earth, is that you can be surrounded by people and yet feel disconnected or apart from others.

3. They also taught me the number one blessing in life, when you are truly in trouble, is knowing that there is a place you can go. Knowing that you will find love and nurture.

"People who love you and know you are the most important. And they need to have one characteristic - to be able to manage their own anxiety and truly listen to you," Dr Huang concluded.

They must also be able to tell you things that you may not want to hear - to speak truthfully with loving intentions.
Love Dynamics and Conflict Management
Being aware of the areas of conflict that threaten your relationships the most, Dr Huang said that there were strategies for couples to effectively prevent serious damage to their marriages.

Particularly in the 1st half of a marriage, a large part in establishing a strong love relationship happens through developing the skills to effectively manage conflicts. Dr Huang warned that being unable to resolve pain is the most damaging thing to love relationships.

A common situation where conflicts escalate is when one partner is hurt, and projects the hurt to the other - "I am hurt. You need to feel the pain you've caused me."

"Why do people not resolve conflicts? Because when they try to resolve the conflict, their effort to resolve their conflict created bigger fights. Therefore, they dare not touch the issue," said Dr Huang.

Dr Huang offered these tips for resolving conflicts with your spouse:
Time out: When both partners are angry, call a time out. You need to be in a calmer state to begin any discussion.
Next time when you get very mad (angry), if you are able, just pause and ask yourself this very simple question: "What do I need right now?"
That simple question helps your prefrontal lobe* to get back online - when you focus on your need. The engagement of the prefrontal lobe allows a person to "rise above" his or her emotions, preventing the loss of emotional control.

May these tips keep you on the road to a marriage that grows ever stronger as your epic journey as husband and wife continue.
*The prefrontal lobe is the part of the brain responsible for emotional self-regulation, and other executive functions.

---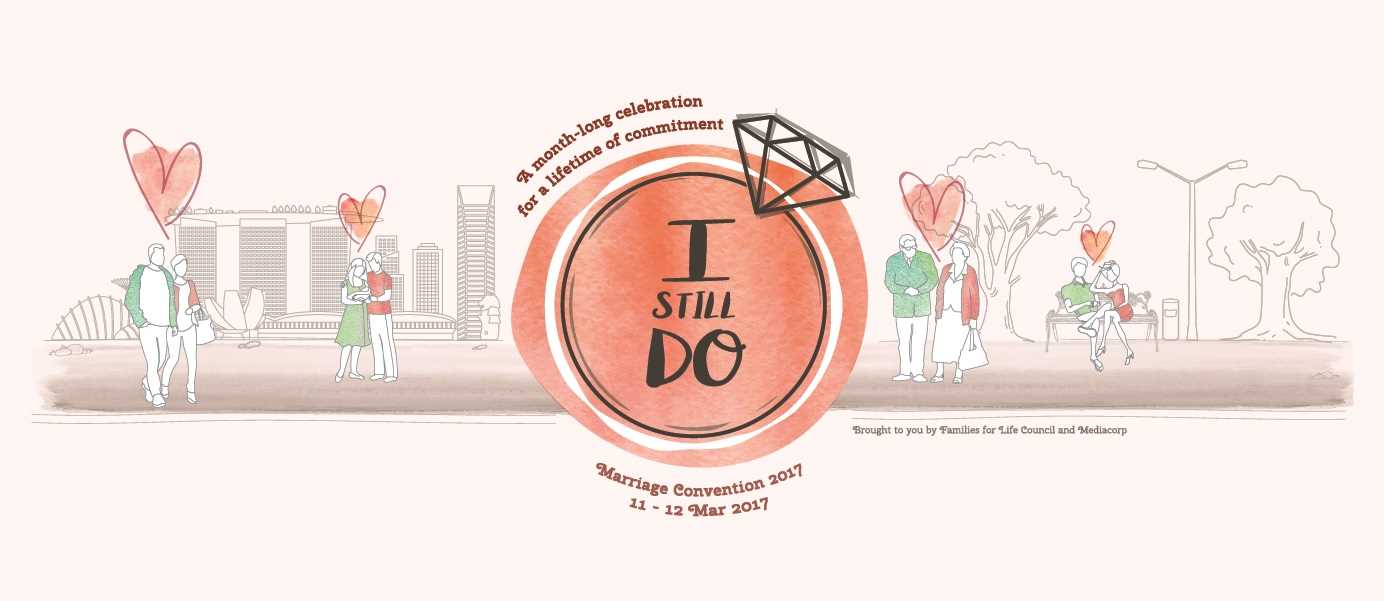 Back by popular demand, Marriage Convention 2017 brings back Dr Huang Wei-Jen and local marriage experts to help couples say "I Still Do" and build fulfilling marriage. Happening at the Singapore Convention and Exhibition Centre Hall 4 (Level 4) on Sat, 11 and Sun, 12 Mar 2017.
Stand to be 1 of 3 lucky couples to win a romantic 3D2N getaway to Bali or Cambodia or win a local professional photography session when you join us at the Marriage Convention. Prizes worth up to a total of $6,000*!
Get your tickets from all SISTIC channels or log on to the event page at http://bit.ly/I-Still-Do to find out more!
*Terms and Conditions apply
---