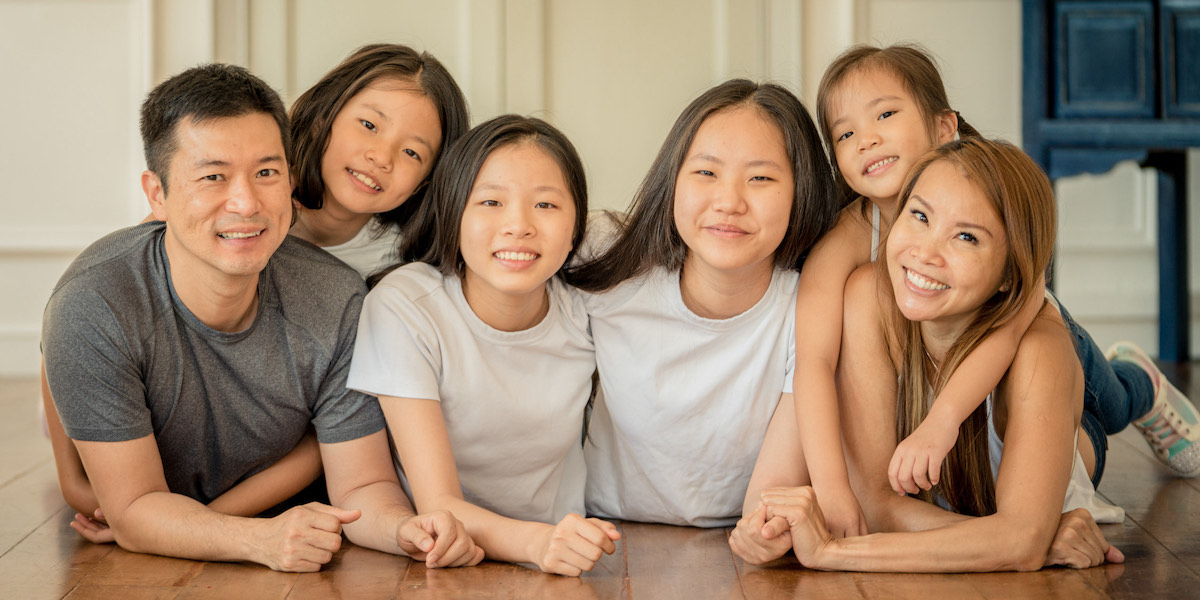 It is more than exercise balls that Dawn Sim keeps in the air—as she juggles being a mum to four children and being the business owner and founder of Trium Fitness, a fitness studio.
Her children always come first, no matter how busy the to-do list gets for the bubbly 41-year-old yoga and pilates instructor. "My children are what gets me out of bed early in the morning. Then I make sure the rest of their day is all sorted out before I can get to work with peace of mind."
As a working mum of four children aged five, nine, 13 and 15, managing the finite number of hours in a day is her greatest challenge.
"Sometimes, things crop up without any warning. Having a very positive mindset helps a lot, and I try not to allow my mood to be affected by any unexpected and not-so-pleasant surprises. Go with the flow and do what needs to be done," shared Dawn.
She also makes it a point to squeeze in some exercise, no matter how busy her day. "I'm my own trainer—I'll even record my workouts in order to check and review my form."
Another tip Dawn shared is to get the necessary support, saying: "I'm not a one-person show." She has a team supporting her, including her parents, helper and friends who all chip in. But when things do pile up, she will prioritise and ensure that time is allocated to spend with her children.
Dawn recalls when her Singapore Air Force pilot husband was based overseas for three years, which coincided with when she was in the early stages of setting up her yoga studio.
"That was when I had to learn to prioritise my energy and time. I learned to draw boundaries and say 'no', which was something that I didn't really want to do very much of before."
The importance of self-care
The combination of regular exercise, a healthy diet and ensuring regular mealtimes—even when faced with a hectic schedule—helps Dawn keep her energy levels up and the spirits uplifted.
"Those around me are actually very amused about how much I snack! I eat frequent, small portions throughout the day. I space out what I eat and that keeps my energy levels up and helps me stay awake. I also limit my coffee intake to the mornings before 2pm to ensure that I can fall asleep easily at night. Making sure that I have enough rest at night is vital to my waking up the next day refreshed and recharged!"
The busy mum also carves out some time each morning to slow down and plan her day.
"I wake up early and give myself at least 1.5 hours before my class starts or before I head out to make a mental list of what I want to achieve that day. I will go through my calendar and identify the priority items that need to be done first and those which I can leave until the later part of the day to complete."
While Dawn may be an active role model—who clearly enjoys exercise and being active—there are some additional ways she motivates her children to enjoy an active lifestyle. Her key tip is to keep the focus on fun and to give her children plenty of opportunities to be active. Also, she helps them understand why an active lifestyle is essential. Today, each of her daughters enjoys different types of sports, which run the gamut from bowling, gymnastics, karate, swimming to hula hoop.
"It's really just allowing them to try a variety of sports and activities to see which ones they enjoy and supporting them through it all."