The school holidays are upon us! This means abundant time for fun and family togetherness with the kids. From amazing circus acts to an enriching science adventure, there is no shortage of entertaining options this November.
As you peruse the list of family activities, do check the web pages of respective venues for entrance or ticketing policies to stay safe from Covid-19. And as always, keep up to date with Singapore's safe distancing measures (and inform you children too) ahead of your outings!
Children aged 10 and above will have a great time exercising their creativity while thinking more deeply about sustainable living. In this entertaining festival, which runs from 20 to 28 November, participants can engage in a wide range of activities including learning how to give plastic bottles a new lease of life through upcycling, converting snack packs into usable pouches and learning all about food waste and farming.
Image source: Science.edu.sg
Located at level 1 of the gallery's City Hall Wing, the Keppel Centre for Art Education is a spacious and evocative space for the little ones to immerse themselves into the world of art. You and the kids can colour, explore and check out the ink studio to learn all about different ways to create an ink painting. Come 6 November, there'll also be a new project gallery titled Home by artist Nandita Mukand, inviting visitors to imagine homes in different worlds.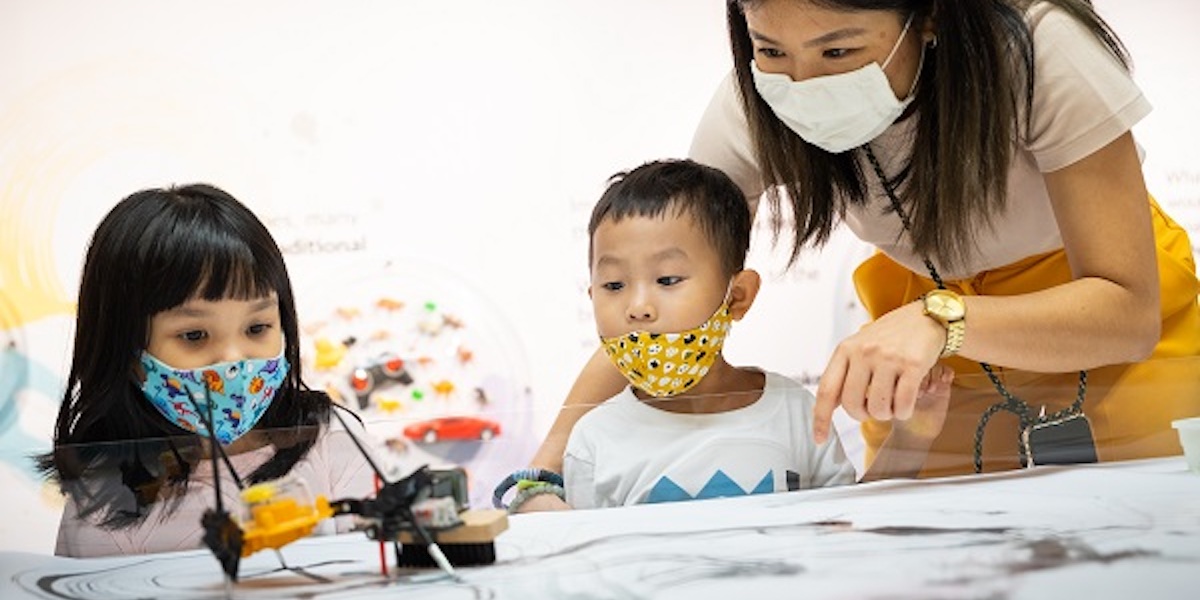 Image source: Nationalgallery.sg
La Clique at Marina Bay Sands
A grand performance featuring an international cast is a rare treat in a pandemic, especially one that has played to sold out audiences in Australia, the UK and America. In La Clique, you will enjoy spectacular circus acts like flame throwing, dance and comedy all wrapped up in 90 minutes. The show runs up until 7 November and is open to audiences aged four and up. If you really want to get indulgent, you can get a package consisting of show tickets and a pre-show meal.
There are a number of safety management measures to note such as obtaining an exemption voucher to admit a child under the age of 12, so please read the terms carefully before purchasing your tickets.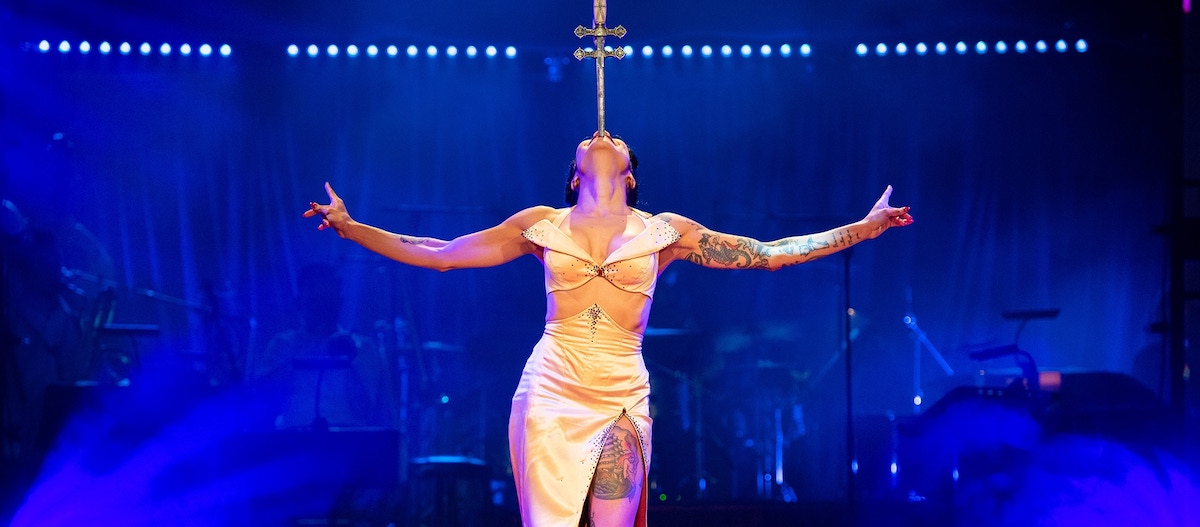 Image source: Marinabaysands.com
Enjoy a different kind of art jam at Spin Paint House, which allows you and even little children to create your own spin art. How it works: you place a blank canvas on a wheel and let it turn while you pile on the colour. Watch the canvas turn into a psychedelic delight in front of your very eyes. Children who are below 1m in height can do the same with a smaller, more ergonomic set-up. You'll be happy to know that the paint used is child-safe, free of chemical odours and non-toxic.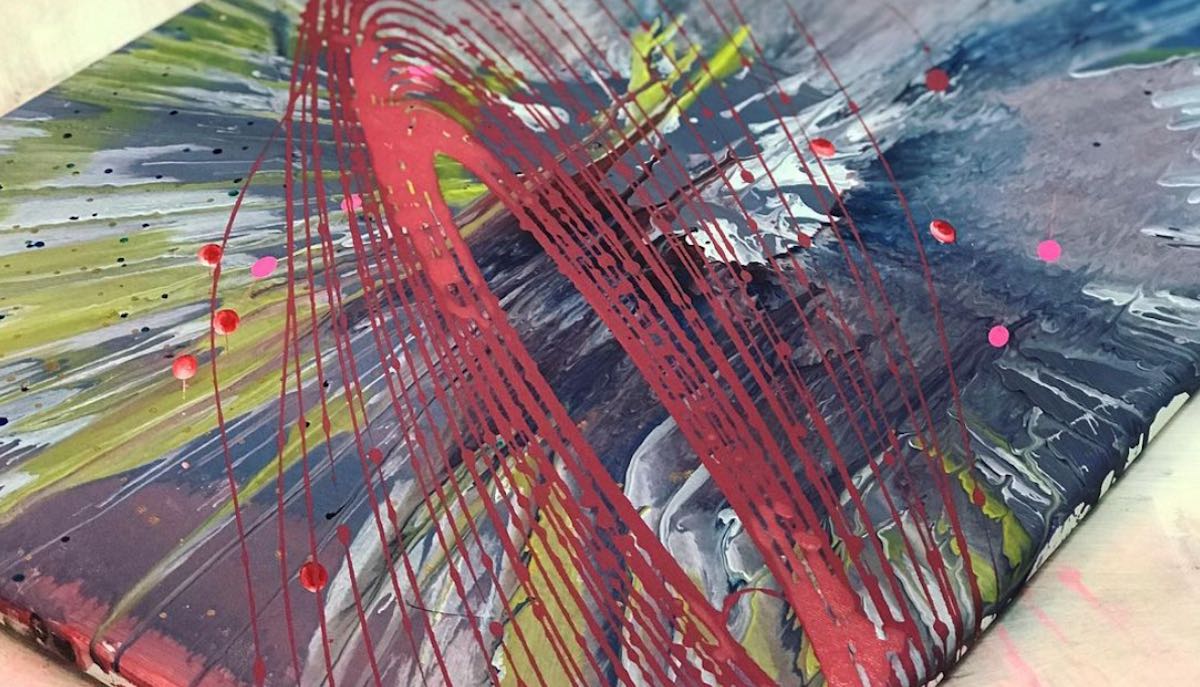 Image source: Spin Paint House Instagram page
Tulipmania at Gardens by the Bay
We often associate the tulip with the Netherlands, but did you know that this beautiful bloom actually originated from Central Asia? In this year's Tulipmania, you will discover fun facts like this while admiring the beauty of wild tulips set against traditional Kazakh crafts and architecture.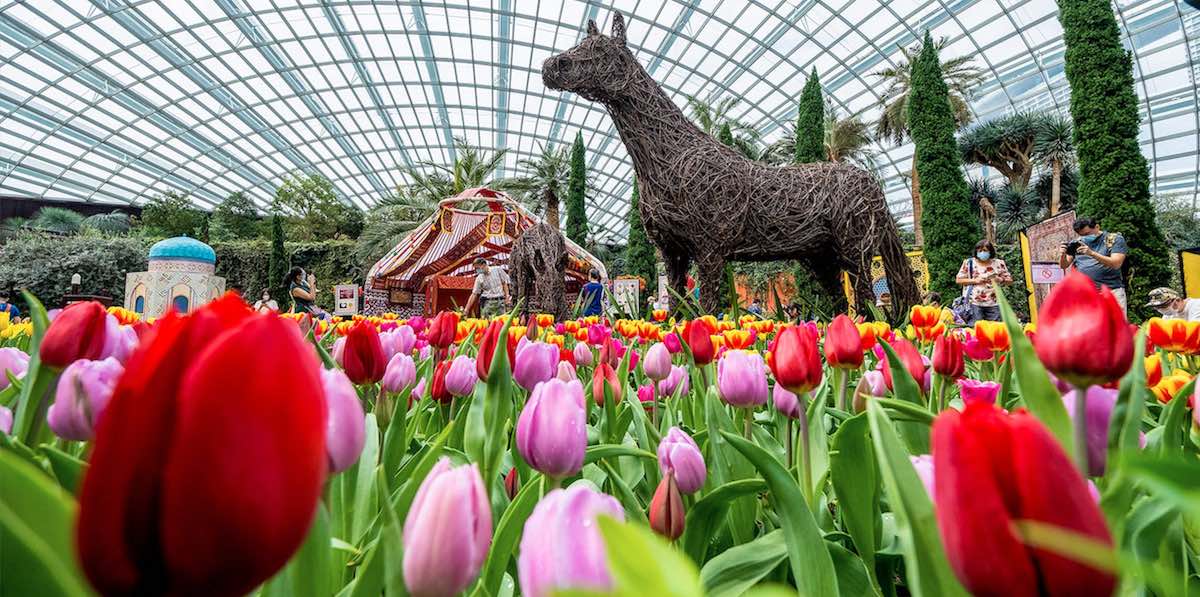 Image source: Gardensbythebay.com.sg