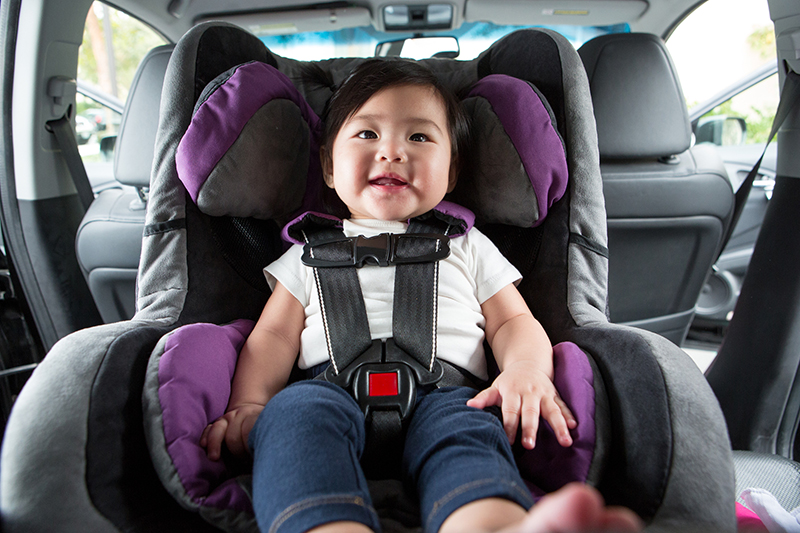 Safety guidelines you need to be aware of when travelling with your little one.

You now have a delightful new addition to the family whom you'll be bringing out to meet family and friends. However, there are some considerations when travelling with a young child. Here are some car safety guidelines you and your partner need to be aware of:
Invest in a car seat: Your baby will need to travel in a car seat starting from the first ride your little one takes from the hospital to home. Choose a suitable one for your child's age, size and weight. Ask a shop assistant to help you to ensure it's suitable for your precious new passenger.

Always have your child secured in a car seat: Holding your baby on your lap does not ensure adequate safety as the neck and back muscles are still not strong enough to support weight. Even at a slow speed, your baby's unsupported head may be thrown forward, if a car seat is not prepared.

Install the car seat properly: The straps should be properly adjusted and the seat well-padded to give your child maximum protection.

Cover the seat: Car seats with metal fittings can get extremely hot under the sun, especially in perpetually sunny Singapore. Try to park under shade, or cover the seat if you have to leave your vehicle in the sun.

Never leave your baby unattended in the car: While your baby may be secured in the car seat and has limited mobility at this stage, it's important to be around your newborn to ensure utmost safety.


By Associate Professor TAN Thiam Chye Head & Senior Consultant, Dr Michelle LIM Senior O&G Resident, Department of Obstetrics and Gynaecology, KK Women's and Children's Hospital

Sources:
The New Art and Science of Pregnancy and Childbirth 2008, World Scientific
Healthy Start for your Pregnancy 2012, Health Promotion Board Singapore

Copyright © 2016 HealthHub.sg. All rights reserved.