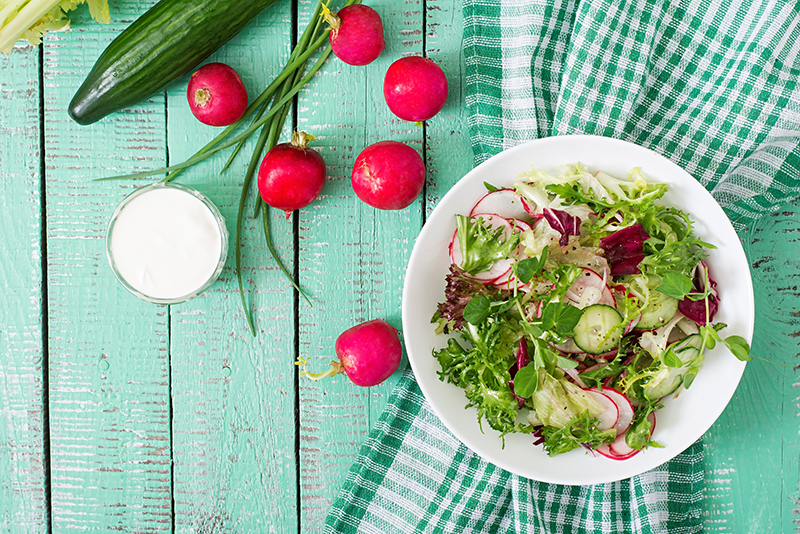 Pregnancy is an exciting time for mums-to-be, but it's also natural to worry about what you should do to stay healthy.

The first trimester of pregnancy lasts until week 12. You may only be in week 4, but it's never too early to take note of some do's and don'ts to keep in tip-top condition.

Do take folic acid

Folic acid is a type of vitamin B recommended during the first 12 weeks of pregnancy. It helps to prevent neural tube defects in the baby. Doctors recommend that mums-to-be should take 400 to 800 mcg of folic acid daily. It can be found in green leafy vegetables and citrus fruits.

You can also buy folic acid tablets at any pharmacy without a prescription — this will provide you with the required daily amount. Certain women with a higher body mass index (BMI), diabetes or who are on medication for seizures, will require a higher dose of folic acid at 5mg. Please speak to your doctor for further advice if you're unsure of your recommended dosage.

Do say no to raw food

It's advisable to avoid raw food like sashimi and unprocessed dairy products like soft cheeses. These include brie and blue cheese. These foods may predispose you to infections in pregnancy, which may affect the developing foetus.

Do exercise in moderation

Keeping fit is good for mum and baby. Just bear in mind that all exercise should be done moderately (keep it to 30 minutes every other day). However, you should not be starting on a new sport or exercise at this time. While walking and swimming are great, avoid anything too strenuous — like tennis or jogging. It is advisable to check with your doctor on suitable exercise regimes for you.

Don't light up cigarettes

Smoking is an unhealthy habit, but lighting up during pregnancy increases the possibility of miscarriage. Mums-to-be should also avoid passive smoking.

Don't drink too much caffeine

Many of us can't start the day without a cup of coffee. However, it's advisable to limit caffeinated drinks like tea, coffee and cola to just one serving a day during pregnancy. Excessive caffeine may increase the chance of miscarriage. If you still have a craving, limit yourself to a single caffeinated drink a day.

Don't go on a diet

Dietary restrictions in pregnancy could be harmful for you and your baby. Try to stick to a healthy diet and enjoy the opportunity to live healthily as you look forward to your new arrival. Speak to your doctor to find out what your optimal weight gain during the course of your pregnancy should be. This will depend on your current BMI.


Video: Confinement - Dos and Don'ts

Find out about confinement practices and some things that you should take not eof during your confinement period.

Explore more

By Associate Professor TAN Thiam Chye Head & Senior Consultant, Dr TAN Shu Qi Senior O&G Resident, Department of Obstetrics and Gynaecology, KK Women's and Children's Hospital

Sources:
The New Art and Science of Pregnancy and Childbirth 2008, World Scientific
Healthy Start for your Pregnancy 2012, Health Promotion Board Singapore

Copyright © 2016 HealthHub.sg. All rights reserved.