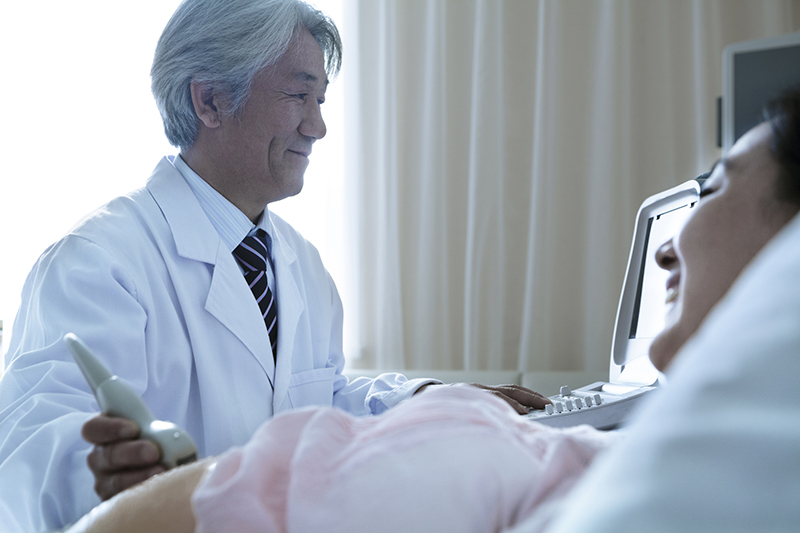 These antenatal ultrasound scans will check on your pregnancy health and your baby's development in the first trimester.

What does your baby look like? Are you carrying twins? Is your child healthy? You and your partner are understandably curious. It's a good thing these two first trimester scans will be able to reveal more information:

Dating Scan

What it is: Your first ultrasound scan is called a dating scan and will take place between weeks 8 and 12 of your pregnancy. A vaginal probe may be used during the scan. Vaginal scanning is safe and will not pose any danger to your little one. The scan will show your baby snug in your womb's pregnancy sac and you can hear your precious one's heartbeat. You and your partner will also find out if you're having twins or more!

Why it's important: This scan checks if your baby is in the right location. Although rare, the embryo can be implanted somewhere else aside from the womb, such as the fallopian tubes. This is known as an ectopic pregnancy. Your doctor will also be able to tell you your expected date of delivery (EDD), based on the physical size of your baby, which will help you plan ahead — such as knowing when to apply for maternity leave.

Nuchal Translucency Scan

What it is: This is scheduled between weeks 11 and 14 of your pregnancy, as part of your first-trimester screening for Down Syndrome. This ultrasound scan measures nuchal translucency, which is the collection of fluid lying under your baby's skin at the neck.

Why it's important: This scan screens for the possibility of your baby having Down Syndrome and has a detection rate of 90 percent. Your doctor will discuss this test with you in greater detail at your appointments.

These scans are important as they allow your doctor to check on your pregnancy health and help you and your partner to prepare better for the journey ahead.



Explore more


Associate Professor Tan Thiam Chye
Visiting Consultant, Department of Obstetrics and Gynaecology, KKH
Dr Michelle Lim
Consultant, Minimally Invasive Surgery Unit, Department of Obstetrics and Gynaecology, KKH

Sources:
The New Art and Science of Pregnancy and Childbirth 2008, World Scientific
Healthy Start for your Pregnancy 2012, Health Promotion Board Singapore

Copyright © 2016 HealthHub.sg. All rights reserved.