​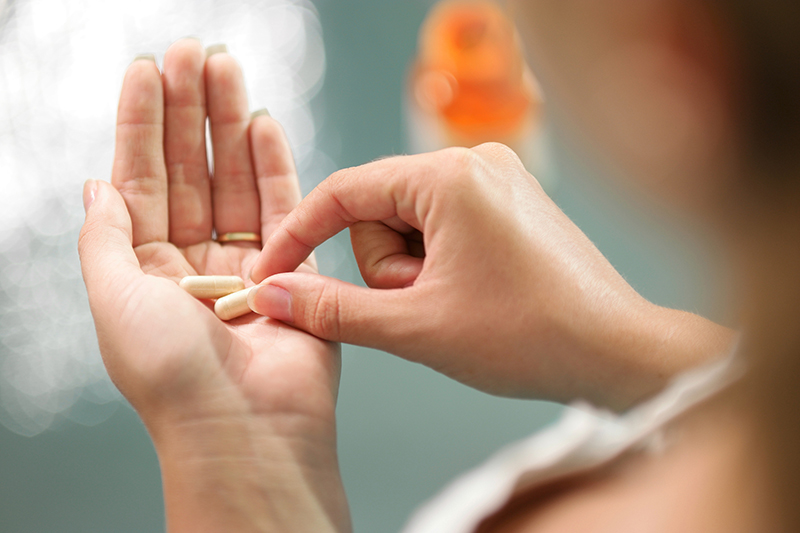 Unsure about which prenatal supplements and vitamins to take? Relax! Here's a handy list of the benefits these recommended supplements have for your pregnancy and your baby:

Helps your baby's brain and eye development

DHA (docosahexaenoic acid): Take 300mg of this omega-3 fat daily.

Lowers risk of neural tube birth defects

Folic acid: Folic acid prevents abnormalities in your baby's brain and spinal cord, such as spina bifida. Take 5mg or at least 400 to 800mcg a day.

Increases your iron intake to form red blood cells and prevent anaemia

Iron: Anaemia is a common issue in pregnancy. To manage this, the recommended dosage is 27mg of iron supplementation.

Increases absorption of iron

Vitamin C: Vitamin C aids iron absorption, so have a glass of orange juice or eat a bowl of cereal more often. Alternatively, you can take some vitamin C supplements. The daily recommended dosage is 100 to 200mg.

Builds your baby's bones and teeth

Calcium: Calcium helps with the baby's bone development while maintaining the mother's bone density in pregnancy. The daily recommended dosage is 1000mg.


Explore More


By Associate Professor TAN Thiam Chye Head & Senior Consultant, Dr TAN Shu Qi Senior O&G Resident, Department of Obstetrics and Gynaecology, KK Women's and Children's Hospital

Sources:
The New Art and Science of Pregnancy and Childbirth 2008, World Scientific
Healthy Start for your Pregnancy 2012, Health Promotion Board Singapore

Copyright © 2016 HealthHub.sg. All rights reserved.