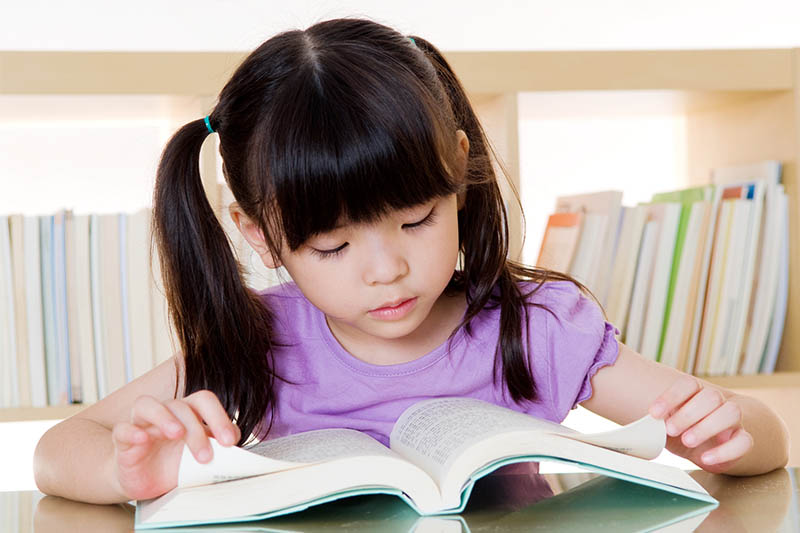 As parents, it is normal to compare your child to other children. Whether during playing in the park, or interacting in pre-school with school mates, children develop physically and mentally on their own time and in their own place. Yet, there are the exceptions.

The following lists some identified common developmental delays and disabilities for you as the parent to watch for in your child.

Attention deficit hyperactivity disorder (ADHD)

Children with ADHD are over-active and frequently display impulsive behaviour. Watch out if your child:
Is constantly on the go, only stopping when exhausted.

Frequent injuries often requiring hospitalisation.

Unaware or unable to follow pre-school routine and rules.

Difficulty controlling behaviour.

Has a weak memory.

"While your child's attention span evolves during development, what you should look out for is some degree of 'functional impairment' that impacts learning or social development," says Dr Sylvia Choo from KK Women's and Children's Hospital's Department of Child Development.

Autism-spectrum disorders (ASD)

Children with ASD often have problems with social interaction, communication and problem solving. Watch out if your child:
Does not show interest in interacting or playing with other children.

Does not enjoy games.

Does not use eye contact.

Does not point to show things or indicate his wants.

Does not sound like he is having a conversation and babbles.

Has a very narrow focus when playing. (For example, only focusing on turning the wheels of a toy car, nothing else.)

Is easily upset by change and loves routine.

Likes to rock back and forth for hours.

Dyslexia

This disorder is a reading disability as a result of the brain being unable to process symbols. It can run in the family and parents need to know if they have a family member who has this disorder.

In pre-schoolers (3-5 years), signs to watch for are:

Trouble with learning nursery rhymes.

Failure to recognise the letters in his/her name.

Difficulty remembering shapes, colours, letters and numbers.

Should you suspect your child of having developmental impairment, you might want to consider if the symptoms are caused by circumstances. If symptoms persist, check in with your child's teachers to see if their observations match yours. You might send your child to a paediatrician or the family doctor for a comprehensive medical assessment. Polyclinics provide free developmental screening for Singapore citizens.

Spot when help is needed

Watching for developmental delays in your child is not 'helicopter parenting'. It is all a question of helping your child for such needs.

Says Mr Abhimanyau Pal, Executive Director of the Society for the Physically Disabled (SPD): "It is important for parents to be aware of and detect developmental delays and developmental disabilities early, so that the child can receive help on time and maximise his potential in the long run."

When it comes to helping your child in development, it is strongly encouraged to start as early as possible. Parents can be hesitant to label their child "special", but early detection and intervention can make a real difference in outcomes.

"When a child receives intervention early, there will be more opportunities to fully develop his abilities," explains Pal. "Developmental competencies are better enhanced and developmental delays can also be prevented or minimised.

"The child will get to learn critical activities which are part of their daily lives. For instance, brushing their teeth, bathing, getting dressed, putting on shoes and socks or eating. These skills are aimed at gearing them for independence and self-sufficient as they grow older."

What happens now?

If you do find your child has developmental impairment, you are not alone. There is a support network for parents of disabled children — from financial assistance through community organisations to programmes that help children with disabilities learn and gain independence.

"There are early intervention programmes that try to help address the needs of children with disabilities as early as possible. The Early Intervention Programme for Infants and Children (EIPIC) is a centre-based programme catering to children who are aged six and below and diagnosed with developmental needs," says Pal. "At the Society for the Physically Disabled, we adopt a holistic approach to our EIPIC programme to maximise the children's abilities.

"A trans-disciplinary team of Special Educators, Early Interventionist/Early Intervention Teacher and Allied Health professionals provides educational and therapy support services to facilitate development and improvement in a variety of skills, and also offers consultation and family support where necessary".

Parents can also turn to KK Women's and Children's Hospital's Department of Child Development for a comprehensive outreach programme to help children with developmental needs.

Other resources available include:

Financial assistance, advice and support from your local Community Development Council or Family Service Centre.

Support and assistance from ethnic self-help groups like Mendaki, Chinese Development Assistance Council (CDAC) and Singapore Indian Development Association (SINDA).


Explore more

Contributed by:
Early Childhood Development Agency