NFW Anchor Locations
From 3 Jun to 11 Jun, 10am - 8pm, families can visit the NFW anchor events and participate in the various family-centric activities at Bukit Canberra, HomeTeamNS Khatib, Lot One Shoppers' Mall, Our Tampines Hub, SAFRA Punggol and Gardens by the Bay.
From sports try-outs, i'mable Gift Market, new Becky Bunny's bouncy castle, family challenges – families of all ages will surely find something they enjoy! Click on the locations below to find out more.
We would like to thank our partners and sponsors for making this possible:



Official Radio Stations:

Supported By:

GameOn Nila!
Our Family Trail (from 1 June to 30 June 2023)
Our Family Trail brings families around Singapore to experience a fantastic line up of activities during the June school holidays!
More details will be released, do check back this space again.
About GameOn Nila!
GameOn Nila! is a gamification function in the ActiveSG mobile app that encourages members to stay active while exploring Singapore through various trails offered, from heritage trails to community trails, there is something for everyone.
GameOn Nila! is suitable for everyone regardless of fitness level and great for the ultimate bonding experience with family and friends. Level up and gain Active Points to ballot for attractive prizes, or complete challenges to be entitled to draw chances!
Partners' Events

FunFam SportFest 2023
28 May, Sunday, 10am to 6pm
The FunFam SportFest will return for its second run at the OCBC Arena on 28 May - families can look forward to a larger variety of sport and fitness activities including parent-child games, sport try-outs, mini sport competitions and educational booths.
Find out how your family can join in the fun at FunFam SportFest 2023!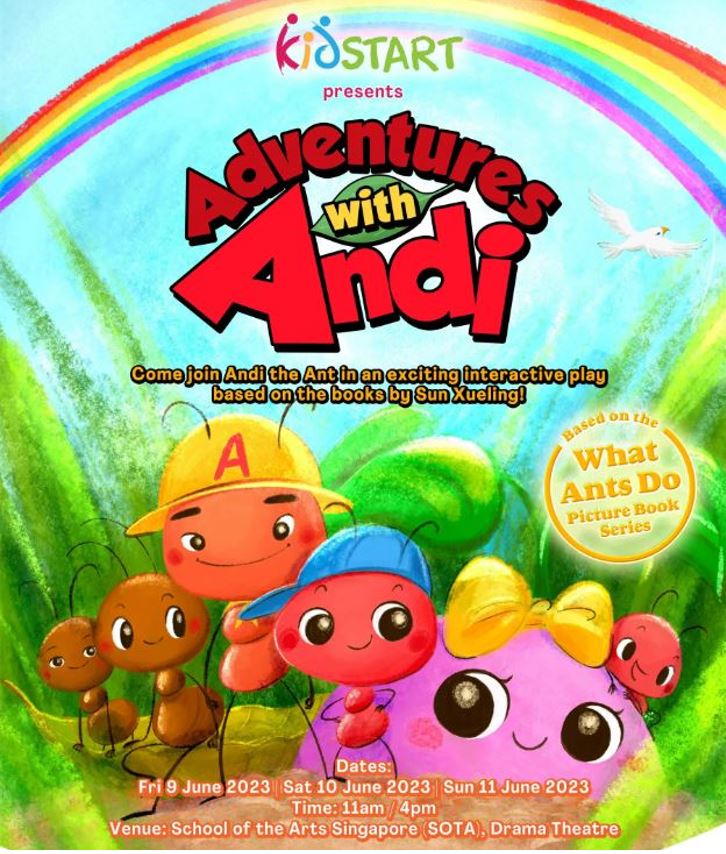 Adventures with Andi
9 June, Friday, 4pm
10 - 11 June, Saturday and Sunday, 11am & 4pm
Storybooks come to life this June holidays with a play on Adventures with Andi, based on Minister of State, Ms Sun Xueling's "What Ants Do" book series. The adapted play tells the tale of Andi's journey of discovery as he tackles challenges that threaten his family and friends in search of the true meaning of home and friendship.
In conjunction with the National Family Week, the play celebrates the importance of bonding together as a family. Join us in an adventure of specially curated fun activities and enriching theatre experience. Be swept away in the magic of theatre play with interactive songs and craft sessions that children (ages 3-12), parents, and grandparents alike can enjoy.
Get your tickets to this special experience!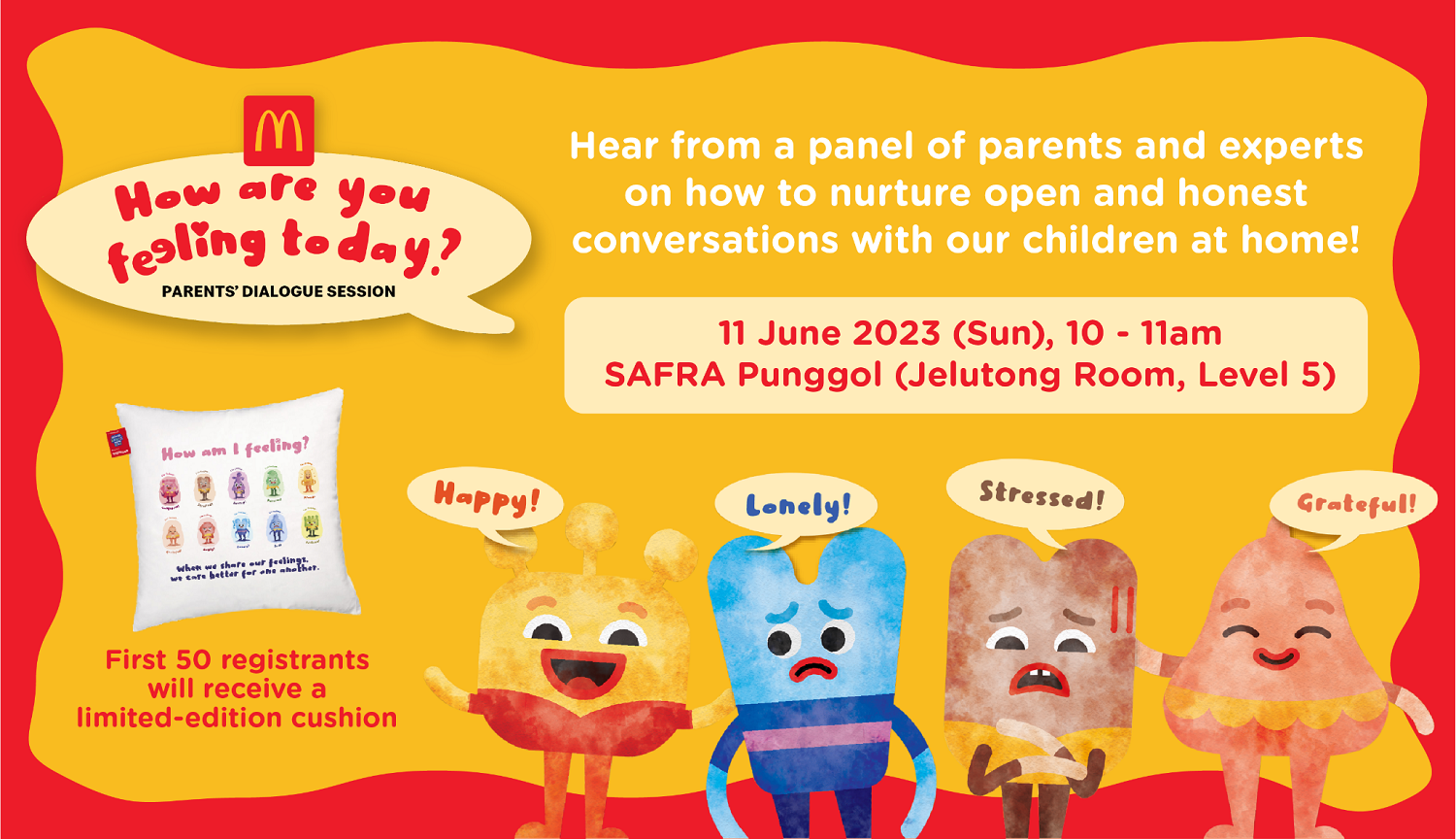 "How are you feeling today?" Parents' Dialogue Session
11 June, Sunday, 10 to 11am

Join fellow parents and a panel of parents and experts to discuss how to nurture open and honest conversations with our children at home!
Celebrating Fathers 2023: Honoring Fathers Through the Generations
18 June, Sunday, 8am to 5pm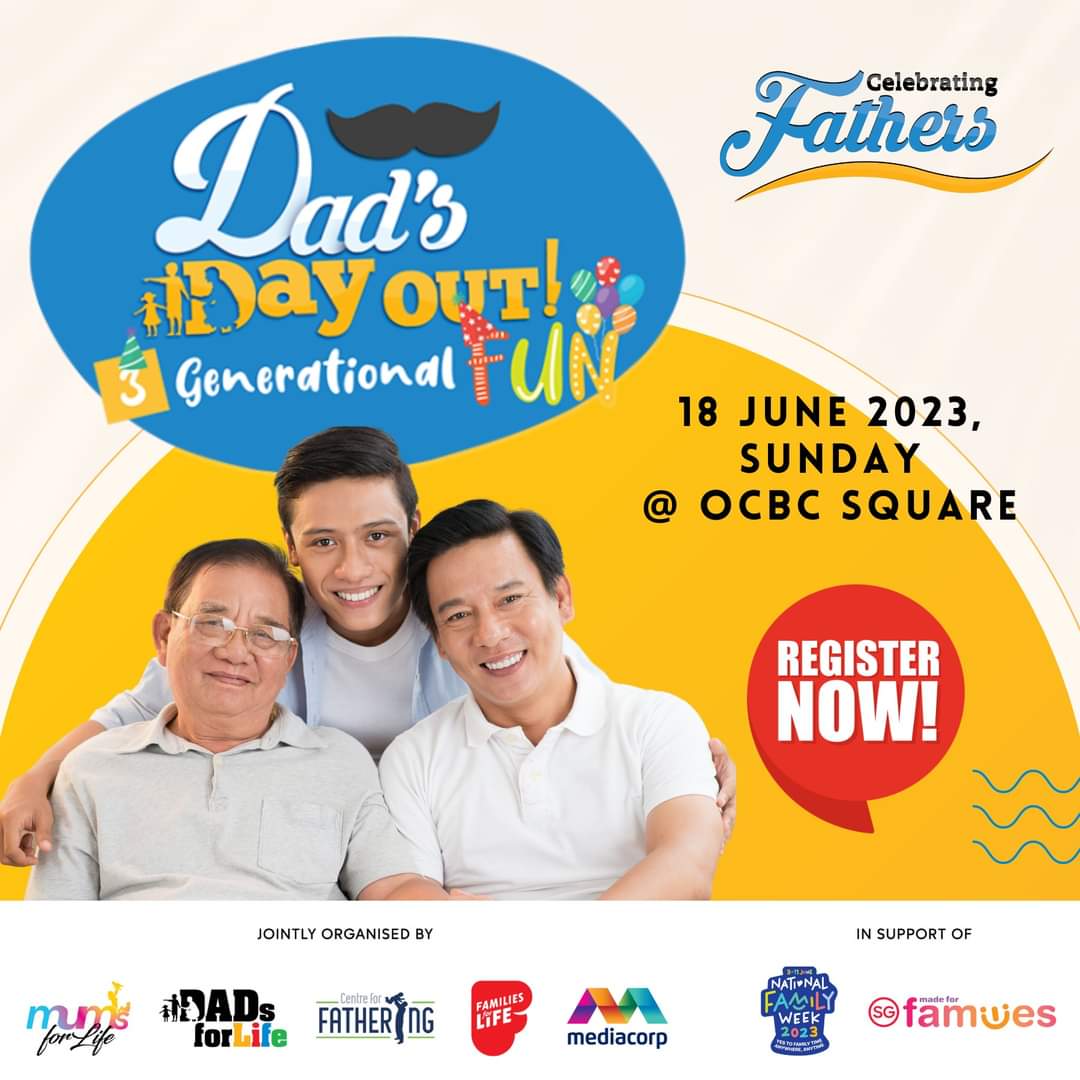 Join us at 𝗗𝗮𝗱'𝘀 𝗗𝗮𝘆 𝗢𝘂𝘁 @ OCBC Square on 18 June, Sunday! Create memories that will last a lifetime and build a lasting bond across generations.
Experience a day of pure joy with activities curated for the three generations among us. From trishaw rides to giant Jenga, three-legged races to bouncy castles, and even video console games - there's something for everyone! 🎉
Parents and grandparents, seize this opportunity to share the values you cherish and hope to pass down through the generations. Leave heartfelt words of encouragement for fathers at our Family Tree.
At the event, honour the fathers in your midst by presenting them with a special commemorative DADs for Life NETS Prepaid Card sponsored by NETS and AsiaPac Technology - which serves as a reminder that fatherhood is for life! 💪
Be one of the first 2,000 families to register at www.celebratingfathers.sg and receive an exclusive Celebrating Fathers goodie bag! 🎁
NFW Facebook Contest

Stand to Win a 1-Night Stay in a 2-Bedroom Suite with Breakfast at Dao by Dorsett!
Join us at the National Family Week anchor events from 3 - 11 Jun 2023 and take a family photo with the National Family Week emblem. Share with us what you'll be doing with your loved ones during this special week. Submit your entry on Facebook and tag your family and friends with the hashtags #NationalFamilyWeekSG and #FamiliesforLife by 14 Jun 2023.
With amazing prizes up for grabs, this contest is the perfect way to make your National Family Week truly unforgettable. Start planning and capturing those treasured moments now!
Click here to the Facebook Contest Post.
Contest runs from 3 – 14 Jun 2023. Terms and conditions apply.
Better Workplace Campaign
Better Workplace Campaign – An initiative by NTUC's U Women and Family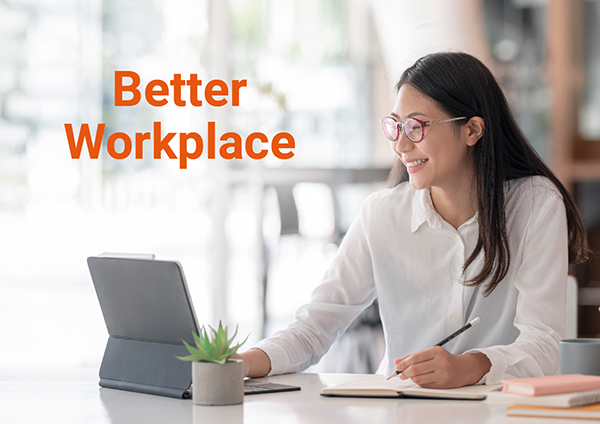 The 'Better Workplace' campaign by NTUC U Women and Family (NTUC U WAF) aims to recognize and showcase employers who are committed to create better workplaces providing:
• Flexible Work Arrangements
• Work-Life Harmony Practices
• Managing Workplace Harassment Policy
Employers who qualify for the campaign may choose either a Wellness Corner or Lactation Space in their company premise fitted by NTUC U WAF.
Campaign Requirements for Employers:
1. Complete the Work-Life Harmony Self-Assessment tool.
2. Adopt the Tripartite Standard on Work-Life Harmony.
3. Implement a Managing Workplace Harassment Policy.
A sample policy can be found here.
If you are an employer who is interested to onboard the Better Workplace campaign or if you would like a copy of the Work-Life Harmony Self-Assessment tool, email: womenandfamily@ntuc.org.sg.
Eat With Your Family Day

Launched in 2003 by the Centre for Fathering (CFF) and held on the last Friday of each school term, Eat With Your Family Day (EWYFD) seeks to encourage organisations to allow employees to leave work early at 5pm to enjoy a meal with their children and families.
EWYFD is a quarterly event on the last Friday of the school term. The EWYFD dates for 2023 are as follows:
10 March 2023

26 May 2023

1 September 2023

17 November 2023
Find out how you can help your organisation practice EWYFD today. Your initiative serves as an encouragement for other companies to do likewise!
Flexible Work Arrangements
Beyond National Family Week, FFL aims to work closely with various stakeholders, including employers, to promote more family-friendly cultures at work.
The Association of Small & Medium Enterprises (ASME) will be organising a panel discussion on Flexible Work Arrangements on 19 June to encourage the adoption of such practices and other initiatives to foster more family-friendly workplaces.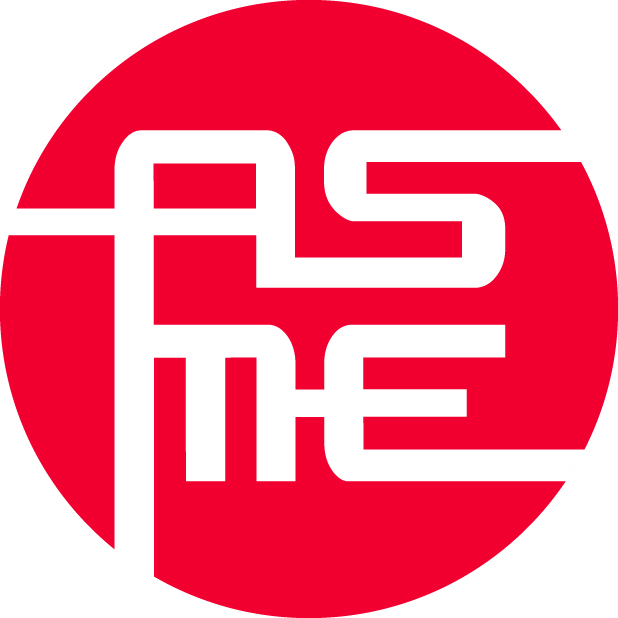 Family-friendly Workplaces
We would like to thank the following companies for organising their Family Day during National Family Week!

Special thanks to the support of the following corporate partners:
Say "yes" to family time at National Family Week! Led by Families for Life (FFL) Council and co-organised with People's Association (PA) and ActiveSG, scroll on to find out the wide range of activities to foster stronger ties at Play, Home and Work!
Foster a family-friendly culture at your workplace!
Sign up for useful programmes and get fun resources for your family at home!
Play is an essential aspect of family life, which enables us to foster family values and put them into practice!
Marriage Programmes + Giveaway
Our Marriage Journey Quiz
Stand to Win a One-Night Deluxe Room Stay at York Hotel!
Whether you're soon-to-weds or seasoned partners, Our Marriage Journey Quiz (OMJQ) offers an opportunity for you to gain insights into the dynamics of your relationship. Take this chance to identify strengths and areas for growth in positive bonding, communication and expectations! 👩‍❤️‍👨
Complete the quiz by 21 Jul 2023 and fill in a feedback form for a chance to win a one-night Deluxe Room Stay at York Hotel worth $320++! Join us as we celebrate the joys of marriage and love. Start your journey here.
Contest runs from 12 Jun – 21 Jul 2023. Terms and conditions apply.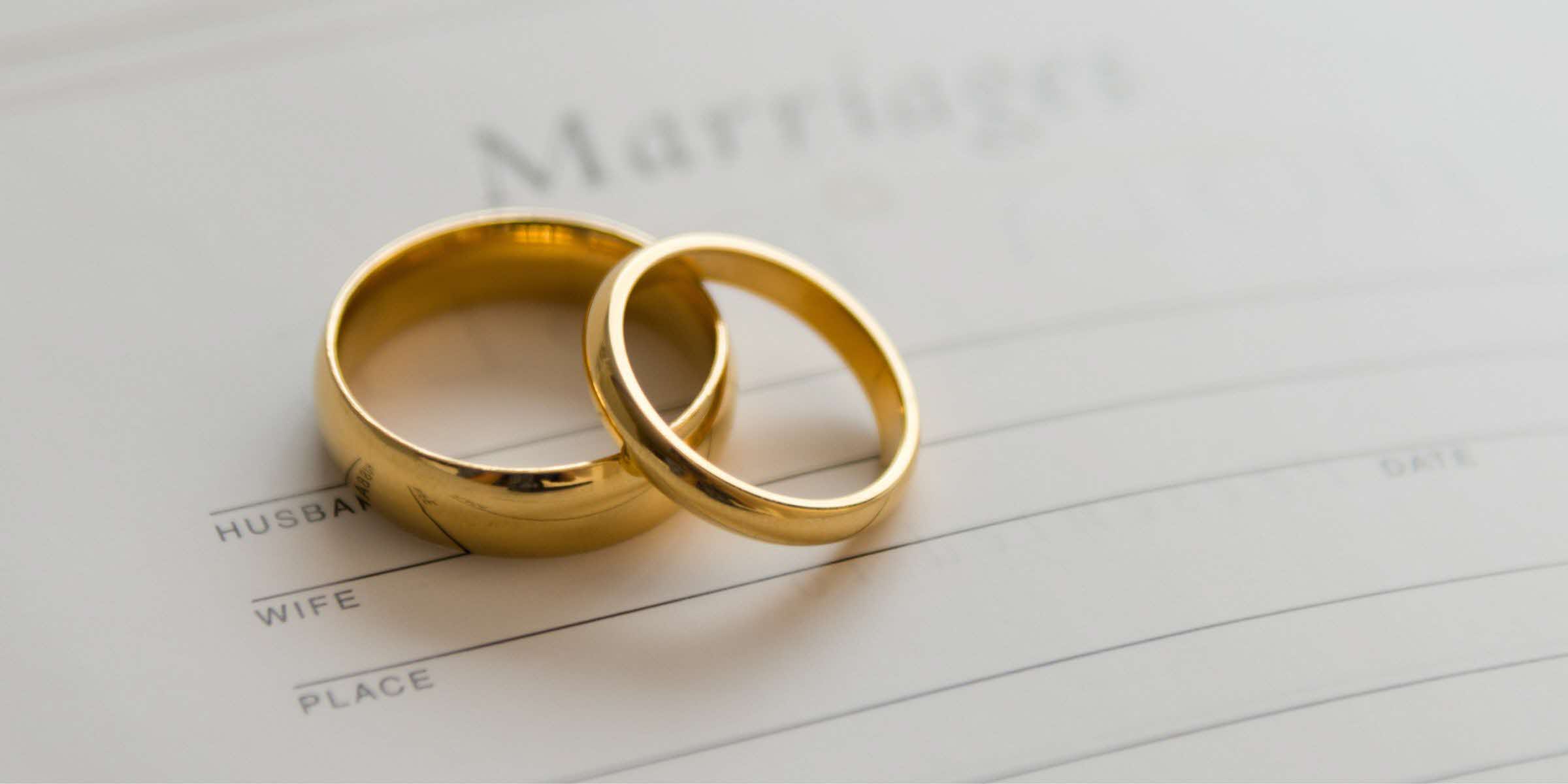 From navigating differences in lifestyle habits to making big financial plans, marriage programmes provide a good space for you and your spouse to make key decisions, prioritise goals, and get ready for the future as one.
Marriage programmes are available for:
soon-to-wed couples

newly wed couples

couples married for more than 2 years

We would like to thank our partnering social service agencies:

Parenting Programmes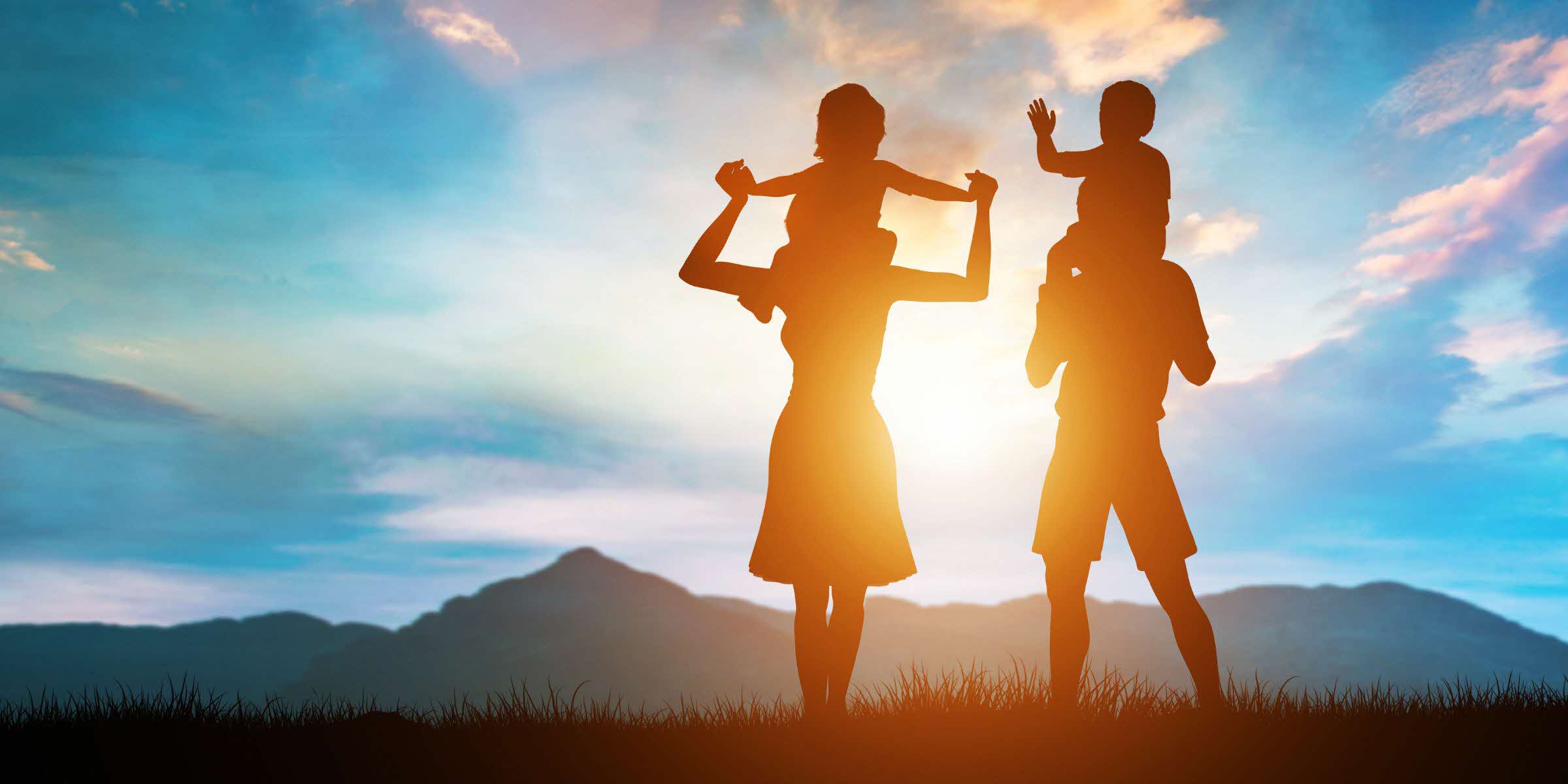 Relationships often take time and commitment, including the precious bonds we get to have with our children. Learn how you can build stronger ties through our parenting and grandparenting programmes for children aged 0 to 16!
We would like to thank our partnering social service agencies:


Free Family Resources
You can turn everyday moments into opportunities for family bonding. Be inspired by our free family resources below!

1. Get parenting tips from Families for Life Parenting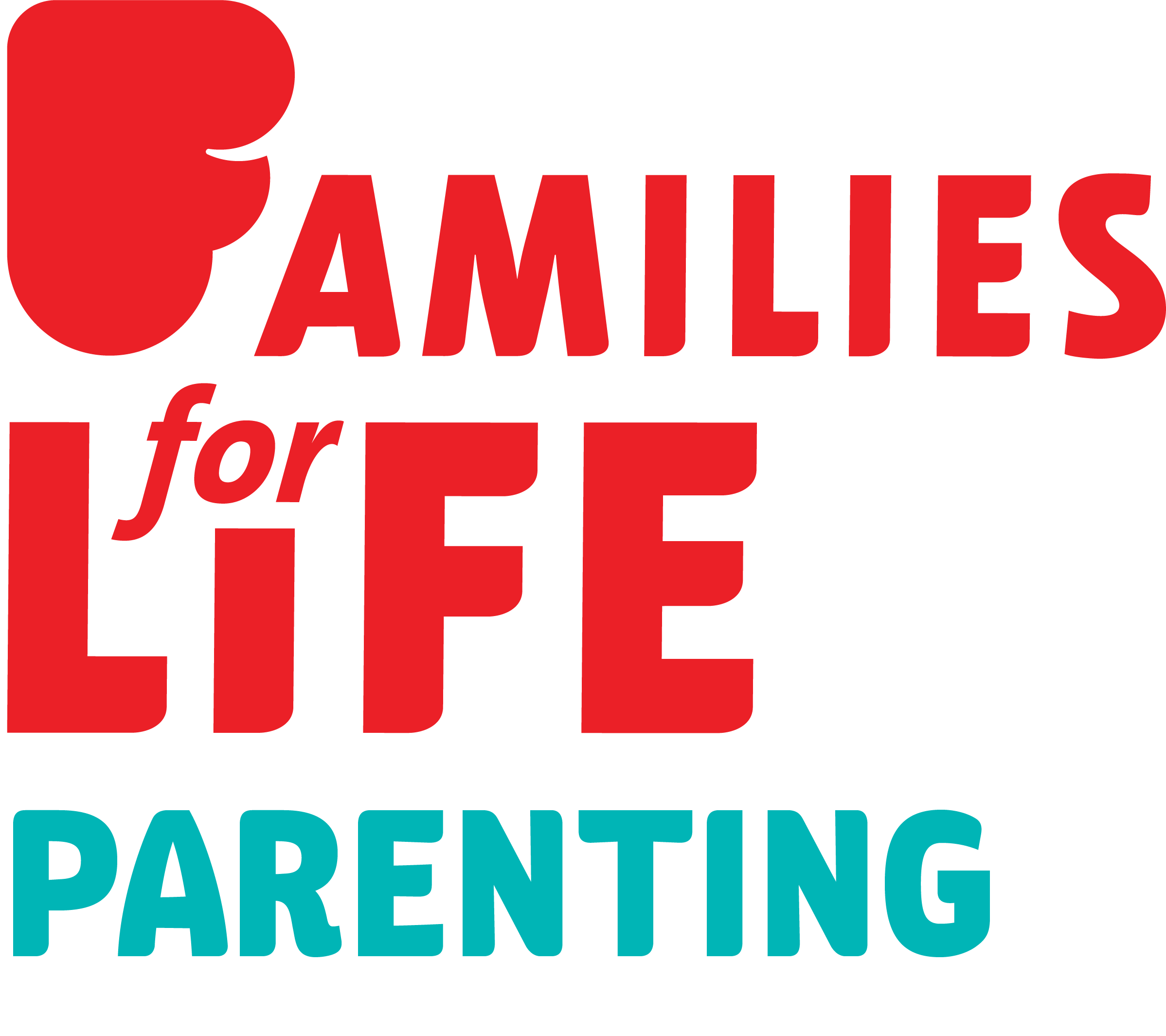 Check out your one-stop hub for tips, advice, and helpful inspiration to guide your child's development!

2. Bunny Town Adventure Online Game for Children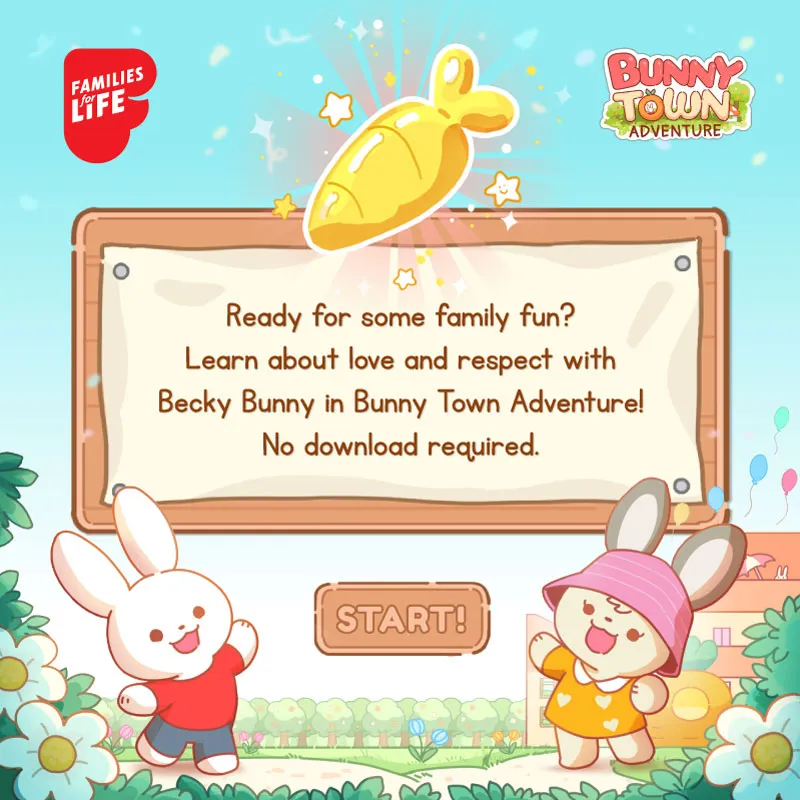 Join Becky Bunny in an immersive game experience to explore the sights and sounds of Bunny Town while learning about the importance of love, care and concern, respect and commitment in a fun and new light. Click on the image above to start playing!
3. Becky Bunny and Family Sticker Packs for Everyone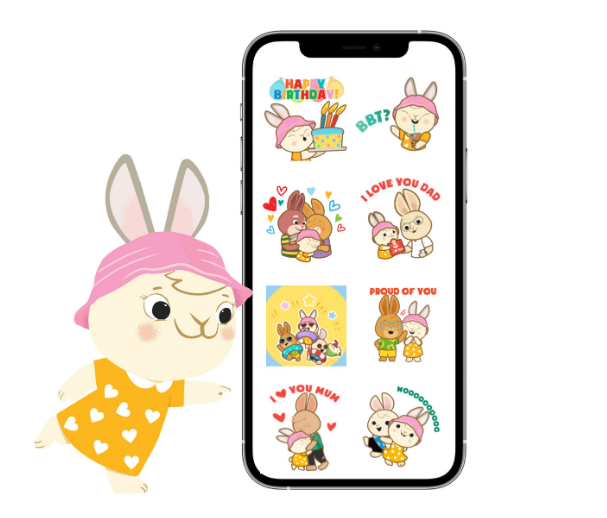 Looking to make your online conversations a little more fun? You can now add a splash of colour and share cute expressions on your chats with your family with our all-new animated Becky Bunny and Family sticker packs.
With stickers for every mood, use it to send a birthday wish, treat a family member to BBT or spread joy with encouraging messages!
Get your free stickers at:
WhatsApp (Becky Bunny & Family)
Instagram (simply search for "BeckyBunny" under GIFs when you create your Instagram Stories!)