*Registration is now closed but walk-ins are welcome to join us!
---
The annual Families for Life Celebrations is back at the Padang!
Join us at Families on Wheels and have a wheeling fun time on the closed roads at Civic District, suitable for the young and old!
At Padang, get ready for the largest Bouncy Wonderland in Singapore and experience the fun at a variety of bouncy castles, challenge yourself, your family members and other families at the inflatable obstacles and test your skills in the exciting inflatable sports games!
Back by popular demand, there will be more sumptuous spread of Local Delights for the Breakfast Picnic!
Chill with us at the Evening Picnic to enjoy music performances and a Movie Screening under the stars.
Join us and spend quality Family Time at Families for Life Celebrations 2018, in conjunction with Car-Free Sunday SG! Whether you are an Active Family, Foodie Family, Arts & Cultural Family or Chillax Family, we've got something for everyone!

Event Layout Map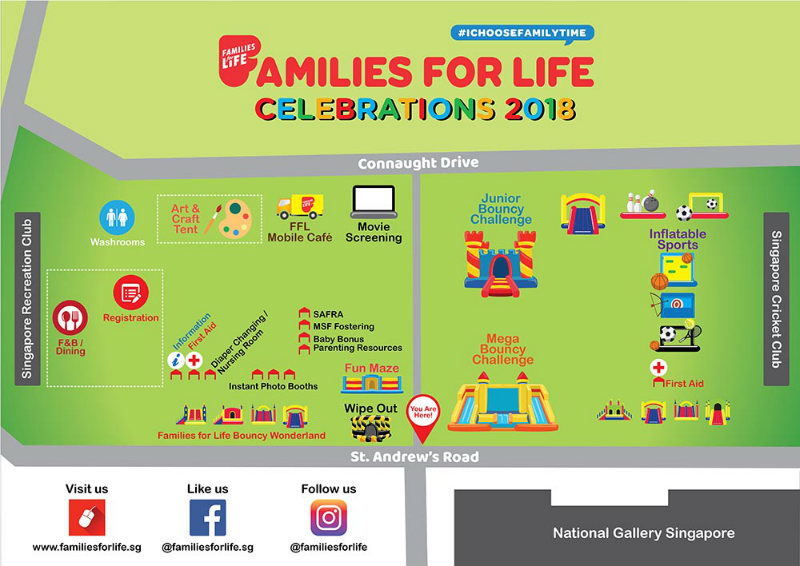 Look out for healthier dining deals at the Civic District in conjunction with Families for Life Celebrations 2018 from Fri, 25 May – Sun, 27 May 2018. Find out how you can Eat, Drink, Shop Healthy and earn Healthpoints with the Healthy 365 app!
Hurry and register now as a family for a free goodie bag with FFL picnic mat and stand a chance to win a family staycation or shopping vouchers in the lucky draws!
---
Programme Schedule
Programme Highlights

Timing

Description

Breakfast Picnic @ Padang
(Chillax Family and Foodie Family)




9.00am – 11.00am

Pack a picnic basket of your favourite breakfast food and join us at the Padang for a fun picnic time with the whole family.

Families on Wheels @ Civic District
(Active Family)

9.00am – 11.30am

*Fully Subscribed!*

Families for Life's Families on Wheels @ Civic District is a family-oriented, non-competitive trail of the Civic District.

Bring your own wheels - bicycles, kick scooters, strollers, prams, wheelchairs, rollerblades, roller skates, skateboards, Personal Mobility Devices etc and wheel along the closed roads of the Civic District. Families who wish to participate without any forms of wheels and prefer to walk are also welcome.
(Note on PMDs restrictions: LTA compliant PMDs only - max 20kg, max 0.7m width, max device speed of 25km/h. To stay within speed limit of 15km/h on Car-Free Sunday closed roads only)

For those who would like to cycle but not able to bring your own, there are also a variety of bicycles for rent located at Fullerton Road, outside the Victoria Theatre from 8am to 11.30am.

The Flag-off will be at 9.00am in front of National Gallery of Singapore. Families are encouraged to gather by 8.45am for the flag-off.

Pre-registration is required for Families on Wheels @ Civic District.

Stand to win prizes from Families for Life simply by:
1) Uploading a family photo taken at the Families on Wheels route or at the Families for Life Celebrations with Families for Life branding or messages to Families for Life Facebook Page (share your photo under the Facebook Pinned Post) or your own Instagram account
2) Tag Families for Life (@familiesforlife.sg on Facebook or @familiesforlife on Instagram)
3) Hashtag #IChooseFamilyTime and #FFLC2018

Up to 50 Facebook and Instagram posts submissions will be notified of prize collection from the Information Booth at the Padang!

Bouncy Wonderland @ Padang
(Active Family)

9.00am – 7.00pm

Calling all the young and young at heart!

Enjoy a whole day of bouncing on bouncy castles, challenging inflatable obstacles such as a 30m Obstacle Course, Bungee Run, Extreme Slide, exciting sports inflatable activities such as Human Soccer, Basketball Throw, Sphere Archery, all these and more together as a family!

Join in our Bouncy Obstacle Challenges to win prizes! Form a tag team of an adult-child pair and beat the time set to at the Junior and Mega Obstacle Challenges. Register on-site at the Bouncy Challenges!

Get Active! with ActiveSG Sports Try-Outs @ Connaught Drive

Fitness Sessions @ Empress Lawn and Padang
(Active Family)

8.00am – 11.30am

Along Connaught Drive, you can try your hands at the various sports try-outs such as Tchoukball, Dodgeball, Wheelchair Basketball, Blindfold Walk, Badminton, Tug-of-War by ActiveSG or join in LTA's Cycling Clinic.


---

There are also various fitness activities by ActiveSG and HPB such as

HPB i-Run
Location: St Andrew's Road
8.00am – 9.30am
With cars off the roads, the streets will come alive for joggers and runners! Grab your friends and family and run with pacers for 3km, 5km or 7km distances.
Free isotonic drinks available for registered participants! Sign up now with HPB!


Location: Empress Lawn

Get Active with HPB & ActiveSG! Come and sweat it out with family-friendly workouts like KpopX Fitness and Zumba Fitness. It is a great way to bond with your family and friends.

8am – 8.50am: KpopX Fitness
KpopX Fitness is a workout where you get to dance to your favourite K-Pop songs. It combines K-Pop dance moves with aerobics and body toning exercises. Enjoy your favourite K-Pop songs, groove to the beat and burn calories at the same time!

9am – 10am: Zumba Fitness
As the Zumba slogan goes "Ditch the Workout – Join the Party!", here's your chance to get into shape with easy-to-do, effective and totally exhilarating dance moves, set to high energy Latin and international beats!
Free isotonic drinks available for registered participants! Sign up now with HPB!

HPB Active Family Programme
Location: Empress Lawn
8.30am – 9.30am: Eye in the Sky – Kite Making & Flying
Get creative and make your own kites. Then watch them fly high in the open skies!

9.30am – 10.30am: Archery Fun-Play
Experience shooting a foam tip arrow with a bow. Challenge your friends and see who can hit the most number of targets.

Sign up now with HPB!

---

Back at the Padang, join in these fun and interesting sessions of K-pop and Chi Gong morning exercises at the Stage

KKardio @ Padang Stage
9.30am – 10.00am
K-Kardio is a simplified K-pop dance that combines Cardio & Body Toning exercises to improve fitness while dancing. It is a popular exercise that draws away from the traditional dances, which is highly entertaining and helps to lose weight.

Chirobics @ Padang Stage
10.15am – 10.45am
A modern day Chi Gong aerobics program base on proven principles to promote healing, strengthen immune system, nurture energy & self-confidence. Created by Chief Trainer Zan Lim whom has 40 over years of experience in martial arts and fitness practices.

Silver Street Games @ Padang
(Active Family)

9.00am – 12.00pm

Special curated games for the Seniors to enjoy over at the Silver Streets Games under the Registration and Dining tentage. Enjoy games such as Hula, Mini Golf, Stress Game, Labyrinth and Giant Goli.

Local Delights @ Padang
(Foodie Family)

9.00am – 1.00pm

4.00pm – 8.00pm

Enjoy delectable local delights for Breakfast, Lunch and Dinner from the variety of food and beverage stalls at the Padang.

Also look out for the brand new FFL Mobile Cafe at the Padang to grab complimentary snacks and drinks from us!


In conjuction with FFL Celebrations 2018, enjoy Healthier Dining Deals at the Civic District from Fri, 25 May – Sun, 27 May 2018 and earn Healthpoints with the Healthy 365 app!


---

President's Challenge Charity Drive

For just a minimum $10 donation, receive a limited edition Families for Life Picnic basket packed with a President's Challenge pouch, snacks and drinks worth over $20!

All proceeds will go towards supporting the President's Challenge beneficiary organisations.

Art & Craft
Activities @ Padang
(Arts & Cultural Family)

9.00am – 7.00pm

Snap family photos via your smartphones and have them printed instantly as momentos from the Celebrations.

Try your hand at art-jamming together as a family or other art and crafts activities such as shrink art keychain-making and sand art.

Walking Trail, Family Weekend Programmes and Children's Season @ Museums
(Arts & Cultural Family)

9.00am – 6.00pm

The Civic District Tree Trail

Learn about the history of the majestic trees at The Civic District Tree Trail by NParks. This walking trail will start from Raffles Landing and leads you towards CHIJMES.

9am – 10.30am
Meeting Point: Raffles Landing
Register for your slot now
Registration will be on a first-come first-served basis and will close when slots are full. Successful registrants will be notified by 24 May 2018 (Thu).

---

Immerse in the arts and culture at the museums around the Civic District. Visit the National Gallery Singapore, Asian Civilisation Museum, National Museum of Singapore and Victoria Concert Hall for a fun afternoon of programmes especially for families.

Event Highlights

Family Weekends
10am – 6pm
National Gallery Singapore, Keppel Centre for Art Education
(Free admission)

Children's Season at the National Museum
10am – 6pm
National Museum of Singapore
(Free admission)

Brunch with the NUS Choir
10am – 12pm
Victoria Concert Hall
(Free admission)

Angkor Encore
1pm – 5pm
Asian Civilisation Museum
(Free admission)

Timeless Splendour by Singapore Symphony Children's Choir with the Singapore Symphony Youth Choir
4pm – 5.40pm
Victoria Concert Hall
(Ticket price $20)

Esplanade's FLIPSIDE 2018
Various Timing
Esplanade - Theatres on the Bay
(Free and Ticketed Programmes)

Evening Picnic and Movie Screening @ Padang
(Chillax Family)

4.00pm – 9.30pm

Pack your picnic baskets and chillax with us for an entertaining evening under the stars at the Padang. Enjoy stage games, musical performances and an outdoor movie screening.

Music Performance
Get cozy by the stage and be serenaded by an acoustic set by Theodora
Session 1: 5.45pm – 6.15pm
Session 2: 6.45pm – 7.15pm


Family Stage Games
6.15pm – 6.45pm
Come join us with your family and find out how well you work together as one and win attractive prizes!

Movie Screening Under the Stars
7.30pm – 9.30pm
As the sun sets, cuddle up and enjoy the movie screening of Zootopia!
Please refer here for Car Free Sunday road closure information.
For those who are cycling or jogging to the Civic District, check out these routes.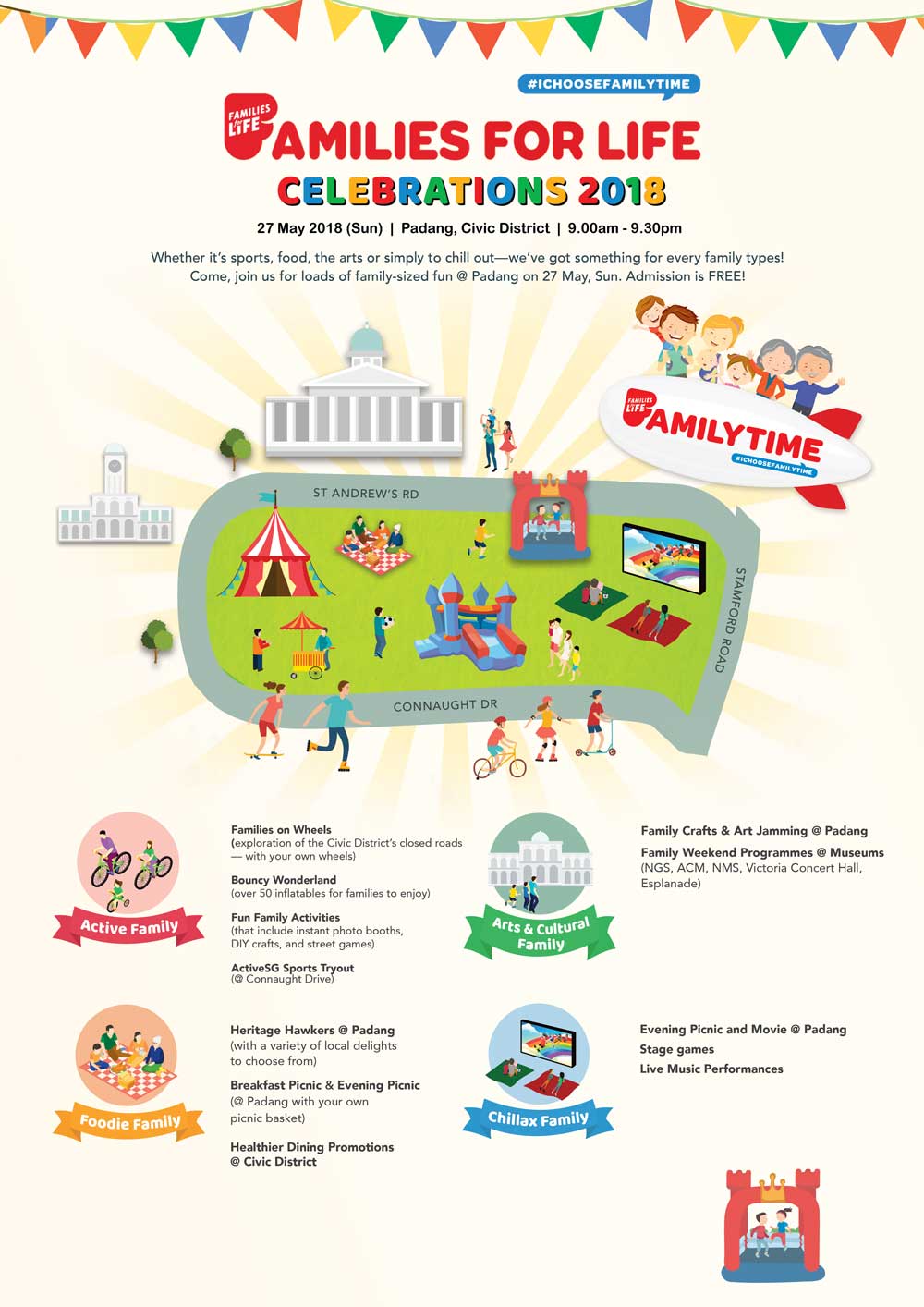 ---
---
In Conjunction With

In Partnership With


Supported By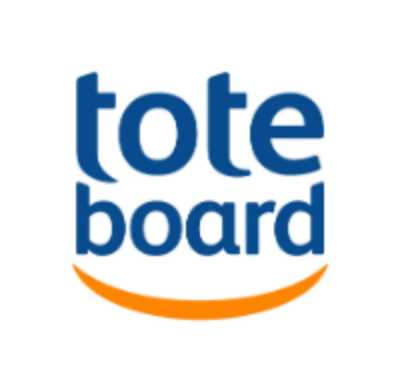 Held In